Only 1 month left, VIMF 2019 is officially opened. At the booth, Hao Phuong will display products and solutions of major brands.
Fuji Electric, IDEC, Kansai Automation and Binmaster are reputable brands in the world. Hao Phuong will help you get an overview of these brands.
IDEC
IDEC Group was founded in 1947, under the leadership of Mr. Toshi K.Funaki. He has developed the direction and strategy to play an important role in affirming his brand worldwide.
IDEC is a brand from Japan, known for products such as indicator lights, push buttons, relays, time sets, PLCs, control boxes, timers, HMI touch screens,… Global standards for quality.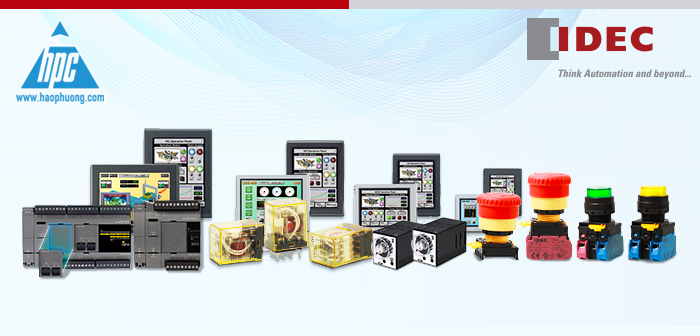 Hao Phuong has distributed IDEC products since 2006
Over 70 years of construction and development, IDEC has so far had 13 branches concentrated in Asia, Europe, America and Australia. There are 8 branches in Asia. Mr. Toshi K. Funaki found here a potential market.
In its development process, IDEC always innovates technology. Constantly developing products with advanced technology. These products help on saving energy and ensuring safety based on the "economic and safe" philosophy.
Achievements have been achieved through IDEC Group's efforts
After 70 years of construction and development, IDEC has achieved remarkable achievements as follows:
– SE2L safe laser scanner has been issued
– Release EC2B control box in compliance with global fire protection standards
– Open technical safety robot center
– Receive the FC6A controller design programming award
– Receive Robot awards
IDEC is always proud of its efforts in the development process.
Hao Phuong imported and distributed since 2006. Up to now, IDEC has become one of the largest, reputable and top quality brands in Vietnam.
Fuji Electric Group
In 1923, Fuji Electric was founded by the capital and technology alliance between Furukawa Japan Co., Ltd. and Siemens AG of Germany. As one of the oldest corporations in Japan.
Fuji electric development is associated with the Fe symbol (after two changes). The Fe symbol stands for faith. It is this symbol that has brought sustainable values for the development of the corporation.
Up to this point, Fuji Electric has achieved a strong growth rate by expanding its global business network. Fuji Electric has opened 72 branches throughout the world, contributing significantly to the overall development of society.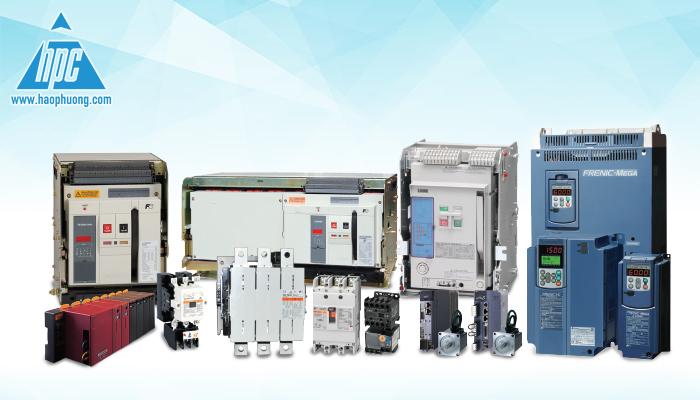 The products bring brand value to Fuji Electric Group
The products and systems of Fuji Electric Group are the results of creative research. With a team of experienced staff and systems spread throughout the world, Fuji Electric always creates products that meet the maximum needs of people.
In 2007, Hao Phuong signed an agreement to become a Fuji Electric distributor. Since then Fuji Electric products are widely distributed by Hao Phuong in domestic and foreign areas.
Fuji Electric products always occupy the trust of domestic and foreign customers.
Kansai Automation
Kansai Automation Corporation was founded in 1969 under the leadership of Norio Miyasaka. Specializes in manufacturing level indicators for liquids and solids. Application for mining, cement, steel industry …
Kansai Automation products are manufactured to international standards and achieve many quality certifications.
Hao Phuong started distributing Kansai Automation products in 2009. Currently, Kansai is one of the famous brands of level indicating and measurement in Vietnam.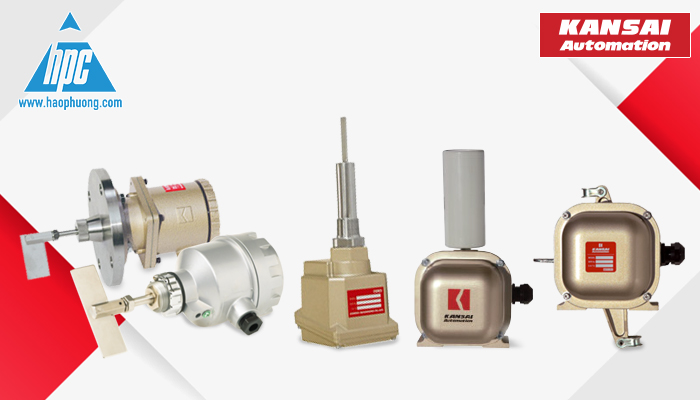 Types of Kansai indicators and sensors
Binmaster
Binmaster is a company established in 1953 in the United States (USA). The company specializes in designing and manufacturing level Indicators, sensors, control systems, inventory management systems, etc. which is used to monitor the level of materials in containers and fuel tanks. , silos …
Materials management solutions
+ Digital particle monitoring system.
+ Flow detection sensors.
+ Completed solution using wireless devices and web applications
Binmaster products and solutions are widely applied in industries, agriculture, construction, mining, cement, food processing, …
In 2018, Hao Phuong distributed Binmaster's products. Hao Phuong products and solutions are mainly distributed such as level alarms, specialized devices for measuring silo systems.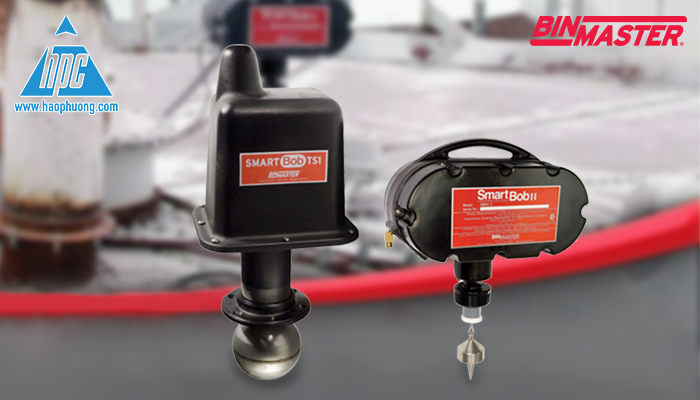 Specialized equipment for measuring the silo system
Hao Phuong's products are always trusted by customers in quality. Rich and diverse models help customers have more choices to suit their needs. It is also the motivation for Hao Phuong to always strive to bring customers the best values.
Customers and partners want to know more useful features of products, please come to our booth at the exhibition. Hao Phuong booth promises to be an ideal destination for customers and partners interested in products and solutions in the field of the automation industry.