On 13/12/2018, the second day of 2018 VIMAF & VSIF . The atmosphere was very exciting, attracting many customers to visit and experience advanced technology products.
The number of tourists visiting Hao Phuong booth is much higher than the first day.
All brands distributed by Hao Phuong are interested by customers and ask many questions. In particular, most customers pay attention to our automatic packaging and shipping solutions.
In order to experience and understand more about Hao Phuong's products, customers are enthusiastically consulted by employees and answer questions about products and solutions we are distributing in Vietnam.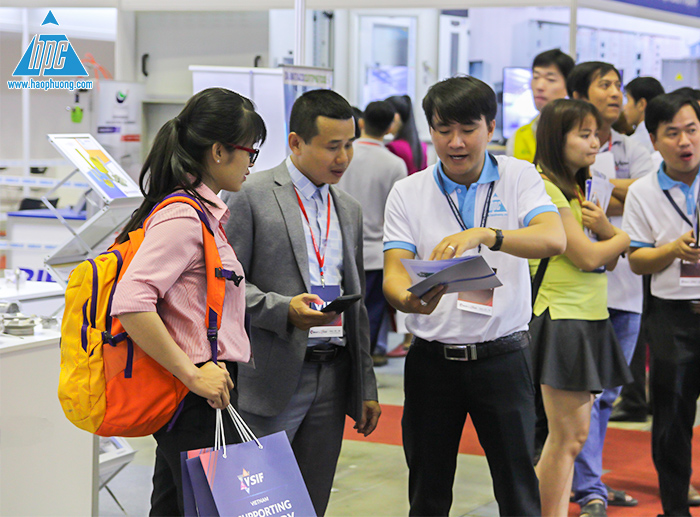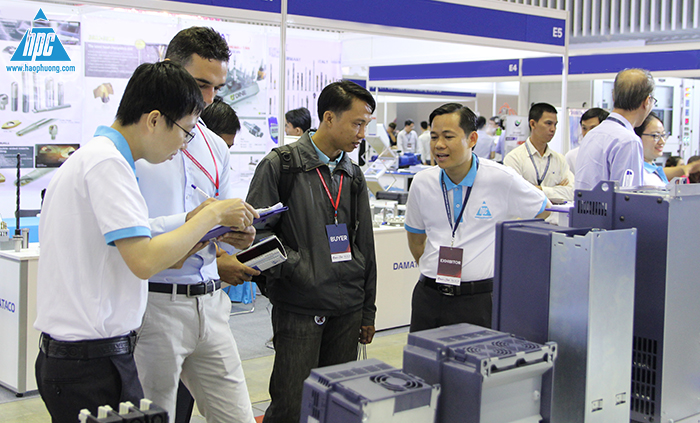 International visitors were being attracted by Hao Phuong's booth
Representative of IDEC Group – Mr. Davis Lee (Sales Manager of IDEC in Southeast Asia) also came to accompany Hao Phuong at this exhibition.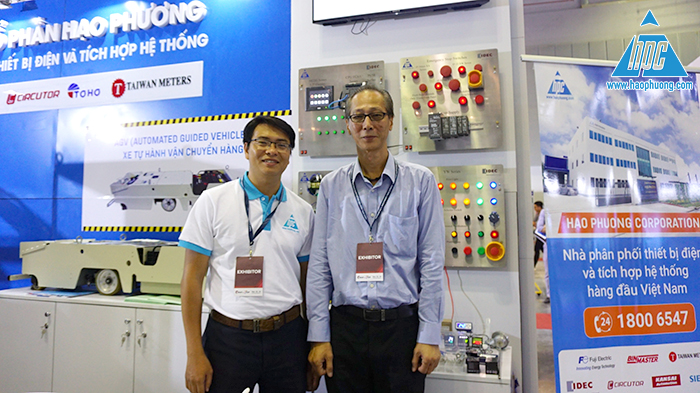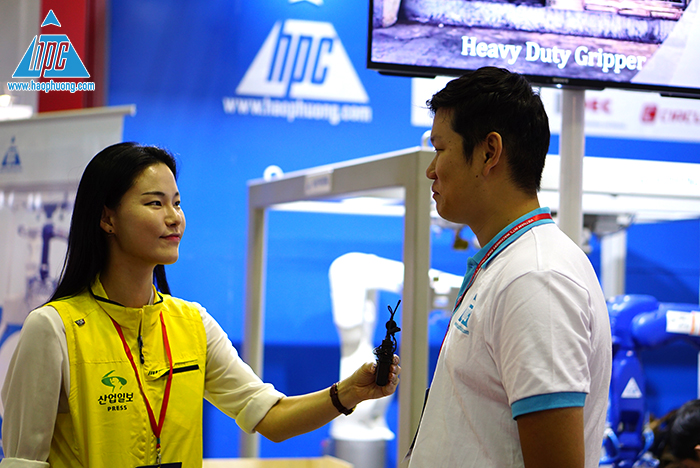 DAARA Korea company interviewed company employees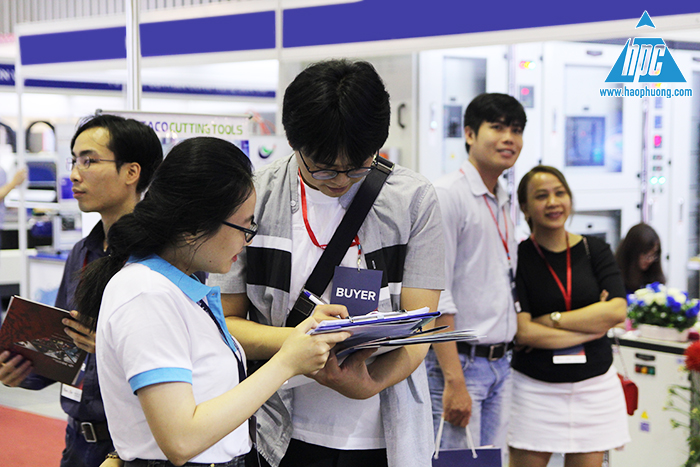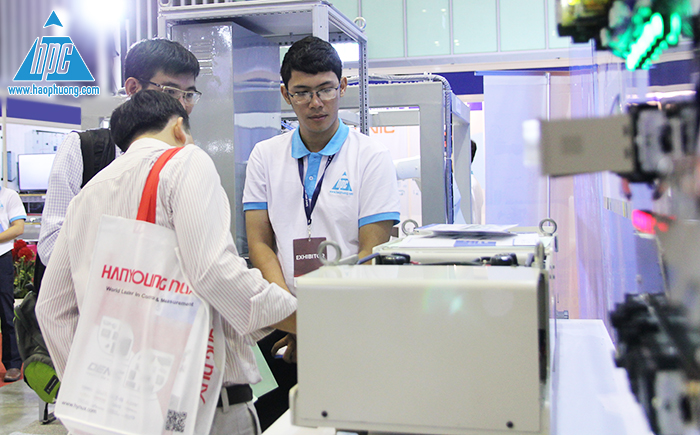 Hao Phuong's booth is still filled with customers coming to visit, customers have positive reactions and are happy to express their desire to continue to expand distribution market next year.
See more >> Hao Phuong's booth at 2018 VIMAF & VSIF