Inaugurating the project to expand Vina Kyoei steel plant phase 2.
On July 24, at Phu My 1 Industrial Zone, Tan Thanh District, Ba Ria – Vung Tau Province, Vina Kyoei Steel Company held the inauguration ceremony of the project to expand the production of Vina Kyoei Steel Plant phase 2. Attending the ceremony were the members of the Politburo, President Truong Tan Sang, Mr. Satoshi Nakajima, Japanese Consul General in Ho Chi Minh City. Ho Chi Minh and representatives of related ministries, departments and agencies.
Being granted an investment license in 1994, Vina Kyoei is the first joint venture between Japan and Vietnam in the field of steel production. Up to now, Vina Kyoei has produced and supplied the market with nearly 6 million tons of construction steel of all kinds. After completing phase 2 (total investment capital of 220 million USD), the capacity of Vina Kyoei reaches nearly 1 million tons/year.
With a total investment of 180 million USD, it will be implemented within 3 years.
Currently, Vina Kyoei has completed the construction of the No. 2 steel refining and rolling mill. Bringing the company's production scale to nearly double that of the previous one. The new factory used the latest production equipment with direct rolling technology.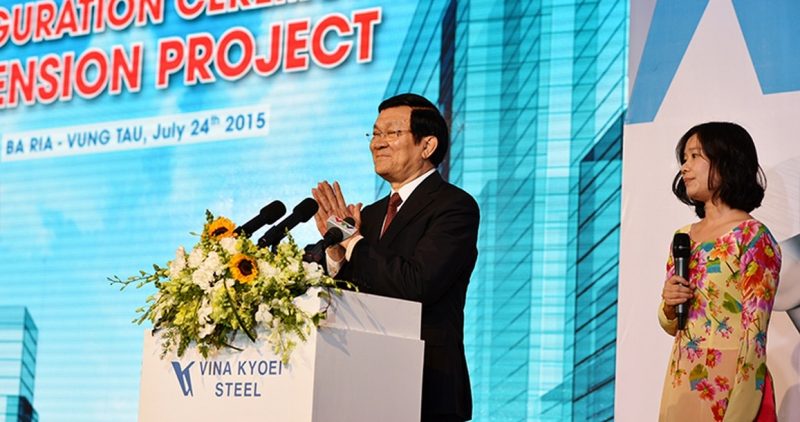 Mr. President – Truong Tan Sang spoke at the ceremony.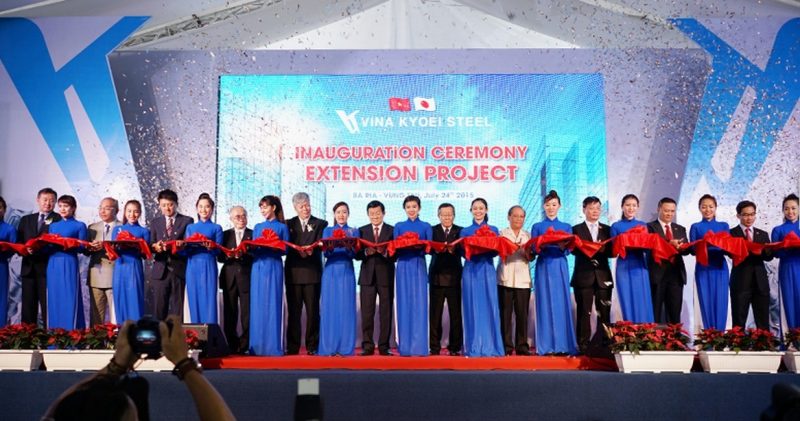 Delegates were cutting the ribbon
Vina Kyoei Steel Co., Ltd awarded the certificate to Hao Phuong Co., Ltd
Hao Phuong is honored to be the only contractor in Vietnam to provide inverter system services and control automation, programming, operation and system transfer for the factory. At the same time, supplying and installing 110KV, 100KV to 33KV 80MVA & 22KV 30MVA power stations, 22KV PFC 50 MVar, 33KV SVC 85MVar, SCADA system and connection with Southern Power Center. Connected to the national 110KV grid system.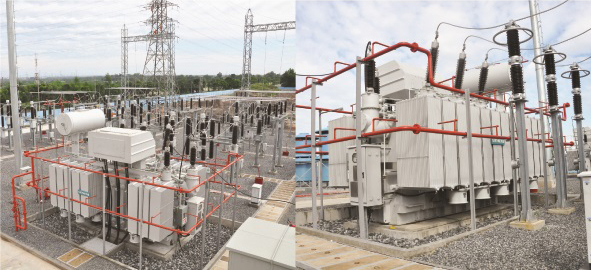 The electric system installed by Hao Phuong at the factory
With trust and long-term cooperation
Vina Kyoei Steel Co., Ltd. awarded a certificate to Hao Phuong Co., Ltd. to express its deep gratitude to the excellent and professional technical team in the construction and installation of the most advanced systems for Vina Kyoei Steel Company's Constructions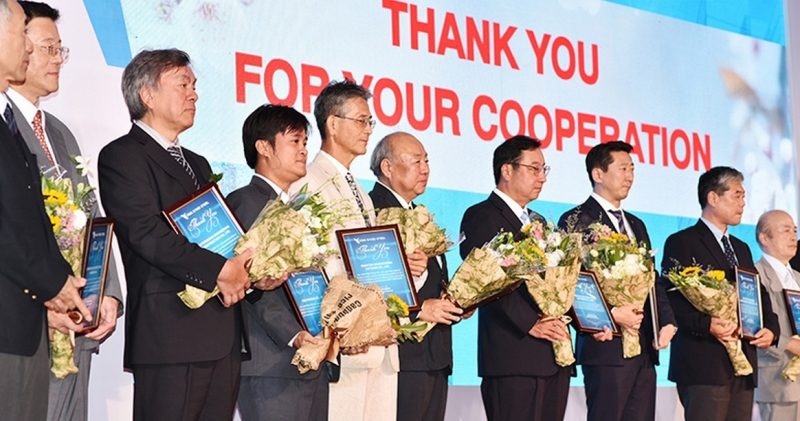 Director of Hao Phuong Co., Ltd received a certificate (4th from left)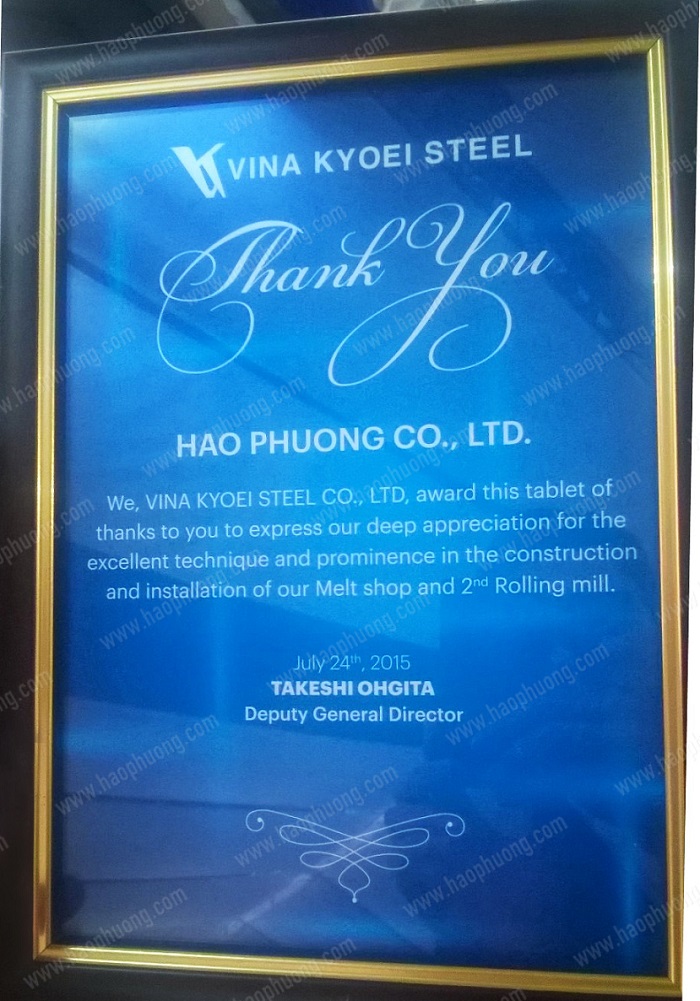 Hao Phuong is currently an importer and distributor of industrial electrical equipment with major brands in the world such as IDEC, FUJI ELECTRIC, TOGI, KANSAI, NICHIFU, CIRCUTOR, HONEYWELL, TAIWAN METTERS, Bin Master, … at the same time, Hao Phuong was also the leading industrial system integrator in Vietnam.