TRAINING ACTIVITIES – FRENIC ACE inverter
On August 6, 2014, Fuji Electric Corporation cooperated with Fuji Singapore to send a number of experts in the automation industry to visit and train in Hao Phuong Company.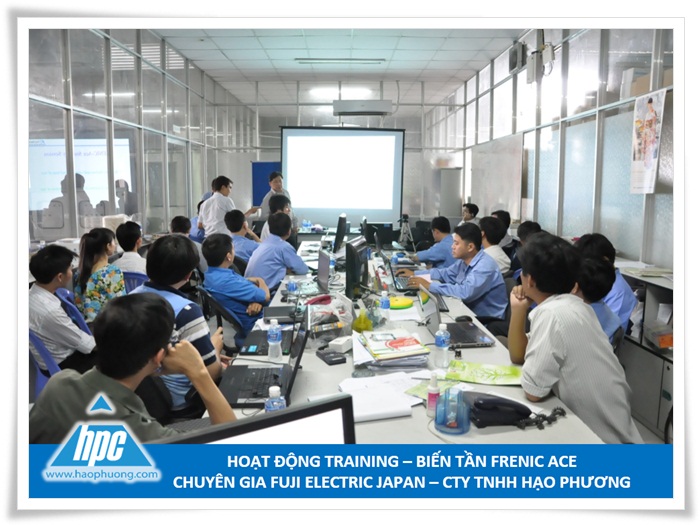 The birth of the new inverter series: Frenic-ACE marks an important step in the market development of Fuji Electric in general and Hao Phuong in particular. Therefore, the fact that Fuji experts directly went to training received the special attention of the staff of Hao Phuong Company, this is an opportunity to learn and improve the applied expertise. practical work, contributing to building a strong and sustainable Hao Phuong.
Frenic ACE – Inverter generation of the new era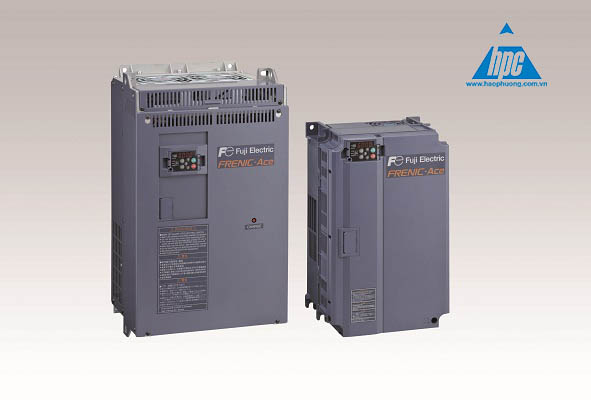 This is a new product line with many attractive features, highly competitive compared to the previous product line, Frenic-Multi (expected to replace Frenic-Multi in the future) Produced directly in Japan (from 22kW or less) and Thailand (over 22kW). Frenic-Ace inverter series is suitable for a wide range of applications, this is a high-end inverter, easy to use and operate, with global compatibility. With a wide range of capacity, flexibility and versatility, the product can meet most industrial applications.
Some key features of the Frenic-ACE product line:
Frequency output: 0.1 – 120 / 500Hz.
Power range: 7.5 – 160kW.
Integrating Logic Programming (logical Customizable)
The flexible capacity range on 1 inverter (ND, HD, HND, HHD).
Competitive price