In the context of Industry 4.0 is growing, smart warehouse model is essential for businesses. Let's find out about this model in the following article.
What is a smart warehouse?
Smart warehouse, also known as an automatic warehouse. This system uses shelf brackets that can easily be upgraded and renovated. Combined with that is the delivery and pickup robot, AGV self-propelled vehicles, cranes, and conveyors to convey goods to packaging lines. In addition, indispensable software to control and store information. Automated warehouses are an integral part of a modern factory. Automated warehouse system frees up almost entirely human labor.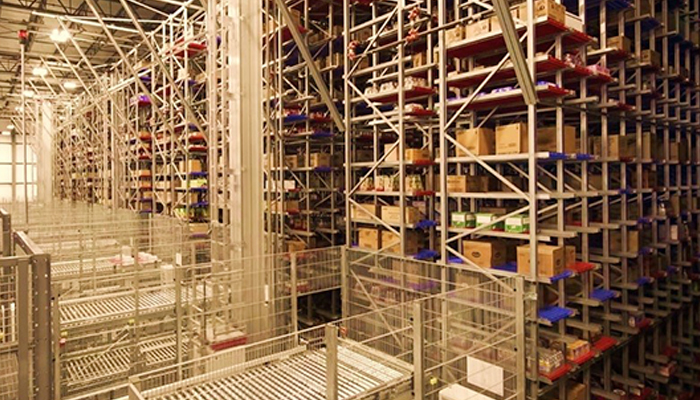 A smart warehouse
A module type Smart warehouse 
Features of the module type smart warehouse
Automated warehouse or the modular smart warehouse is one of the leading modern automation solutions in the world. They are used to provide great control over cargo handling, storage and shipment. This type is suitable for factories producing parts, mechanical and electronic components, as well as controlling spare parts for production in modern mechanical manufacturing plants. Smart automation warehouse is an indispensable automation solution in the future factory lines.
The structure of a module automatic intelligent warehouse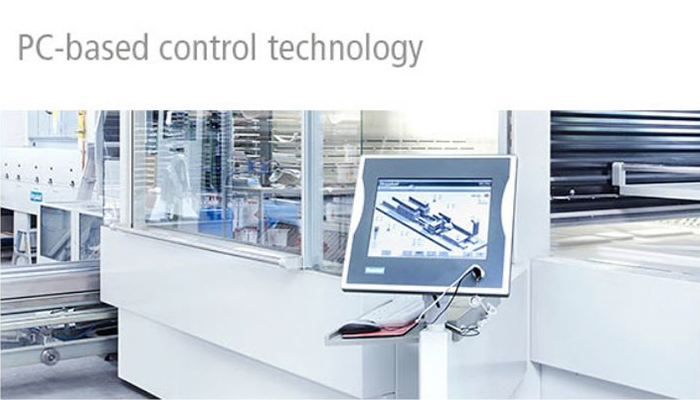 A smart warehouse control system
Characteristics of the system in smart automatic warehouses
Full control of inventory data.

Management and layout of static and dynamic repositories.

User-friendly interface.

Ability to integrate with any ERP system.

Full traceability.

Suitable for integrating existing inventory software systems.

Real-time management through a computer interface.

Software-based on a database server.

Free SQL is installed on the PC.

Request one server: up to 2 clients.

Additional customers will be charged an extra fee. Unlimited VKM modules.
Features and management software of a warehouse 
User-friendly touch screen

Security: Password required for access

Multiple levels of access: operator, supervisor (higher than the operator), support (maintenance and installation)

Custom restrictions

Full protection: Access for each individual tray.
An automatic warehouse module will help you make the most of the usability of the warehouse system. At the same time, it helps you easily manage the storage, import and export of your goods.
The need for a smart warehouse
Today, the trend of building an ERP system of enterprises is increasingly popular. To interact well with this system, the smart warehouse is a perfect choice. Because it will manage goods in real-time and safely. Therefore, the demand for smart warehouses is also increasing. ERP systems and automated production systems can interact directly with their storage commands. Since then the order, import and export of goods are done without going through a regular storekeeper. Activities are automatically recorded to track as needed. For import and export requirements, the system will automatically determine the location to pick up and export goods. Therefore import and export operations are very simple and convenient.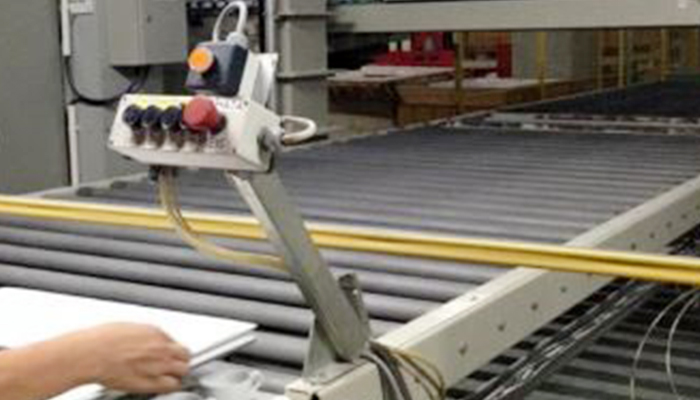 Modern lines of smart warehouse
Hope you find interesting information about smart warehouse. See you in the next useful posts.