On April 22, Hao Phuong Company and Vietnam – Singapore Vocational College have signed a cooperation agreement on training and opening production workshops on campus.
Before that, Hao Phuong leader and Vietnam – Singapore Vocational College had talks on bilateral cooperation.
Bilateral cooperation plan
Vietnam – Singapore Vocational College is a cooperation project between the governments of Vietnam and Singapore. The school's facilities are well invested, outperforming many other technical schools. Besides, the quality of lecturers is highly specialized. The school has trained many high-skilled employees to contribute to the development of Binh Duong in particular and the country in general.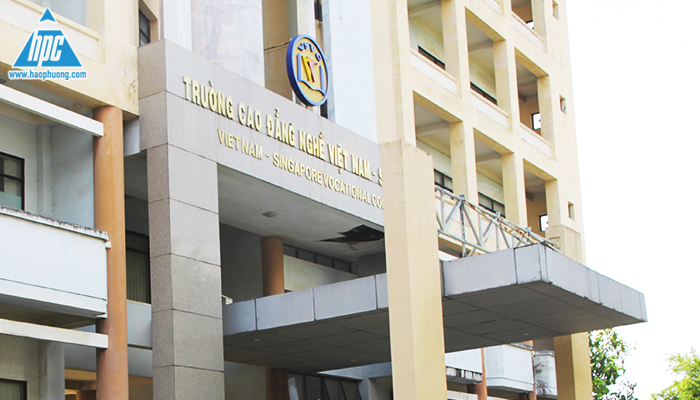 Vietnam – Singapore Vocational College
At the ceremony, Mr. Tran Hung Phong – Principal of the school appreciated Hao Phuong's ability. He affirmed that Hao Phuong is a pioneer in the field of automation industry in Vietnam. Mr. Phong wishes that this cooperation will create favorable conditions for students to have access to advanced technologies. Besides being able to study and practice in a professional environment. Improving the quality of students and trainees is the ultimate goal that the school aims for.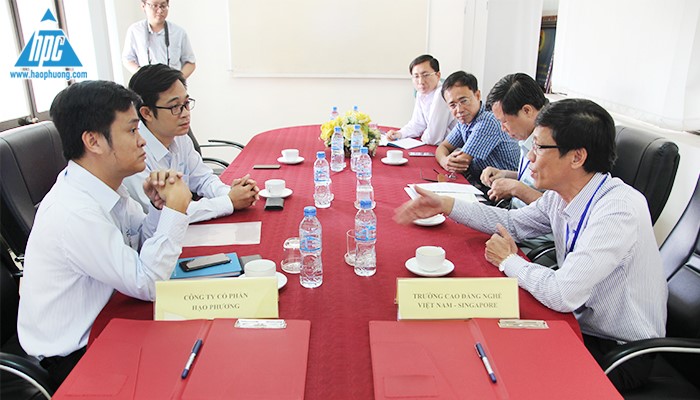 The two sides had a talk about a successful cooperation plan
Towards Hao Phuong, CEO – Mr. Nguyen Tat Duong stated that this is 3 Win cooperation. The school can improve the quality of teaching. Hao Phuong has abundant resources to boldly pioneer the application of advanced technology in the world to apply in Vietnam. At the same time, it contributes to improving people's intellectual standards and creating many values for society.
Both sides came to unanimous directions to provide technology investment and strategies for developing available resources. The first stage is to complete the factory. After that, a new technology research and development center will be built in Binh Duong.
The signing ceremony was a great success
CEO Mr. Nguyen Tat Duong and Mr. Tran Hung Phong – Principal is signing documents
CEO Mr. Nguyen Tat Duong and Mr. Tran Hung Phong – Principal is signing documents
After the signing ceremony was successful, Hao Phuong visited the workshop of the school.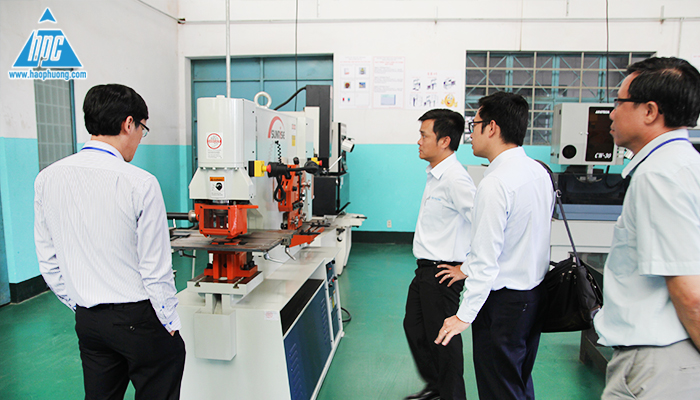 The principal introduced the machine to make copper for students to practice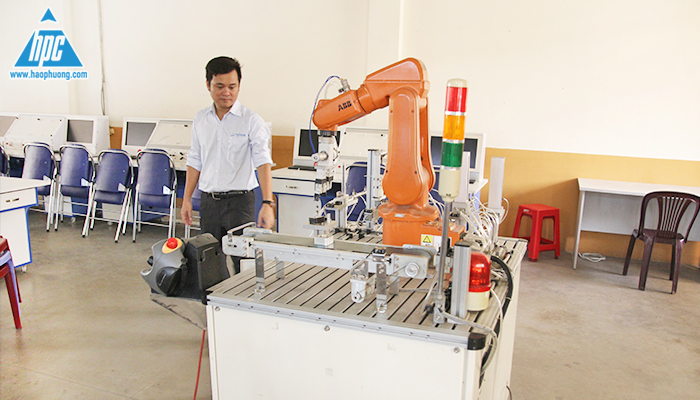 Model of robotic arm at practice workshop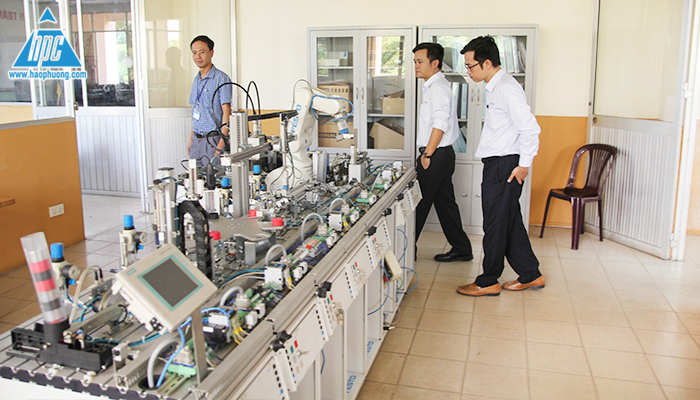 Devices for students to practice at school
At the end of the ceremony, both sides expected to implement specific activities soon. These activities are based on the signed cooperation framework. At the same time, the content, programs and models of cooperation should also be regularly reviewed and adjusted. The purpose is to ensure practicality, consistent with actual needs and development strategy orientation. In order to bring the highest efficiency.