On the morning of 12/12/2018, 2018 VIMAF & VSIF  was officially opened at the Saigon Convention and Exhibition Center (SECC) with the theme of advanced industrial machinery and equipment.
Opening Ceremony of 2018 VIMAF & VISIF
The exhibition takes place in 3 days, bringing together about 500 booths from famous countries around the world to display a variety and richness of products and services of industry and supporting industries. In which, 30% of industrial products support Vietnam; 30% of machinery and equipment in the field of factories and electrical equipment; 25% of metal products and solutions in metal processing; 15% of solutions in automation and control systems for automation, materials, accessories in industry and construction machinery.
Speaking at the exhibition, Mr. Nguyen Phuong Dong (Deputy Director of the HCM City Department of Industry and Trade) said: VIMAF & VSIF 2018 is an opportunity for industrial enterprises and supporting industries to find new suppliers, new partners, essential needs to approach and develop business development strategies.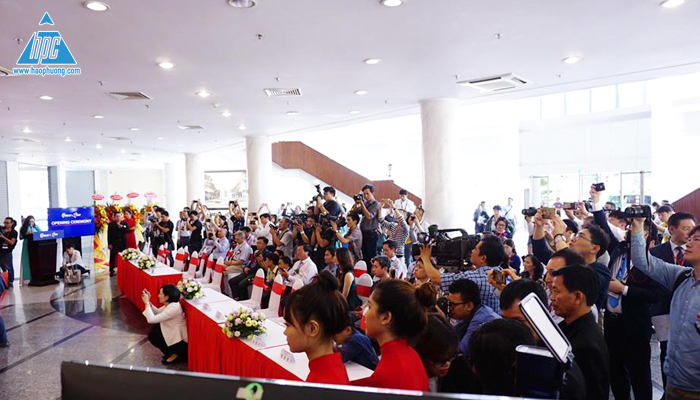 After the opening speech, delegates conducted a ribbon cutting ritual for the opening ceremony of 2018 VIMAF & VSIF.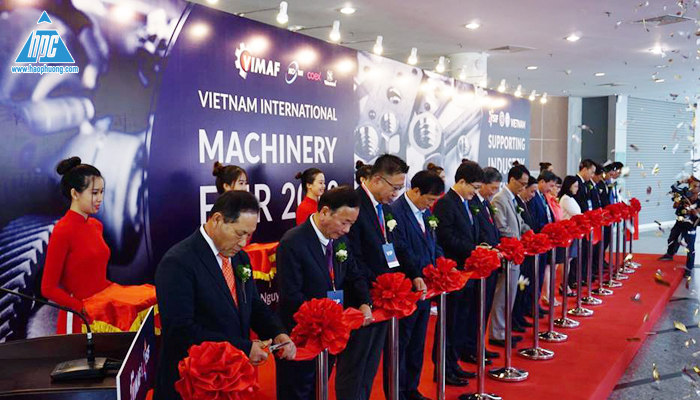 Delegates cut the ribbon
Hao Phuong brings quality products and solutions to the exhibition.
Coming to the exhibition, Hao Phuong focused on introducing our customers and partners with typical products from famous brands with international standard quality, variety of designs, reasonable price to meet. meet the most demanding demands of domestic and foreign markets.
Right on the first day of opening, Hao Phuong was honored to welcome many customers, big partners and received compliments.
Hao Phuong's booth is designed in an open space to attract the attention of visitors here.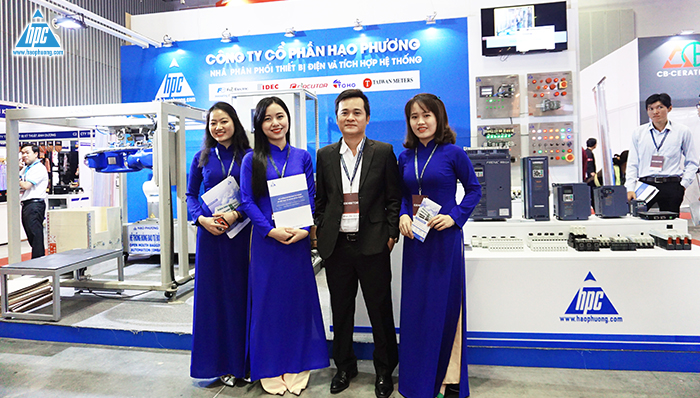 Hao Phuong booth at 2018 VIMAF & VSIF.
With the desire to bring customers the most authentic experience and have a panoramic view of products and solutions offered by Hao Phuong. We always listen to what our customers want and ensure that our products and solutions will meet those requirements in the most optimal way.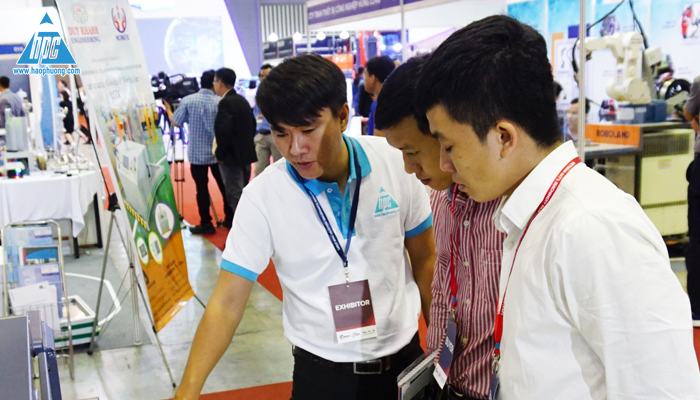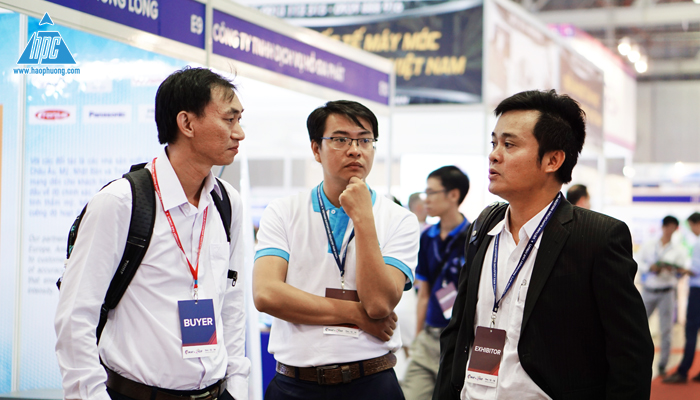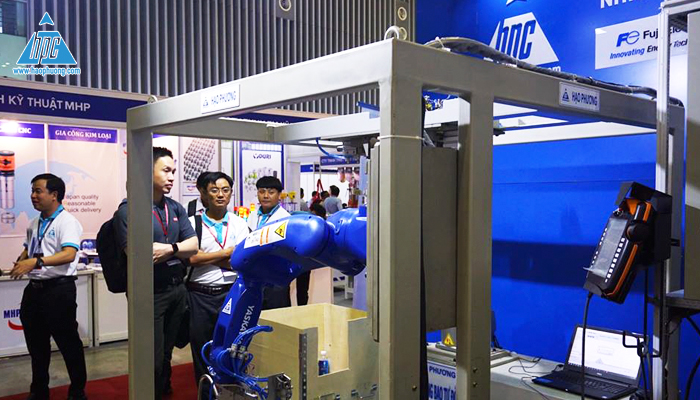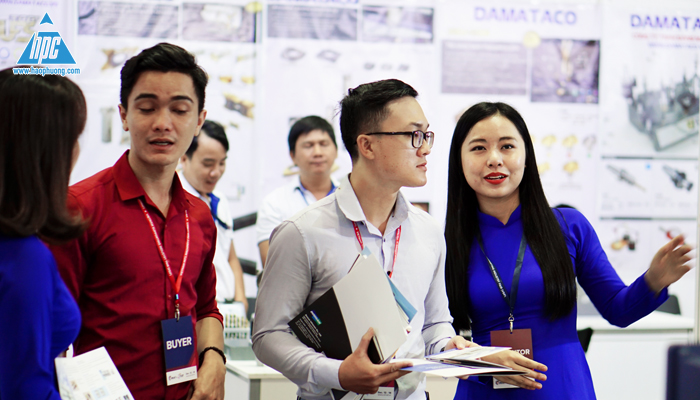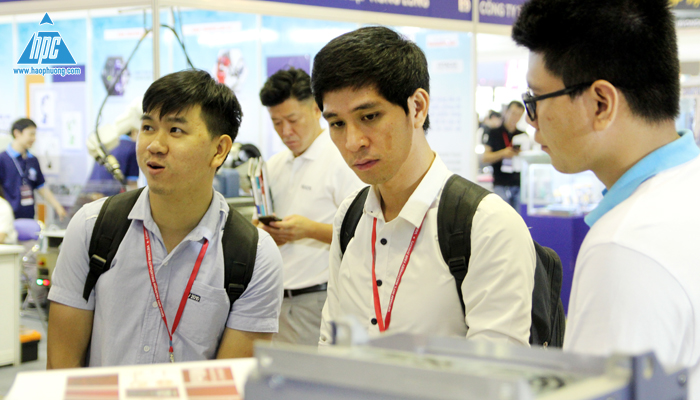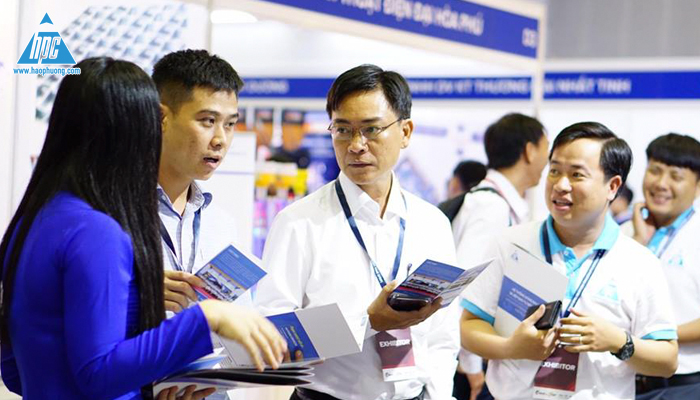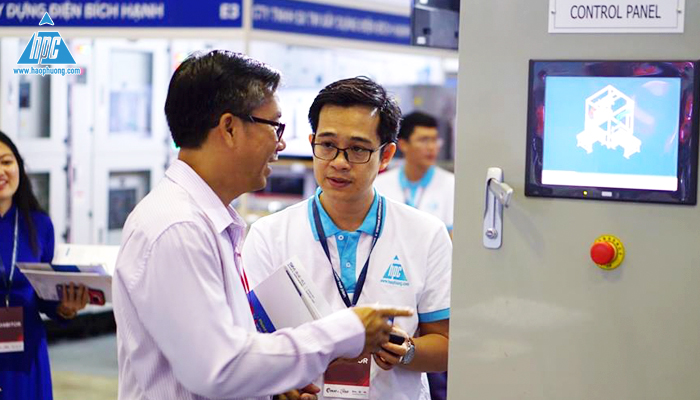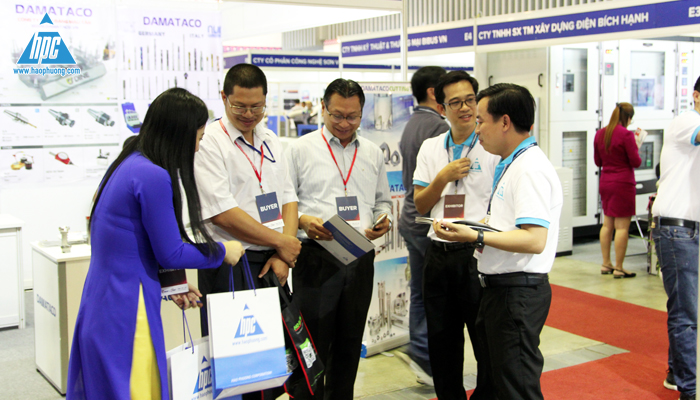 The exhibition of supporting industrial and industrial machinery equipment lasts until December 14, 2018. Come to Hao Phuong's booth in addition to being well-advised on products and solutions, you will have the opportunity to receive many attractive gifts at Hao Phuong exhibition booth.
See more >> Hao Phuong's Booth at 2018 VIMAF & VSIF