Recently, Hao Phuong installed 7 palletizing robots for a feed mill in Ben Tre. It is expected that by the end of March 2019, the project will be completed and put into operation.
From solution to practice
The industrial revolution 4.0 is having a profound impact all over the world, making the use of robots in many fields increasingly popular. The introduction of robots in manufacturing enterprises shows that many business owners have a great need for robots, not only industrial robots but also agricultural robots.
It is these things, during the exhibition "International industrial equipment and industrial products supporting Vietnam 2018" in Ho Chi Minh City. Hao Phuong Company has launched a Robot solution for opening,closing and the Stacking bags automatically.
Not only stopping at the solution, the robotic arms installed by Hao Phuong Company for the first time are applied to fastening and wrapping on pallets. Engineers and experts have worked through Tet to bring customers peace of mind and satisfaction about the quality and service of Hao Phuong.
The relationship between robots, between humans and the system of machinery and equipment are completed according to the 4.0 technology platform. All processes must be strictly complied to ensure absolute accuracy and safety.
Here are some photos at the construction site: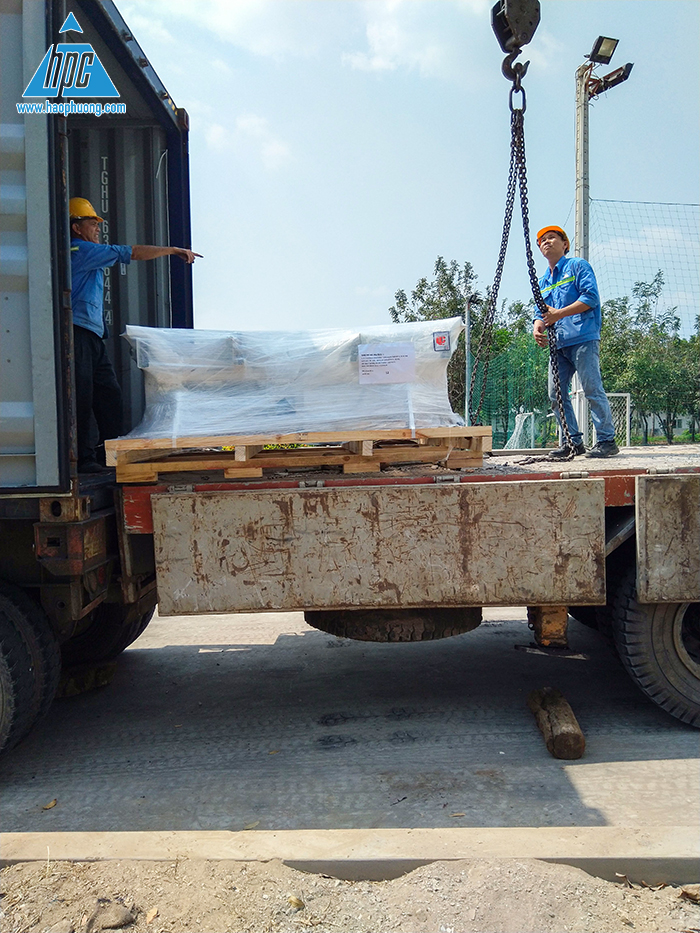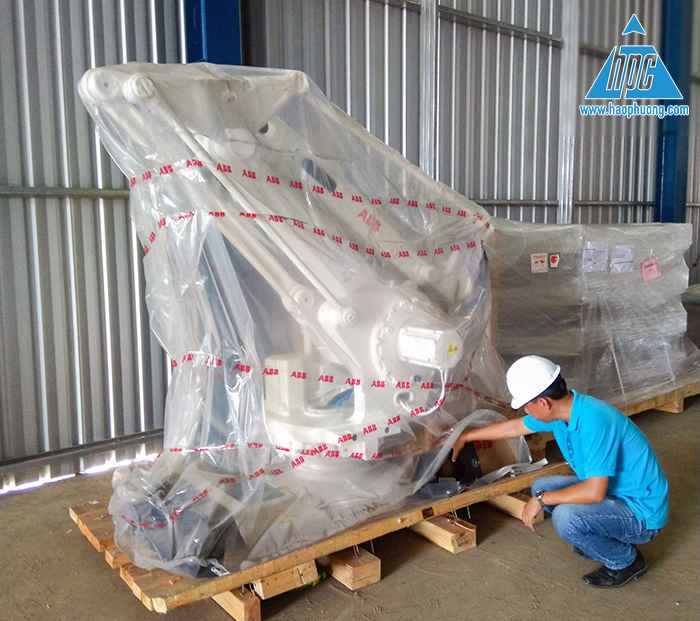 Robots are transported and gathered to the warehouse for inspection before installation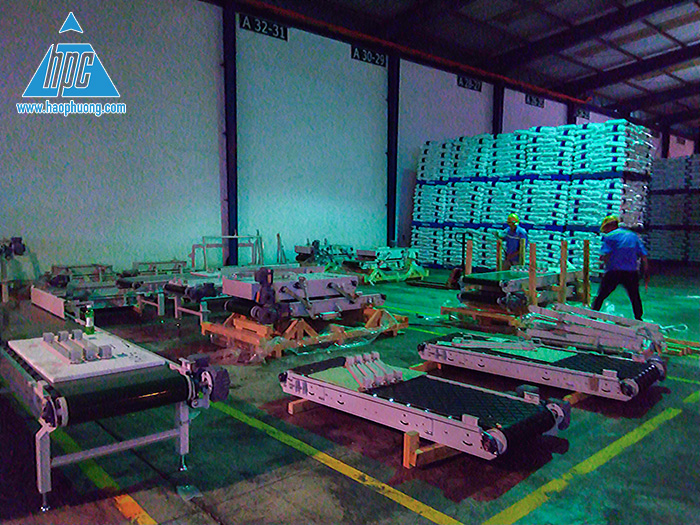 technicians had to work more than their shifts to keep up with the schedule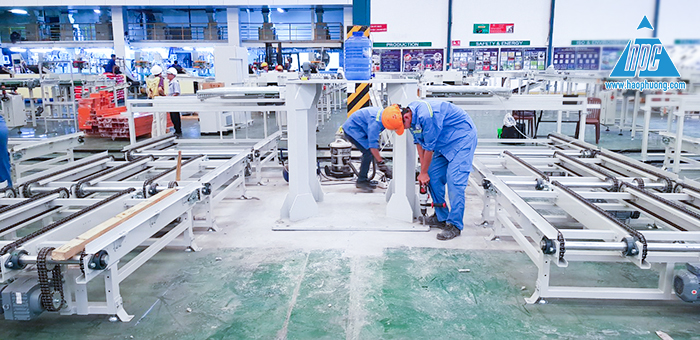 The technician is installing the robot base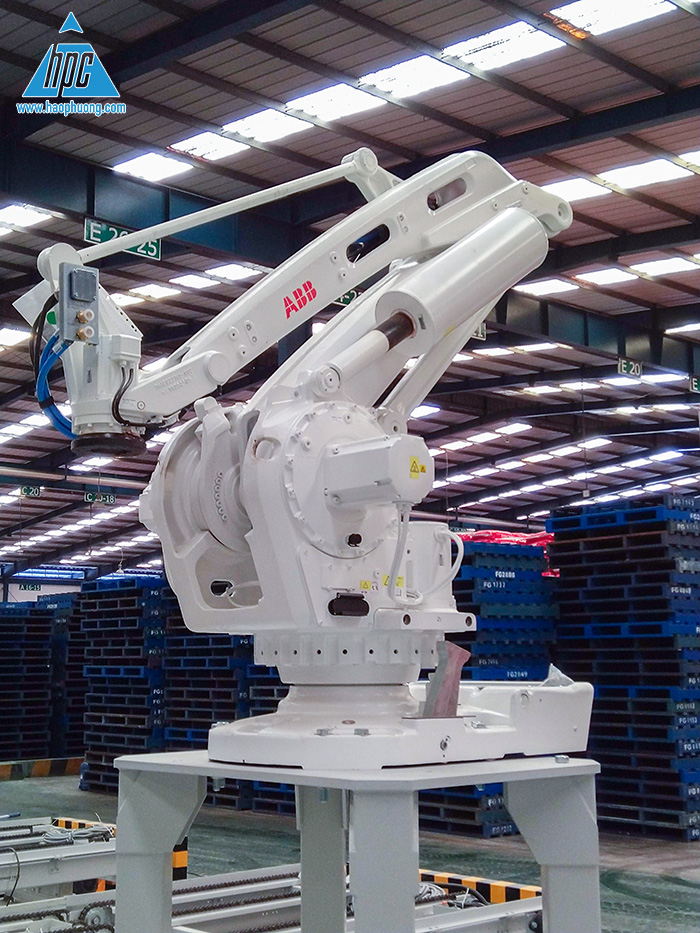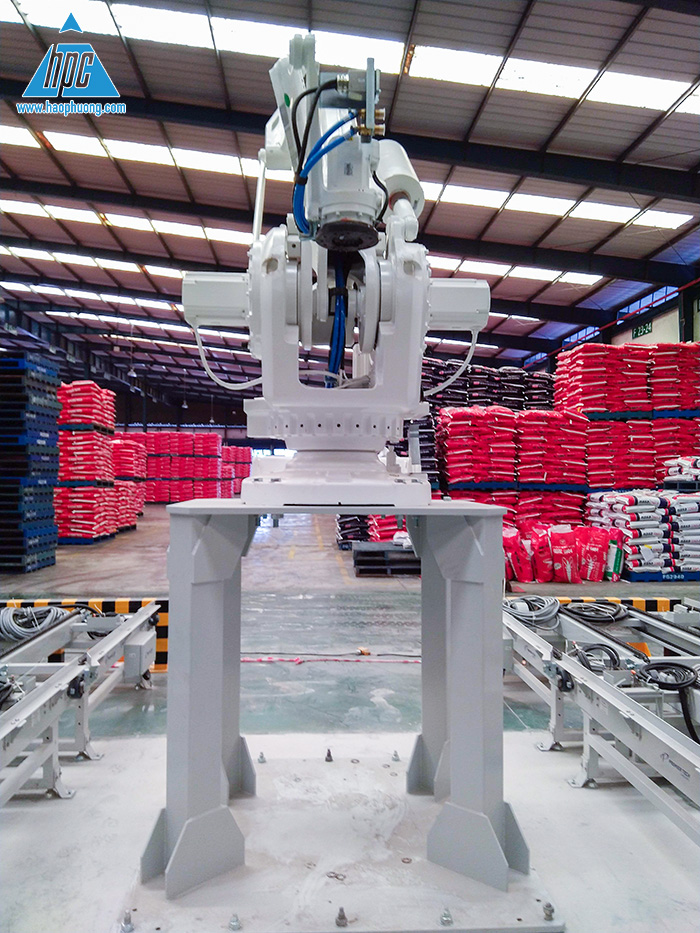 Robot installed in the right position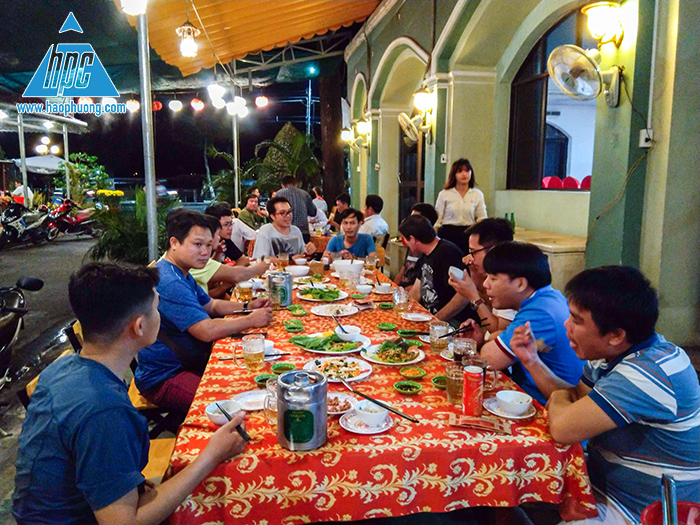 On the occasion of the Lunar New Year, althought everyone else were joining their family at home, the technicians of Hao Phuong still worked enthusiastically and ate together at the construction site.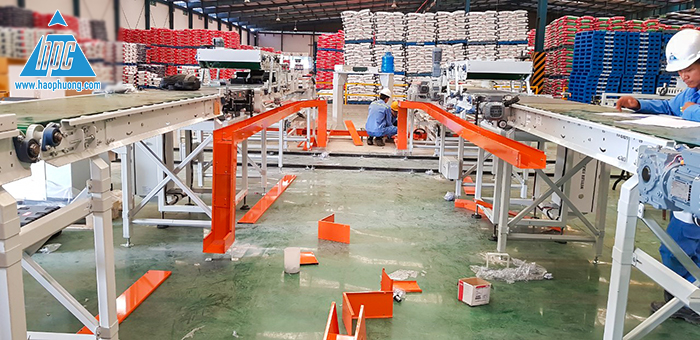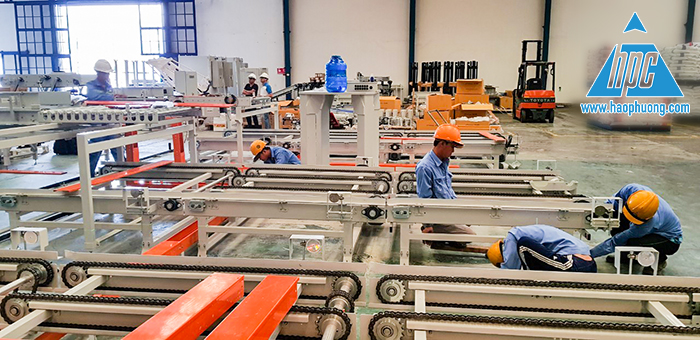 Installation of electric trough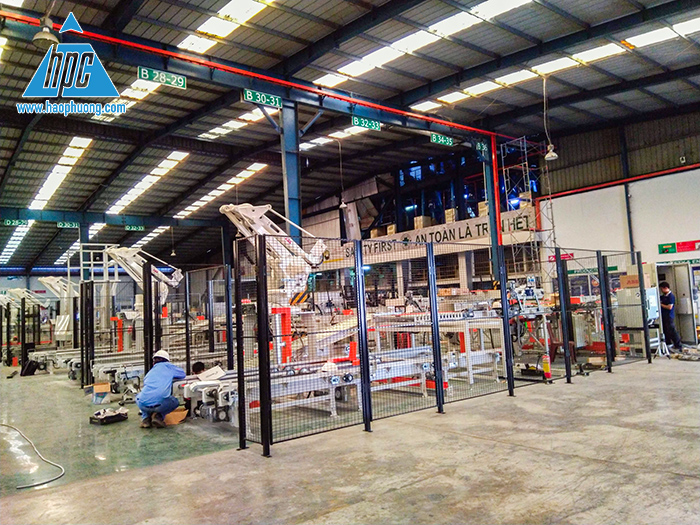 Engineer is connecting wire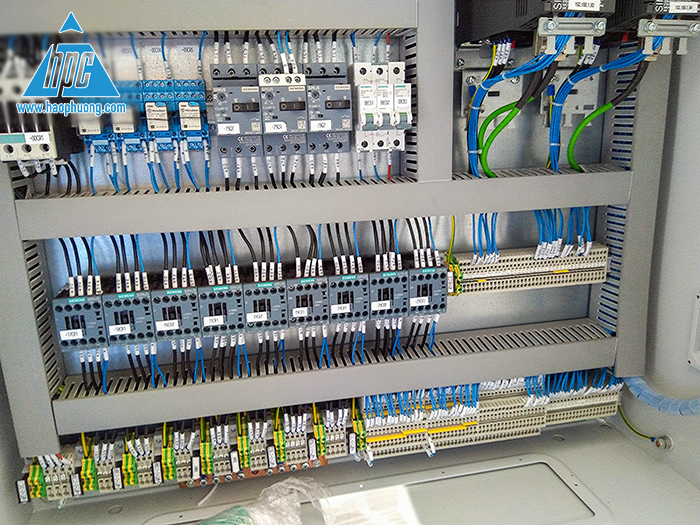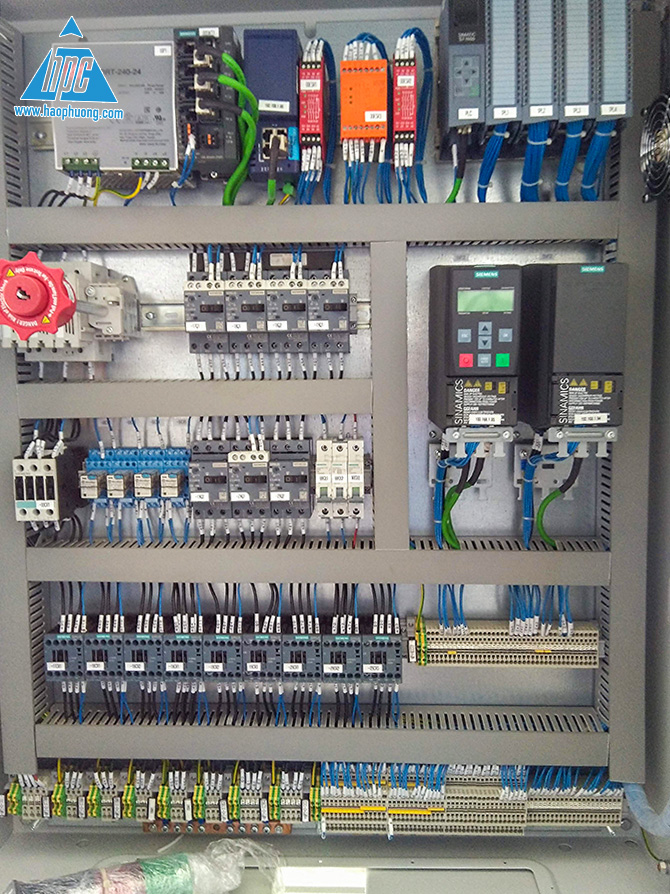 Installation of control panels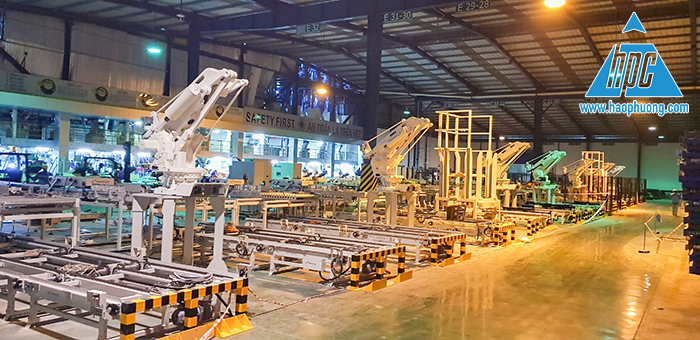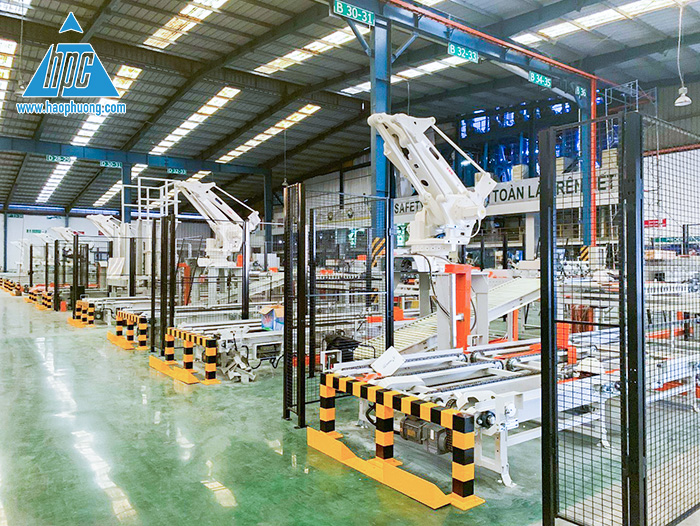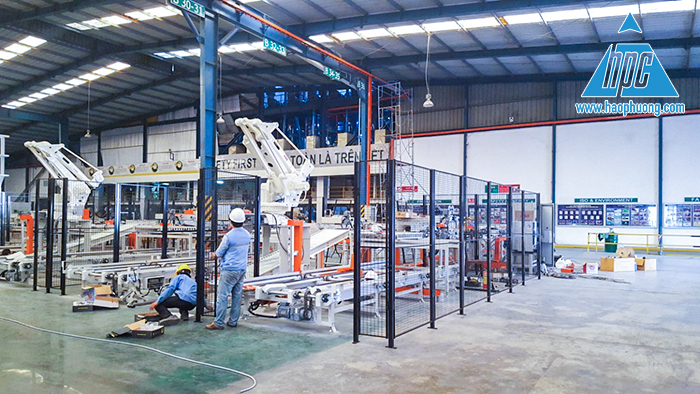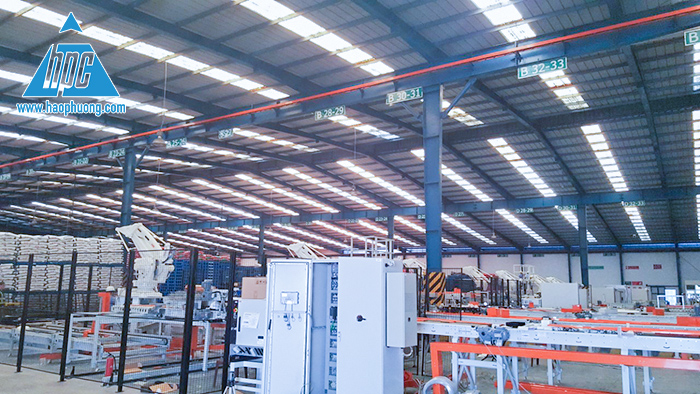 The project is gradually improving
Just over 9 weeks of work, Hao Phuong has gradually turned the finished warehouse area from a previous warehouse with only forklifts and working workers to become a base of 7 robots, ready to perform the stacking bags on pallets missions efficiently and maximize productivity.