Dear Customer
Hao Phuong would like to thank you for had been using Frenic-Multi inverter – a product of Fuji Electric Japan.
We would like to inform you about the Frenic Multi FRN inverter … E1S .. from Fuji Electric, This Inverter series will be stopped producing partially on March 31, 2017.
The Frenic-Multi inverter series will be replaced by the Frenic ACE series, the latest generation multi-function inverter series of Fuji Electric.
For more information, please read the attachment below.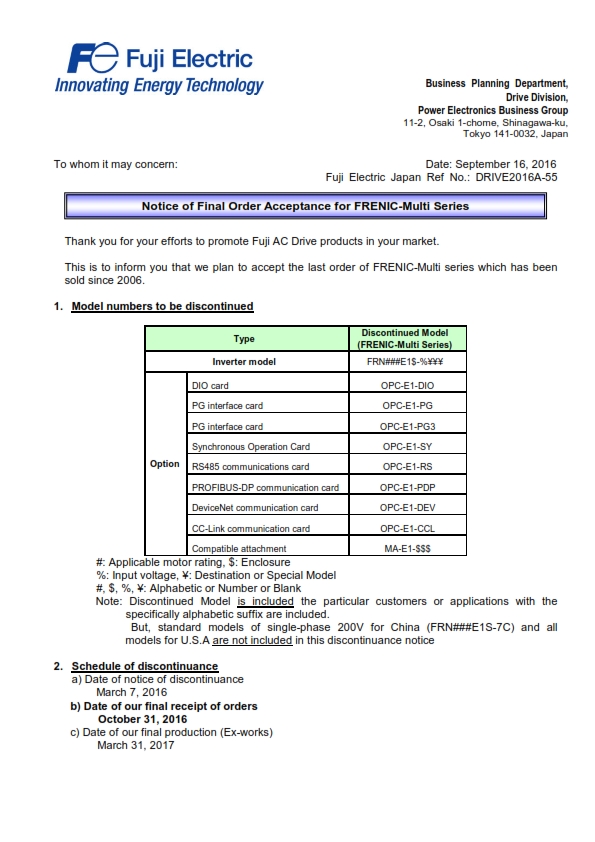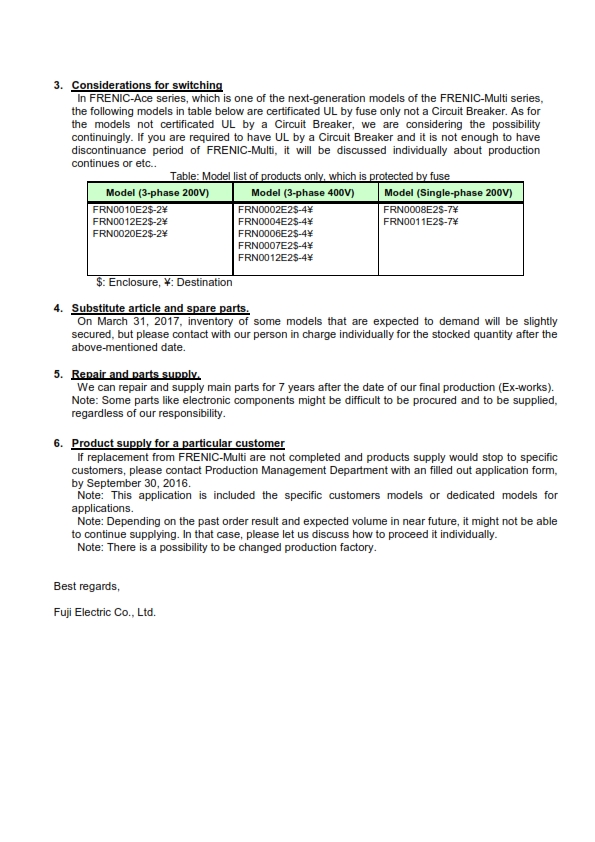 Thank you very much!