Dear customers and partners
Hao Phuong Corp sincerely invites customers and partners to attend the opening ceremony and visit our booth at the 2019 VIMF exhibition.
2019 VIMF – Vietnam Industrial and Manufacturing Fair in conjunction with 2019 Vietnam Industrial Automation Exhibition. The exhibition brings together more than 300 booths from Vietnam and many countries around the world.
Time: 9:00 – 17:00 on 12-14 June 2019                              Booth: A24
At: Binh Duong Convention and Exhibition Center, Binh Duong, Vietnam
Invitation to the 2019 VIMF exhibition.
Hao Phuong booth location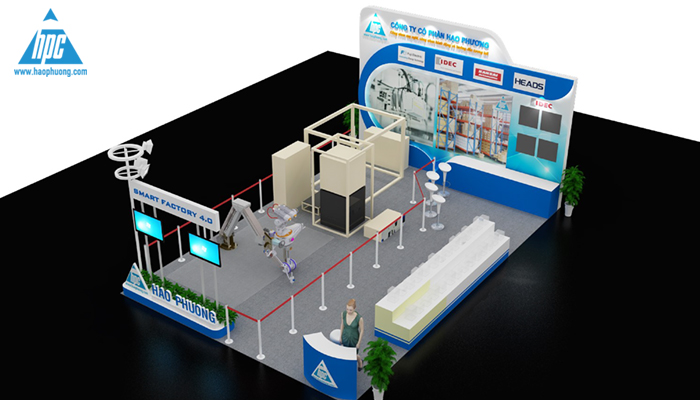 The perspective of Hao Phuong's booth
As one of the large-scale electrical display booths and automation solutions at 2019 VIMF. One more time, Hao Phuong has many opportunities to introduce and exchange details with customers about products and solutions. Besides, customers will have real experience with our Robot solutions.
Hao Phuong is pleased to welcome customers and partners to visit the booth at the 2019 VIMF exhibition.