IDEC Group was established in 1947, operating mainly in the field of manufacturing and distributing industrial electrical equipment and accessories. Vietnam has first known Idec electrical equipment in 2006 when Hao Phuong became an official distributor. Currently, Idec is one of the most popular electric equipment accessories brands.
1. Outline of IDEC Group
Being under the leadership of Mr. Toshi K.Funaki is the decisive factor in the future development direction of the group, so far IDEC chartered capital is more than 10 billion Japanese Yen (as of March 2017). IDEC is known for products such as indicator lights, push buttons, relays, time sets, PLCs, control boxes, timers, HMI touch screens, etc. distributed globally.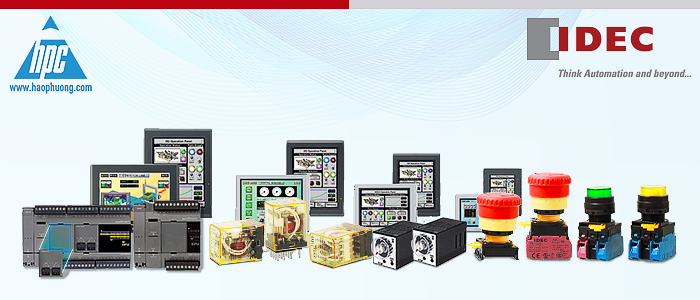 IDEC Products
More than 70 years of construction and development, IDEC has now had a staff of up to 3,911 people. IDEC has expanded 13 branches spanning Asia, Europe, America and Australia. There are 8 branches in Asia, which confirms that the Asian market is a potential market. IDEC products will be easily found all over the world including Vietnam.
IDEC's manufacturing plant is built all over Japan, the product meets the needs of customers worldwide with global standards of quality. We can see IDEC devices appear in assembly lines, inspection lines, conveyors, public transport facilities, restaurants, office buildings…
Today, in many industrial systems, machines are used with high-end systems. In response to that, IDEC is always innovative, innovative and above all, it is the safety that creates the optimal environment when people interact with machines.
Since its inception, IDEC has pursued the creation of an optimal environment for people and machines. As a result of the development process, we have developed the most advanced products and technologies to help save energy and ensure safety based on the philosophy of "saving & safety".
We never stop at an invention, but many advanced products will be applied in everyday life. We utilize technology, accumulated knowledge and strong human resources to strive to become the best partners of customers worldwide.
2. Achievements through the efforts of IDEC Group
Over 70 years of construction and development, IDEC can affirm that it is the process of promoting advantages and overcoming difficulties to grow up. IDEC's role and position are increasingly affirmed throughout the world. The great achievement is the solidarity, upholding the sense of responsibility, dedicated, determined and positive creativity in the labor of all employees.
It is these achievements that IDEC has achieved remarkable achievements as follows:
– SE2L safety laser scanner has been issued.
– Release the EC2B control box in compliance with global fire protection standards.
– Open technical Safety cooperation robot center.
– Receive the FC6A controller design programming award.
– Receive the Robot Award.
IDEC is always proud of its efforts in the development process. It is the satisfaction of customers about products manufactured by IDEC that motivates us to improve products more and more in accordance with customers' needs and improve the environment.
IDEC is a brand from Japan, imported and distributed by Hao Phuong company since 2006. Up to now, IDEC has become one of the largest, reputable and top quality brands in Vietnam.
3. IDEC product lines that are currently being distributed by Hao Phuong
Indicator lamps, switches, push button: the device is simple to use, easy to disassemble, IP 65 on the outside of the cabinet, LED can use AC and DC voltage
Relay / Timer: with a rated current of 3 – 30A, coil voltage ranges from low to high. Relay line RU full featured.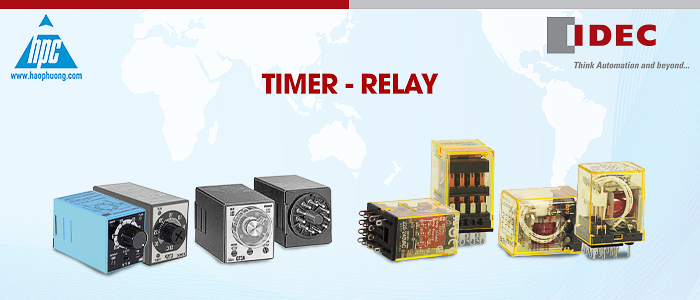 PLC: FC6A extends up to 528 I / O, 43ns basic processing speed. Diverse connection ports (USB, Ethernet, SD memory card, web server). FT1A touch: HIM integrated PLC.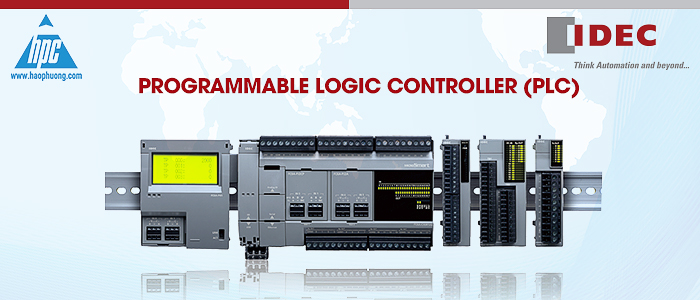 HMI: high-resolution screen, true color. Multi-function (remote monitoring, I / O module, audio movie integration, easy connection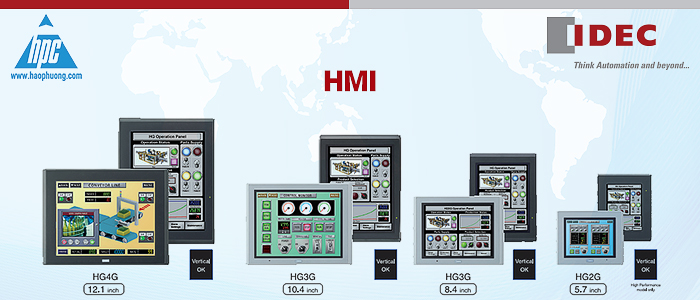 Safety Products: variety and high-reliability Product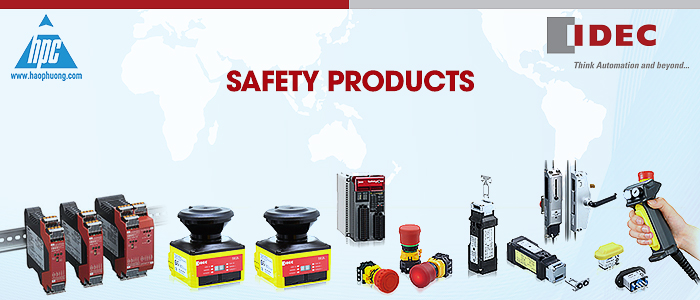 Hao Phuong is currently an importer and distributor of industrial electrical equipment with major brands in the world such as IDEC, FUJI ELECTRIC, TOGI, KANSAI, NICHIFU, CIRCUTOR, HONEYWELL, TAIWAN METTERS, Bin Master, … at the same time, Hao Phuong was also the leading industrial system integrator in Vietnam.