Thanks to all of our customers and partners for always accompany with Hao Phuong during the past time.
To help our customers and partners following the latest product updates from the manufacturer and meet your order needs correctly, Hao Phuong would like to inform to you about IDEC stopped producing the Relay socket lines of SH, SM, SR and SY with an "A" suffix.
The relay socket which is replaced will have a certification mark as shown below.

The specifications between the discontinued product and the replacement product remain unchanged.
Relay socket of SH, SM, SR and SY with an "A" suffix serries will be replaced with "B" as the following: (11 item codes)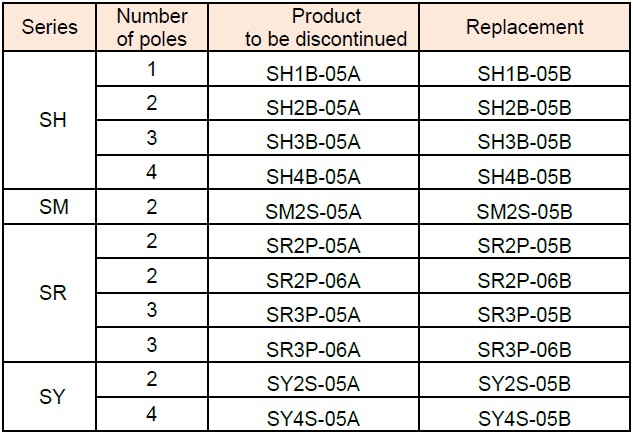 Note: The new code will apply to the following orders on September 28, 2018.
Sincerely thank our customers and partners.
    Hao Phuong is currently an importer and distributor of industrial electrical equipment with major brands in the world such as IDEC, FUJI ELECTRIC, TOGI, KANSAI, NICHIFU, CIRCUTOR, HONEYWELL, TAIWAN METTERS, Bin Master, … in the mean time Hao Phuong was also the leading industrial system integrator in Vietnam.