Hao Phuong would like to thank you for always accompanying and supporting us
We would like to update the latest information from IDEC about stopping the production of Φ 22, 25, 30  contact blocks and accessories.
With the launch of products with even more superior features, IDEC will stop producing contacts and accessories of HW, TW, TWE φ22, TWS φ25 and φ30.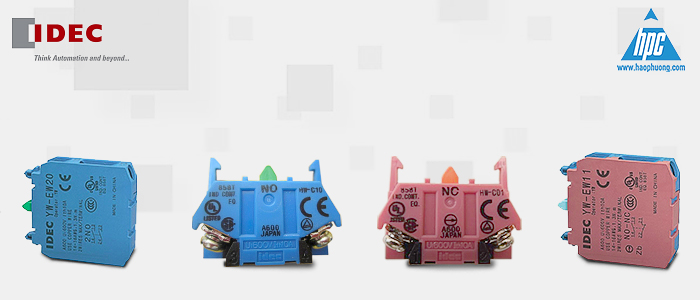 Products that will be stopped producing start with code:
Products
Product code
Contact blocks
BST
HW-C
HW-F
HW-G
Dummy blocks
BST-D
TW-DB
HW-DT0
Barriers
HW-VL1
HW-VG1
Full Voltage adapters
TW-DA1B
HW-DA1B
HW-GA1
HW-DA1FB
Order suspension date: 31 May 2018 (or sooner depend on IDEC stockpile situation)
Thank you very much.
Hao Phuong is currently a leading importer and distributor of Vietnam's industrial electrical equipment with major brands in the world such as Fuji Electric, IDEC Izumi, Kansai, Circutor, Honeywell, Togi, Taiwan Metters … simultaneously. Hao Phuong is also the leading industrial system integrator in Vietnam.