On 29/01/2019, Hao Phuong will hold a year-end party at Phuong Nam lobby of Phuong Nam Resort. The organizers have spent a month planning to have a meaningful and attractive year-end party.
The year-end party is the most anticipated party of the year. Because this is the occasion for all employees to sit down and review the company's activities in the past year. At the same time, set goals and plans for the next year.
Venue
Choosing the venue is the first thing that is most important. The organizer had selected Phuong Nam Lobby of Phuong Nam Resort. Space is large, airy, beautifully designed, modern and luxurious. To bring the most comfortable feeling for company employees and guests to attend.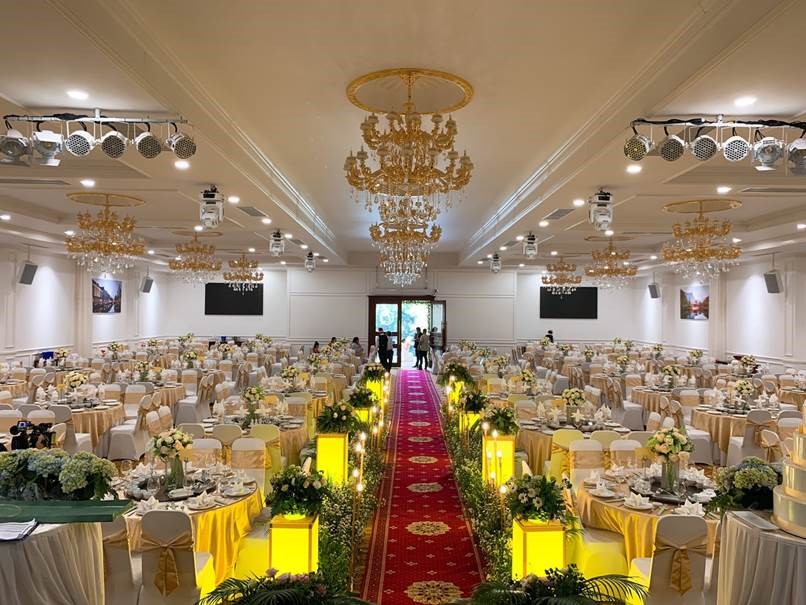 The Southern Lobby can accommodate about 300 guests
Invitation
The invitation letter is designed in red as the main color combining yellow apricot branches with the meaning of spring to bring more joy and happiness.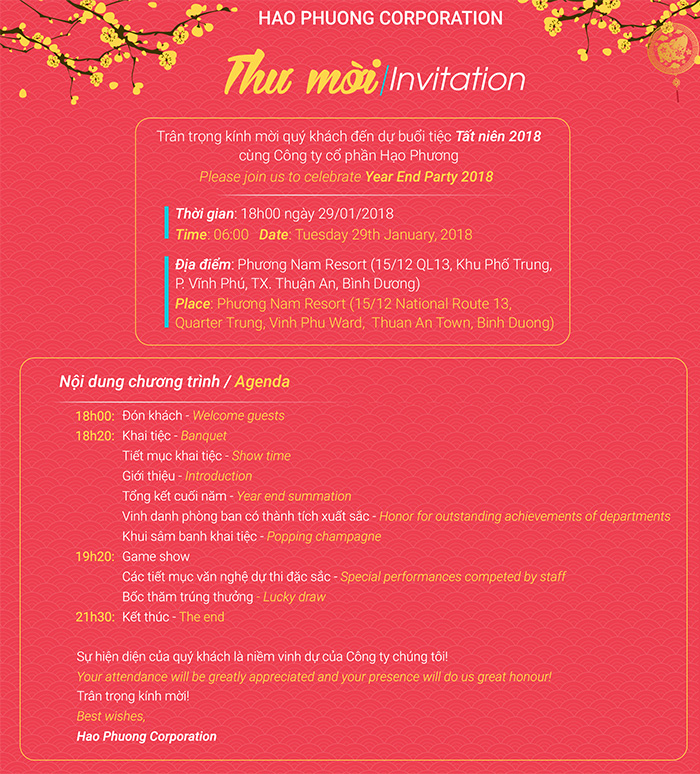 Award Ceremony for departments that have achieved excellent results.
This is also the occasion for the Board of Management to acknowledge positive contributions to the development of the whole company. The organizers have prepared the medals and certificates of merit to present the departments with outstanding achievements in the past year. Which department will receive awards this year?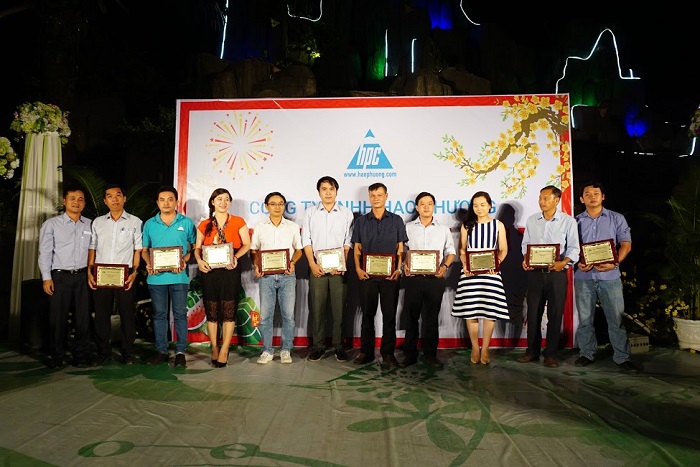 Các phòng ban nhận giải thưởng năm 2017
Games – Special performance.
The performances create an artistic space for the party to be more exciting. The Organizer will select 6 best performance to award. The prizes include a first prize, a second prize, a third prize, and 3 consolation prizes. Besides, the Organizer also prepares a mini-game program that promises to make the party atmosphere more bustling.
Lucky Draw
The most suspenseful part of the party. Who will be lucky to receive valuable and interesting gifts this year?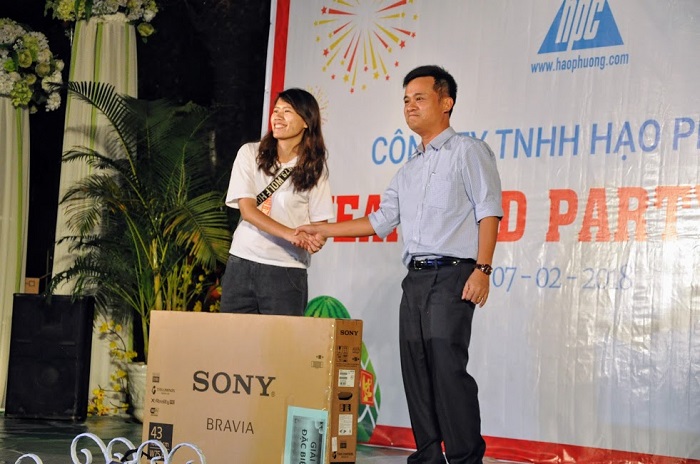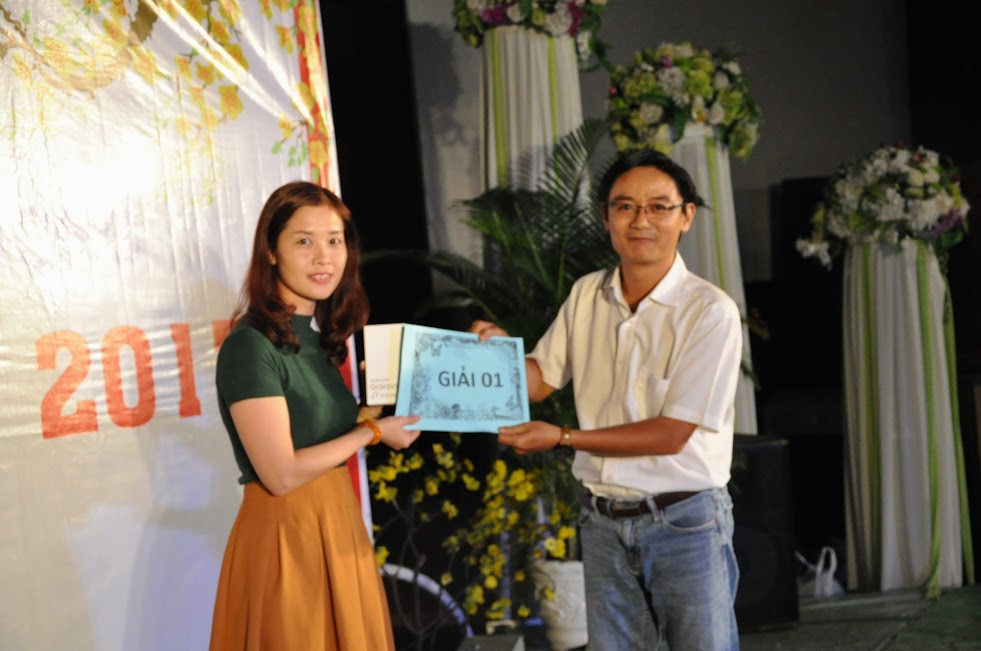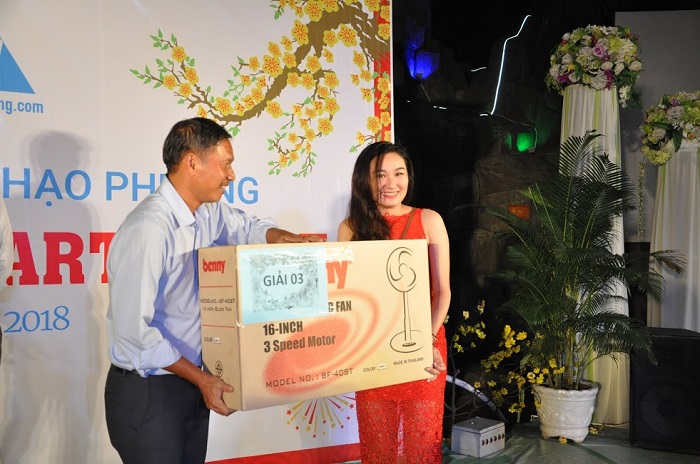 Lucky members in the 2017 lucky draw program
Together with Hao Phuong review the memorable pictures in the 2017 Year End Party: HERE