2018 VIMAF & VSIF ( Vietnam International Machinary Fair & Vietnam Supporting Industry Fair ) has closed..
Join Hao Phuong to review the highlights throughout the 3 days of the exhibition.
5000 is the number of visits that the exhibition received in 3 days.
832  is the number of customers who received HP's information at the exhibition, accounting for nearly one-fifth of the visitors
487 is the number of visitors who left their information at the Hao Phuong booth
204 Is the number of customers interested in automated robot solutions
22 Is the number of Hao Phuong employees that participated in introducing products at this exhibition
The 2nd time Hao Phuong joined in an exhibition in 2018.
The 1st time was in Bac Ninh with the introduction of Hao Phuong's product lines to customers in the North
Hao Phuong is the only unit at the exhibition deploying the integrated robotics system in the field of industrial production, not merely selling pre-programmed robots.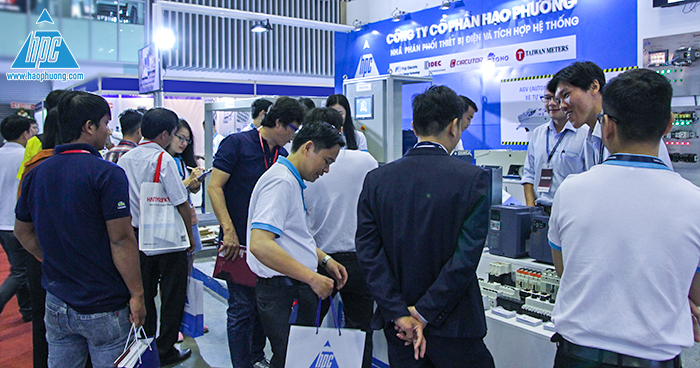 Hao Phuong's Booth welcomed many customers to visit and experience products.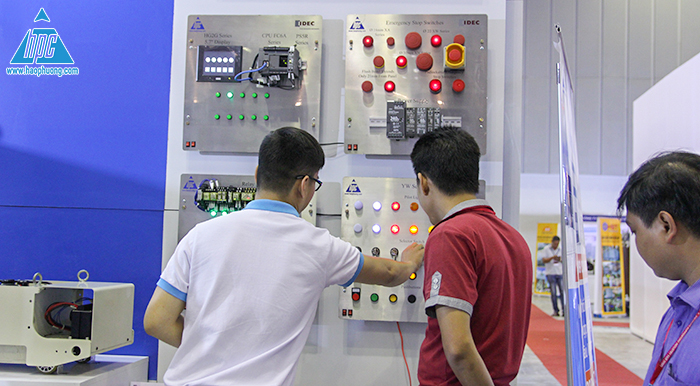 Customers were learning about IDEC accessory equipment.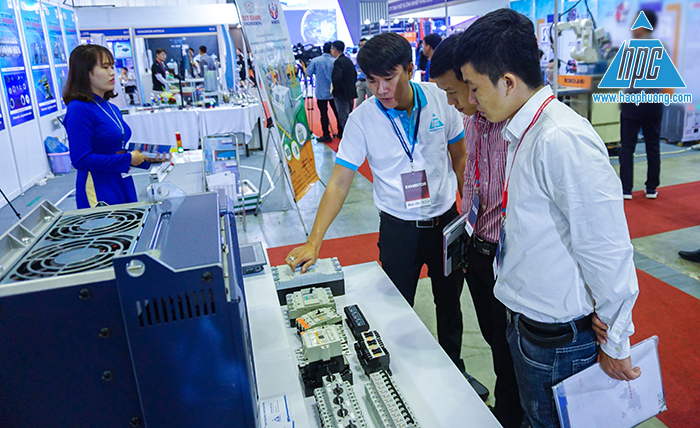 Customer were listening to Mr. Xuan Anh advise about Fuji Electric switchgear.
Thank you for visiting our booth at the exhibition. It was expected that in June 2019, Hao Phuong will participate in the  "Vietnam Industry and Manufacturing Fair – VIMF" exhibition in Binh Duong. With the desire to introduce to customers the best products and solutions. See you at the upcoming exhibition.