Goodbye June with enough ups and downs, welcoming July with abundance. Hao Phuong offers 12 hearts from July the best wishes!
"Memorable moment"
Compared to eternity, life is only a moment. To make every "moment" of Hao Phuong members more memorable, as a tradition, on July 20, Hao Phuong Co., Ltd celebrated a birthday party for members with birthdays: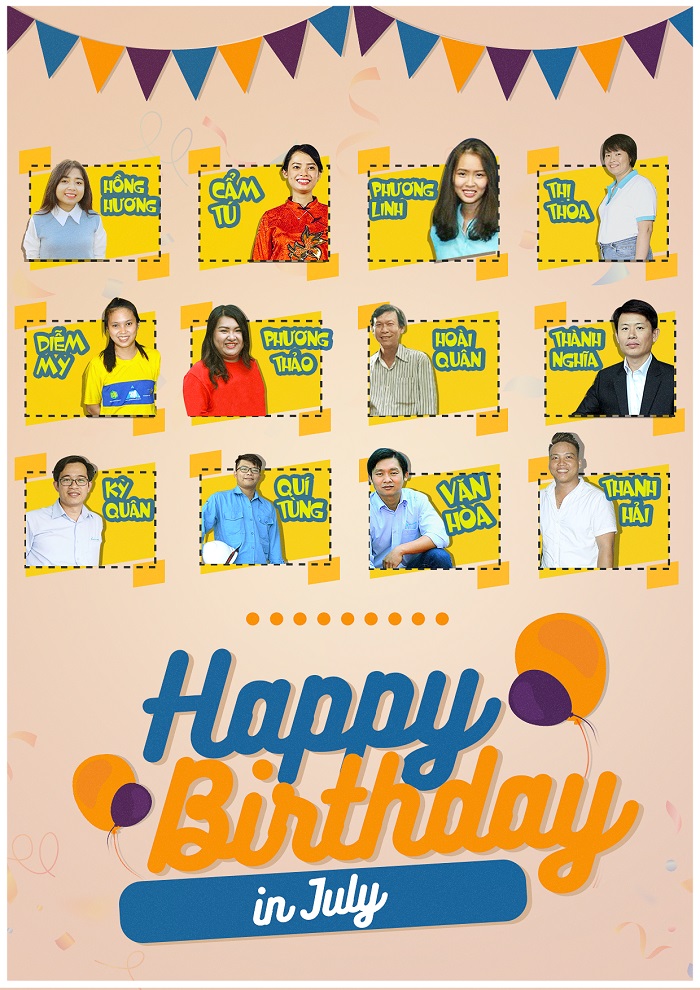 To prepare for the party
The "professional organizers" from Hao Phuong have been preparing very early. Full-color fruit and candies are beautifully arranged.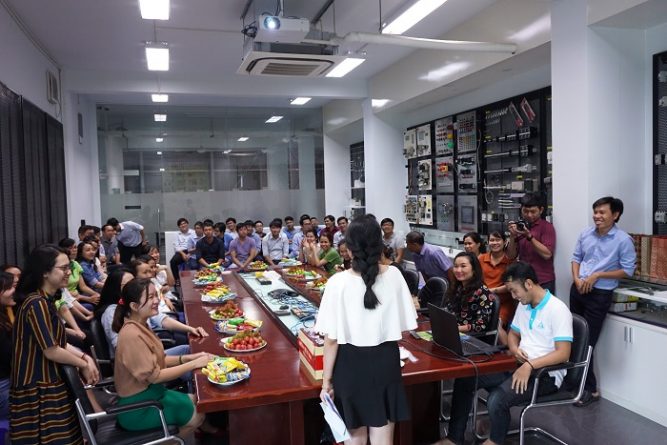 Especially indispensable birthday cake from "guys". Beautiful gifts for the main characters: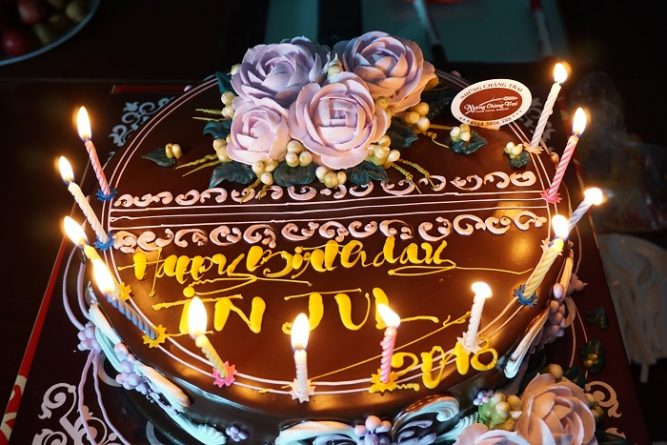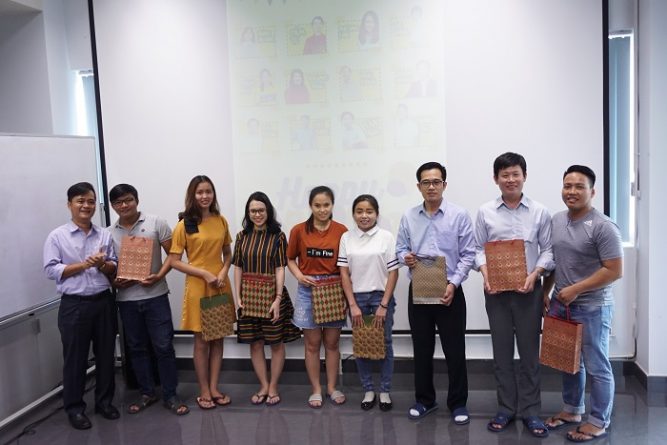 Space flooded with the sound of happy birthday music. Happy, eager faces waiting for the unexpected organization from the "experts".
And the most awaited "moment" of the month is when the main characters of the party, in turn blow the candles on the birthday cake in the music background Happy birthday presented by the chorus of Hao Phuong: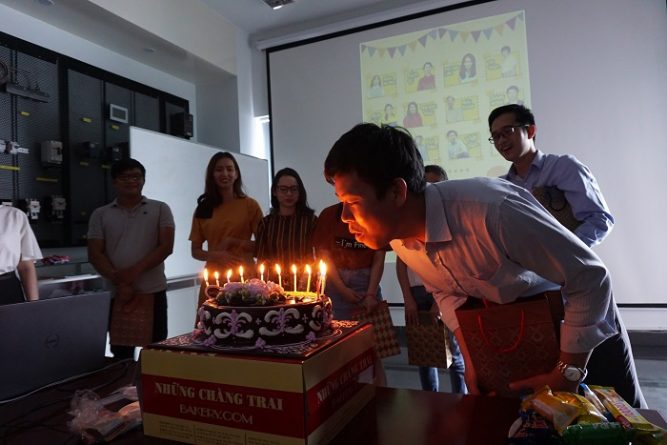 Funny game
The repertoire that brought the most laughter came from the organizers' games. In the first game, each player has two members, one gives a hint and the other has to find the answer in the blindfolded state. It seems unrelated but must admit that the organizer was "very good" when asking the player to blindfold to prevent silent help from the audience.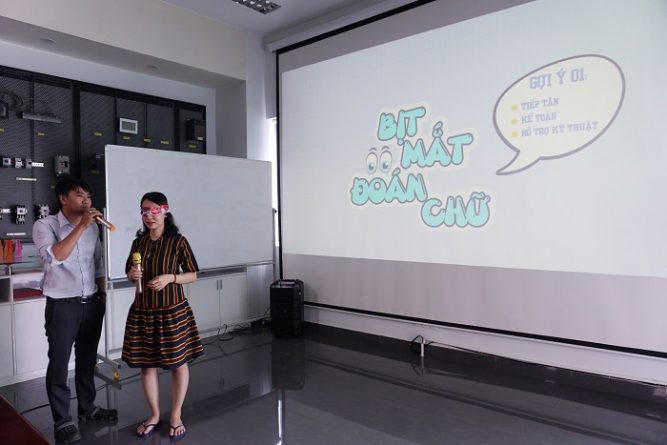 The first game, the two players seem quite easy to meet words that are not difficult, related to the department in the company: "reception", "accounting" and "technical". They answered correctly two-thirds of the answer and easily got two gifts, according to much information, it was "valuable".
The most fun game must include guessing the lyrics. The songs that are "hot" now by Bich Phuong, Huong Tram … are given. And the missing word in the pop song made it difficult for male members who experienced the age of 20 more than 10 years ago.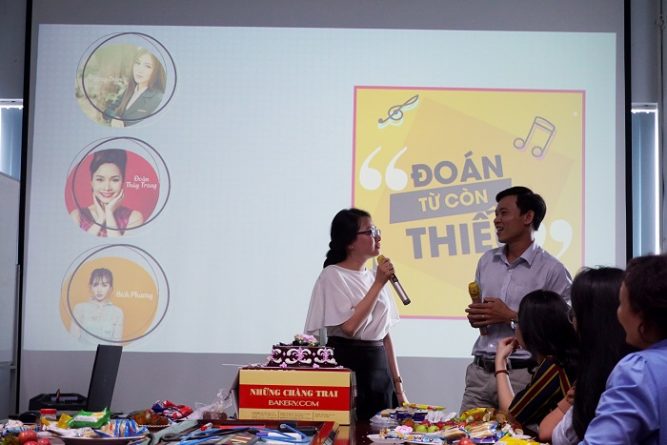 Game "guess the missing word"
After this section, many comments have been sent to the organizers. Most of them asked to use the bolero song to give middle-aged gentlemen a chance to "revenge"!
Memorable pictures at the birthday party.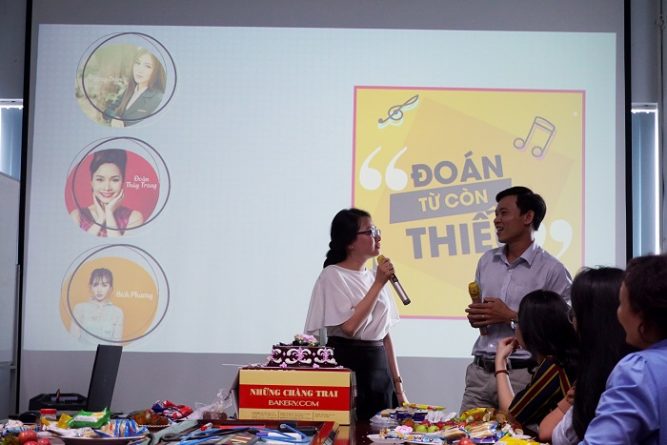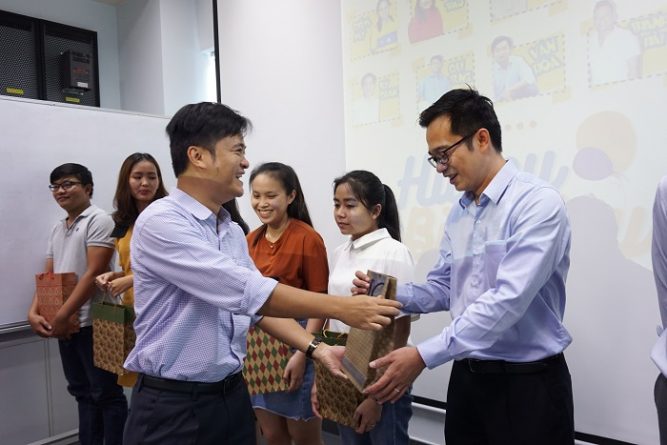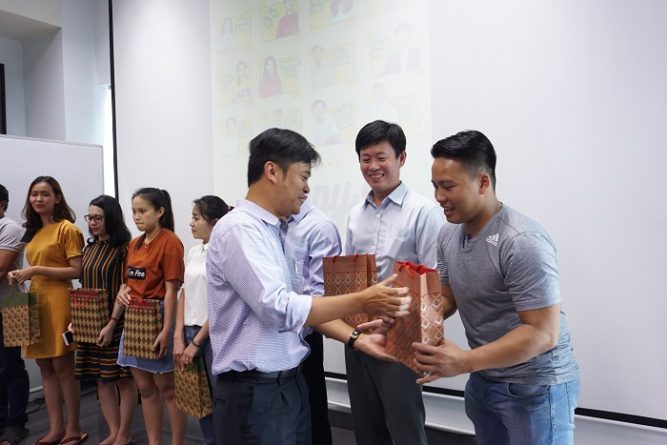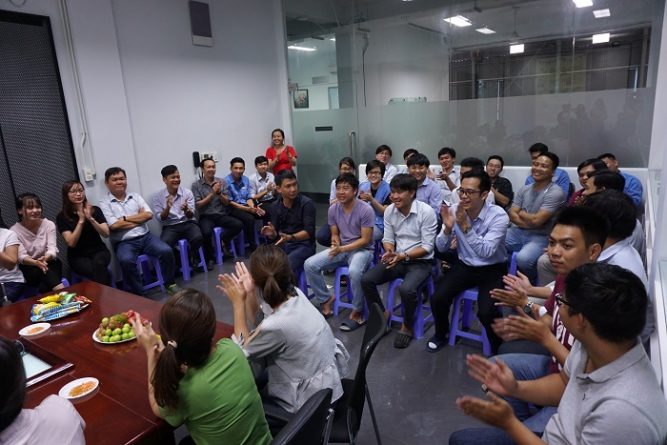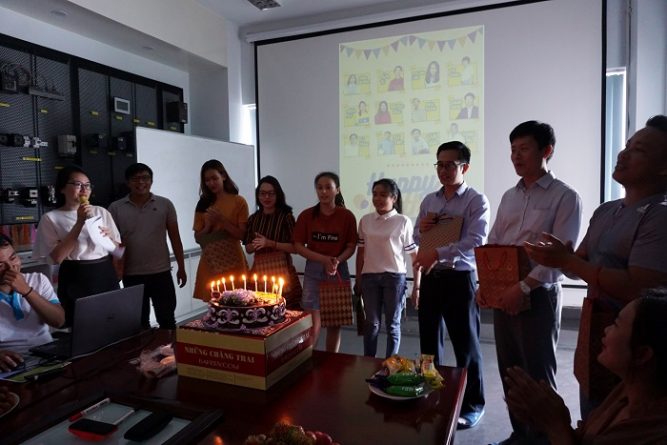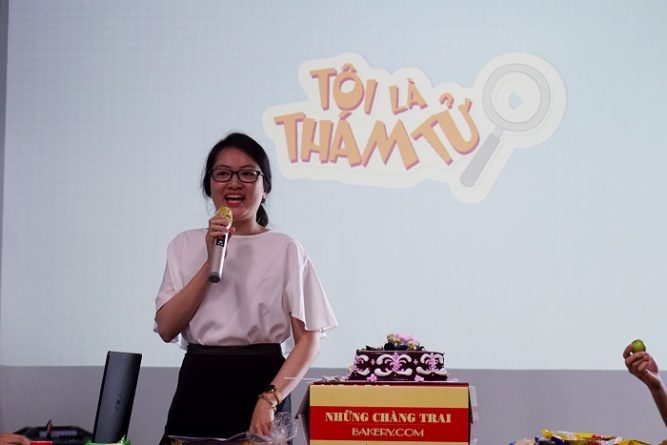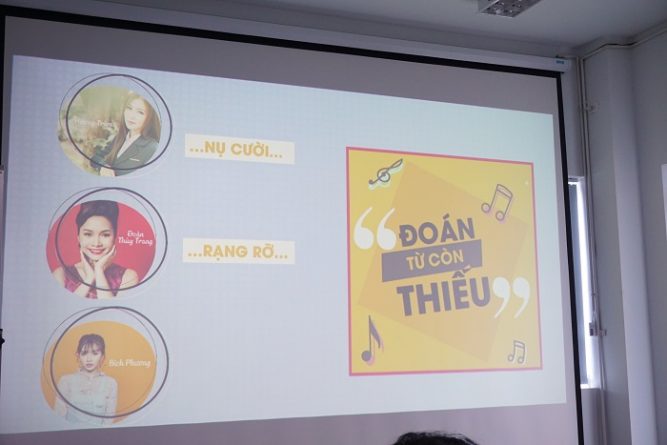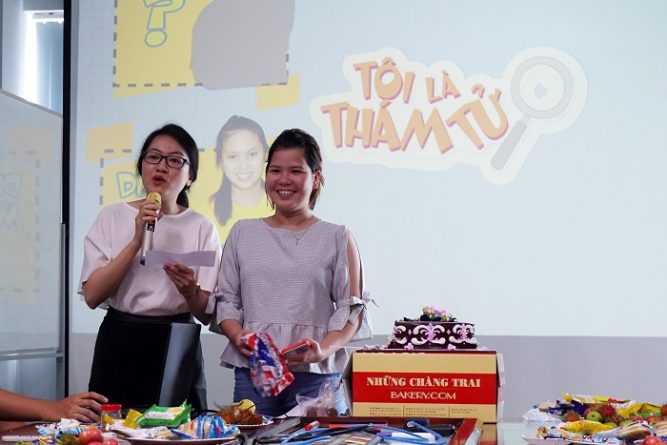 Time is going through the special days of July. The days when people differed randomly from each other because they were people of July. People are always cheerful and humorous, giving us smiles on our lips. Emotionally rich people, willing to listen to our thoughts. It is good because we always have them in this family.
Hao Phuong- Think Together!