on upcoming 12 and 14/06/2019, Vietnam Industrial & Manufacturing Fair (VIMF) will be held at Binh Duong Convention & Exhibition Center.
Come to this exhibition, Hao Phuong will introduce to domestic and foreign customers the robot products and solutions that the company is deploying.
Hao Phuong's robot solutions at VIMF 2019
Automatic Bagging Robot
This robotic system performs chores like opening mouth and packing completely automatically. This type of robot can work with all types and sizes of bags. But best suited for bags of 5-50 kg weight. At the same time they can be combined with traditional bagging and weighing systems or valve-type bagging and weighing systems.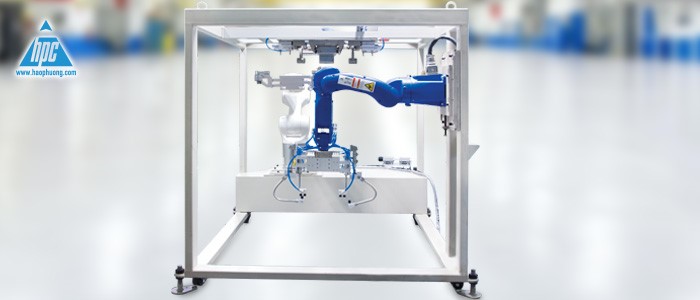 Automatic Bagging Robot of HPC
Palletizing robot
Not only stopping at the automatic bagging robot, Hao Phuong also developed a robot capable of automatically lining up bags onto the pallets. These robotic arms were first installed by the company. It has been applied for fast and precise palletizing
Hao Phuong has implemented a project to supply 7 palletizing robots for a feed mill in Ben Tre.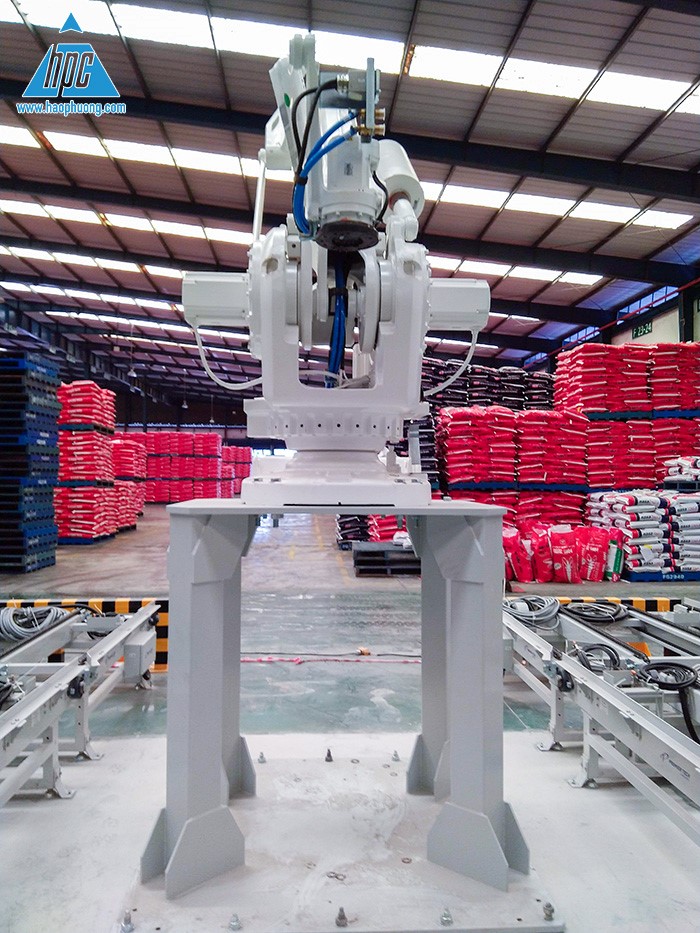 Palletizing Robot
Self-propelled vehicles AGV
AGV is an abbreviation of Automation Guided Vehicle "self-propelled transport vehicle", a smart product used to transport goods without human intervention.
AGV is the product of HEADS – an advanced brand from Japan. Hao Phuong is an AGV distributor in Vietnam. The company will bring this product to introduce at 2019 VIMF exhibition.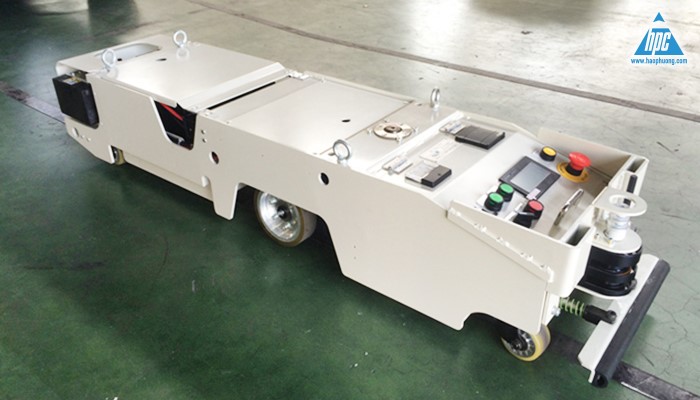 Self-propelled vehicles AGV
Hoping for Hao Phuong's industrial and self-propelled robot products to receive much attention. At the same time, attracting many potential customers at this 2019 VIMF conference.