From 06-08 of September 2019, Hao Phuong organizes an annual vacation for all employees. Where will we go this year? What is interesting about it? Please travel with Hao Phuong by pictures through this article.
Where to go?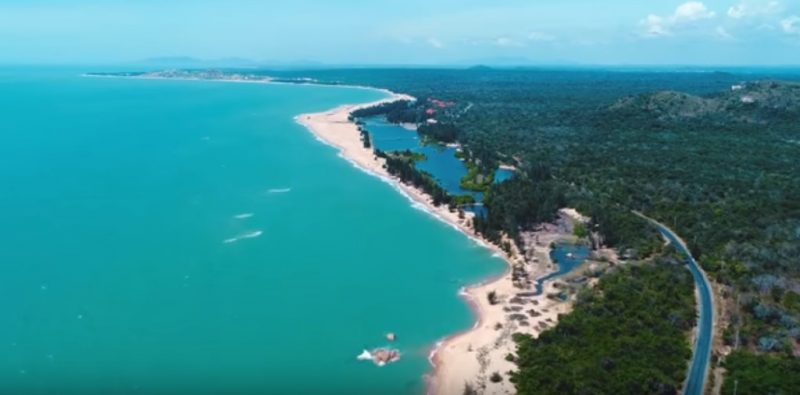 Look at the picture, can you guess where this is? There are people who already visited, so it's easy to guess, but if you haven't, you probably don't know where this is. A small suggestion makes it easy to guess. This is a town, away from Ho Chi Minh City is about 100Km, has a long coastline, white sand, smooth waves, on one side is a sea and the other side is a forest. Now, guess what place this is, I believe everyone guessed this was Vung Tau. But that is not the place we will be.
Add a little suggestion. The road runs along the coast with cherry trees. On a small note, the cherry tree forest only blooms on the occasion of the Lunar New Year. Now, you can guess it right? Yes! This is the Long Hai – our 2019 annual vacation destination.
An ideal destination not only for Vietnamese people but also for foreign tourists. Because this place has sea, beautiful natural landscape, rich and fresh seafood sources. Together with Hao Phuong, we will preview some places to visit in Long Hai.
What to play when in Long Hai?
On the way to Long Hai, we visit Phuoc Hai pagoda or Bun Rieu pagoda. At Long Hai, we experience Long Hai beach, Binh Chau hot spring and the Oceanami 5-star resort.
Bun Rieu pagoda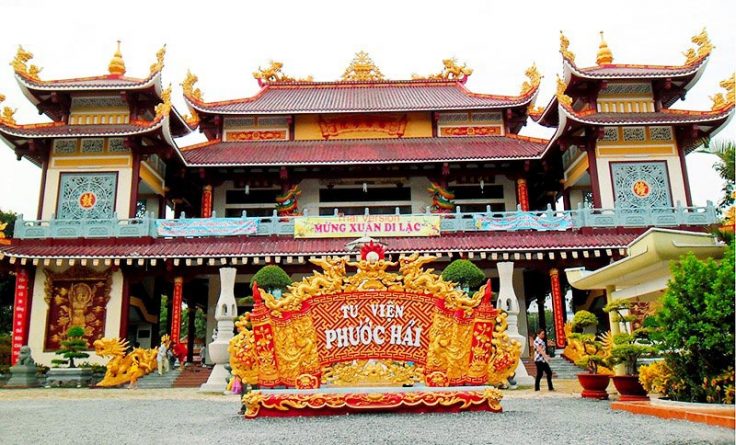 A temple is famous not only for its free noodle dish but also for its sharp and unique architecture.
Long Hai beach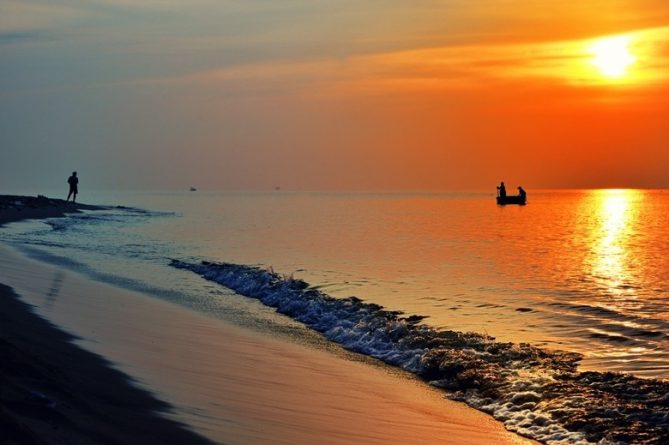 With a length of about 3km running along the cool blue ocean line. Long Hai Beach has a charming landscape; both attractive to visitors with smooth golden sand. Here we can play on the beach, join team building games,…
Binh Chau hot spring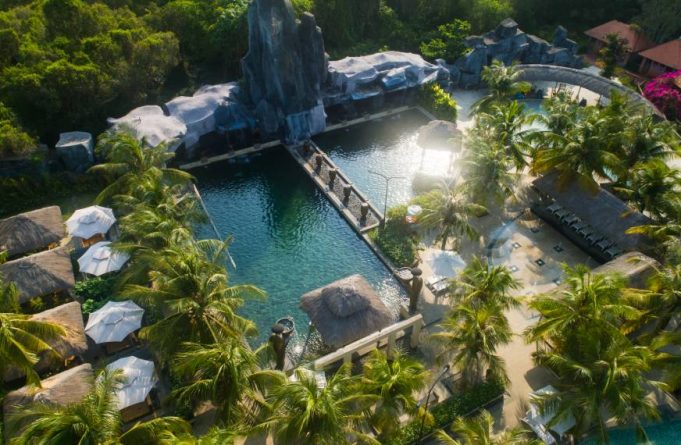 Binh Chau hot spring is considered to be the only hot spring resort in Vung Tau with 70 open-water spraying points, with temperatures from 37 to 82 degrees Celcius. At this place, we will be comfortable taking mineral baths, mud bathing, riding horses, even boiled eggs by ourselves under natural hot water wells.
Oceanami resort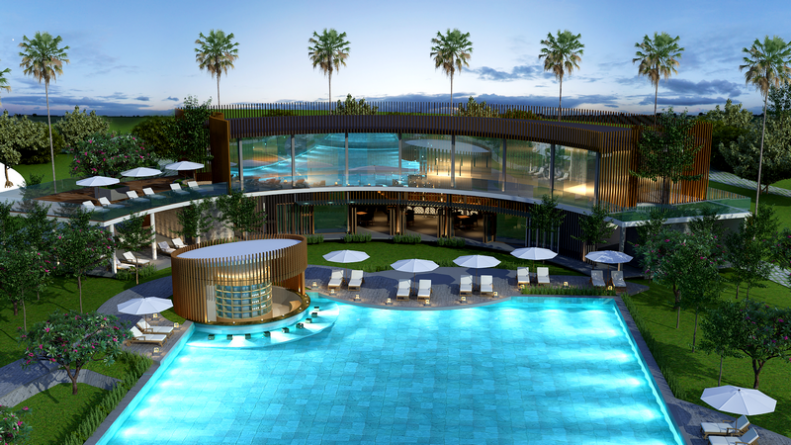 Let's leave the chaos of work and life behind and enjoy the peaceful life on Long Hai beach. Early in the morning wake up watching the sunrise and the sound of the waves of waves patting each wave, or unleash the area in the pool with an area of 2000m2.
The Hao Phuong family's 3-day 2-night tour will start in 2 weeks. Hopefully, we and our loved ones have moments of rest, relaxation and meaning in this trip.