Hao Phuong welcomed the IDEC delegation at VIMF exhibition 2018
On the morning of June 7, Hao Phuong was honored to welcome the representatives of IDEC Group (Japan) at the exhibition "Vietnam Industry and Manufacturing Fair – VIMF 2018".
Visiting Hao Phuong booth at this exhibition is Mr. Shuhei Sugihara (Director of IDEC IZUMI ASIA PTE LTD). At the same time, he will also join Hao Phuong to visit and work with customers who are using IDEC products in Vietnam market..
IDEC is a famous corporation in Japan and in the world, imported and distributed by Hao Phuong since 2006. IDEC has become one of the largest, reputable and top quality brands in Vietnam in the field. Electrical automation zone.
IDEC product lines are currently being distributed by Hao, including: Push button, relay, timer, SLC, PLC, HMI, ……
Hao Phuong has continued to promote business activities such as marketing activities, exhibitions, seminars to promote IDEC products to the Vietnamese market, with the desire that Vietnamese consumers can use quality products at the most reasonable price.
IDEC products have accounted for the trust of Vietnamese consumers because of the outstanding quality and comprehensive care offered by Hao Phuong.
Some of the IDEC images at the exhibition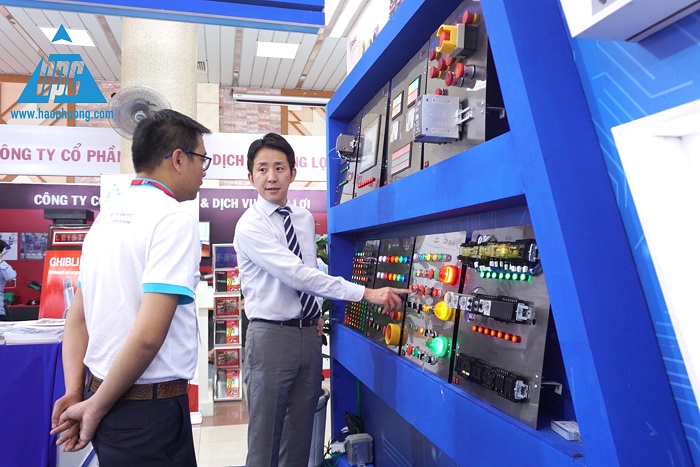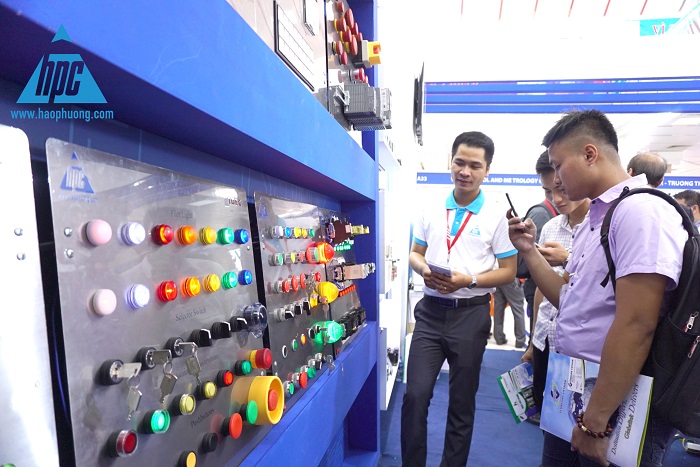 IDEC accessory equipment at the exhibition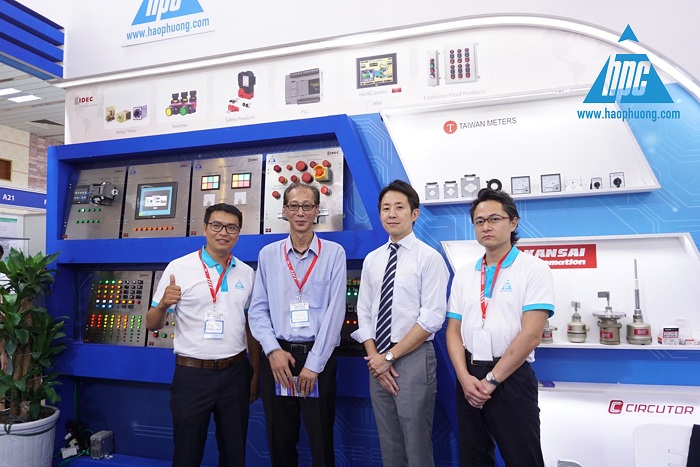 IDEC representative took a picture with Hao Phuong at the exhibition.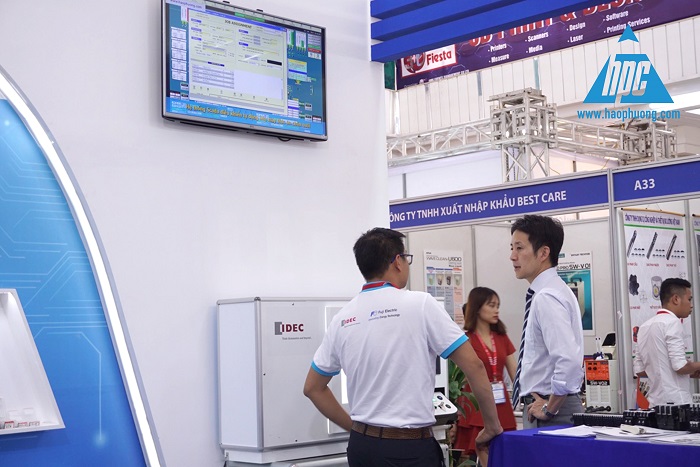 At the end of the visit, Representatives of IDEC highly appreciated IDEC product development achievements brought by Hao Phuong, and expressed his full trust when choosing Hao Phuong as a distributor of IDEC equipment in Vietnam.