On December 20, 2015, the Cambodian Industry Minister visited the centralized water treatment system by Hao Phuong Co., Ltd., which is responsible for the construction of the automation system.
This is a clean water supply plant.
For many big cities in the city, invested by Jica government corporation with large capital. Jica government corporation always supports and provides capital for developing countries and Hao Phuong is the exam partner in this project.
Hao Phuong Company provides all automation control systems for the plant including central rooms and water distribution branches, monitoring and data acquisition control systems, PLC programming control systems. , Network … etc
Through the visit, the Cambodian Industry Minister also shared and encouraged the construction engineers to create a cooperative relationship in the spirit of friendship and durability.
The project is constructed on a quite favorable schedule with the following situation.
– From December 21-22, check the program automatically.
– December 23, runs automatically the entire factory.
– 24-25, December instructions for operation and handover.
A few photos of the tour.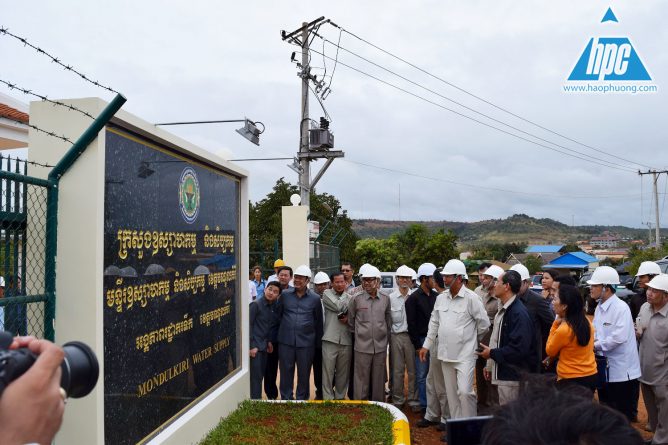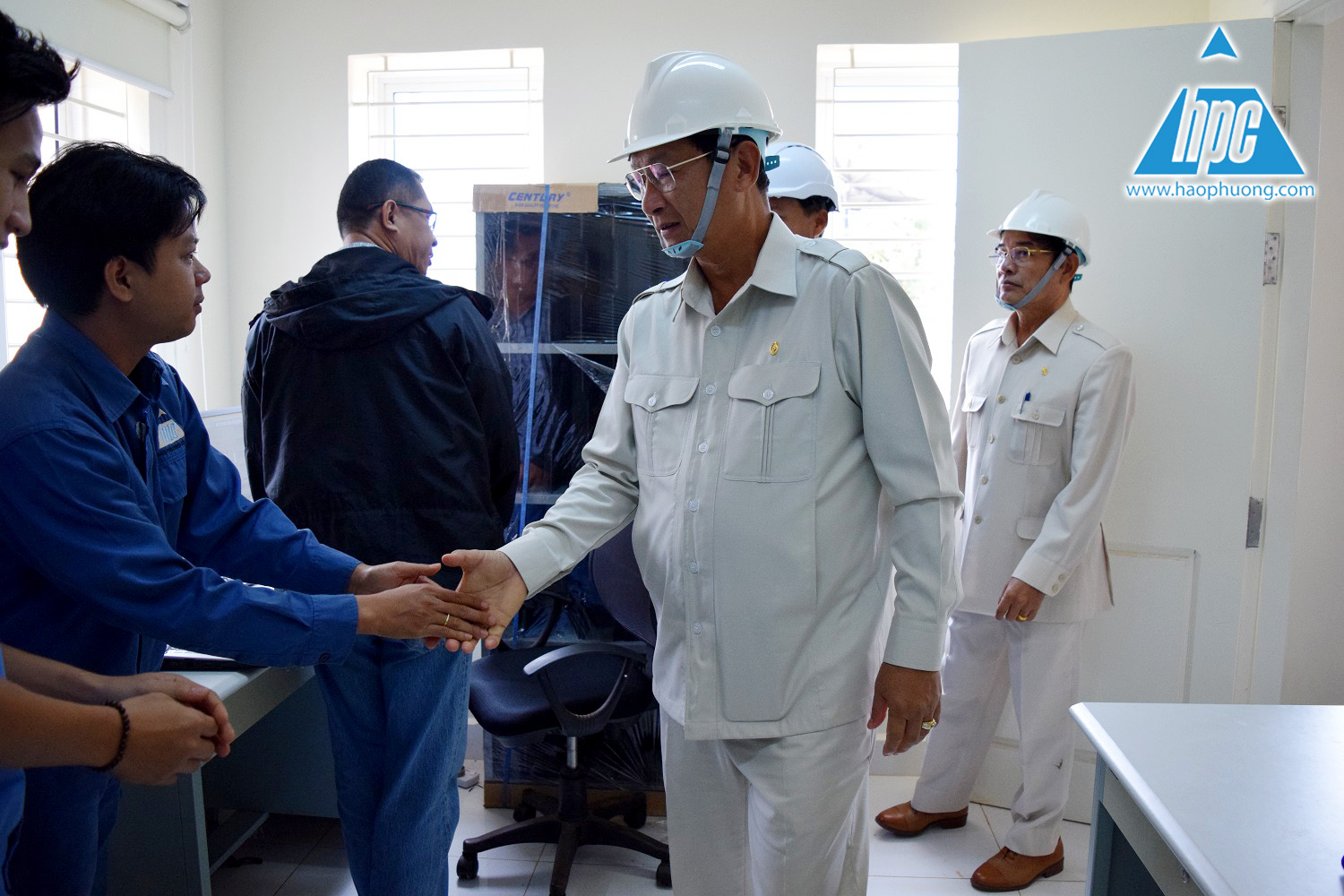 The minister shook hands and visited the engineers of Hao Phuong Company.