Last September, Hao Phuong was honored to implement the project of supplying the electrical panels for the Oji Packaging factory (Cambodia).
Some information about The Oji Packaging factory.
Oji Packaging Cambodia factory is part of Oji Holdings Corporation. This is a manufacturer of paperboard cartons and plastic bags of great influence in the world. The Group operates throughout the countries of Asia, Europe, Australia, New Zealand, North and South America
The Oji Packaging Co., Ltd Cambodia is one of the subsidiaries of Oji Holdings Corporation. The company's factory is located at PPSEZ, Phnom Penh – the capital of Cambodia. This factory has an area of up to 28,000 m2.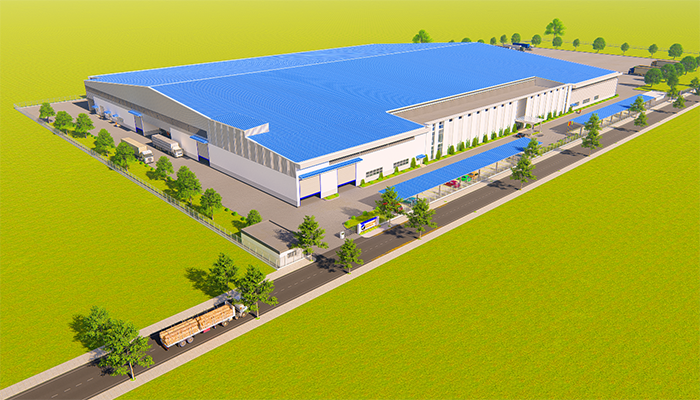 Oji Packaging factory
Hao Phuong is a supplier and constructor of the electrical panels for this factory.
Receiving the trust of Oji Packaging Cambodia, Hao Phuong is honored to become a supplier and installation of electrical panel systems for the Oji Packaging factory. In this project, Hao Phuong will be responsible for installing 1 MDB (4000A) and 24 DB cabinets. The project is expected to be completed and handed over to customers by the end of October.
A quality finished electrical cabinet is required to meet many requirements. It is a close, diligent and consistent working process of Hao Phuong's technician team. In the process of completing the project, it is indispensable for important steps. For example, research and analysis of customer requirements, drawing, completing each stage of production, assembly, quality control … Hao Phuong's electrical panel products are not just an electrical device. Moreover, they also contain the enthusiasm and responsibility of those who make them. Our ultimate goal is to bring the best products to our customers.
Some pictures of the process of completing the electrical panel project for the Oji Packaging factory.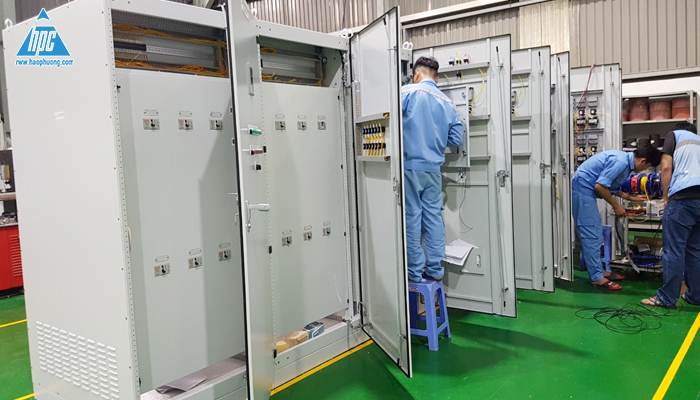 The main MDB cabinet (4000A)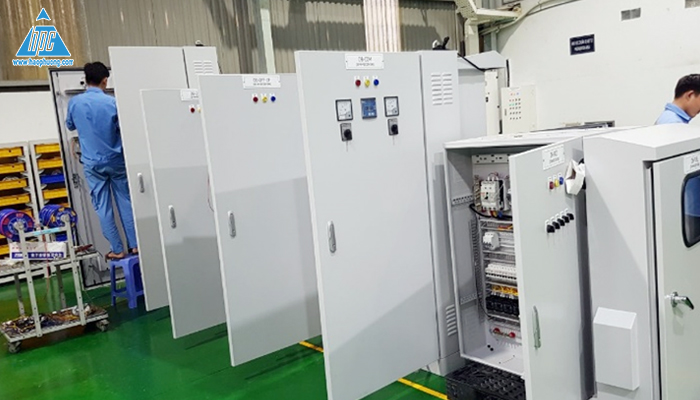 DB cabinet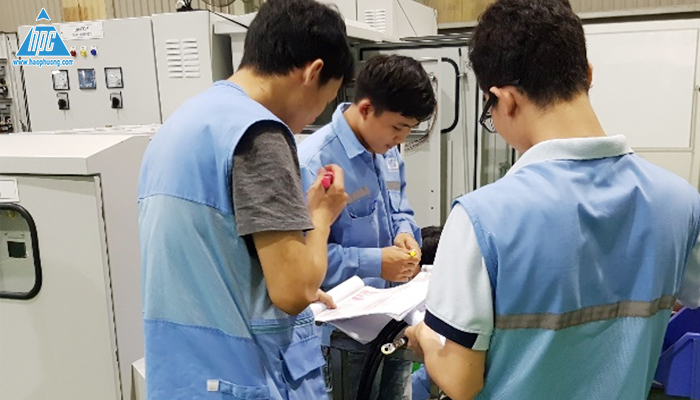 Technical staff was checking the Blueprint
For each project or work is an opportunity for Hao Phuong to perfect and improve its capacity. We are always confident to be a reliable companion of customers in the process of business development.
See more: Hao Phuong provides control panel system for Myanmar market
Hao Phuong is an importer and distributor of industrial electrical equipment of major brands in the world.  Hao Phuong is also a leading contractor of the construction and industrial integration system in Vietnam.
Call us immediately via Hotline for more information: 1800 6547
Or leave your contact information, we will contact you as soon as possible!