On September 30, October 2 and October 3, Hao Phuong Co., Ltd successfully organized the seminar
Introducing new products of Fuji Electric Japan 2014 in Phnom Penh – capital of Cambodia, Ho Chi Minh City and Hanoi – capital of Vietnam.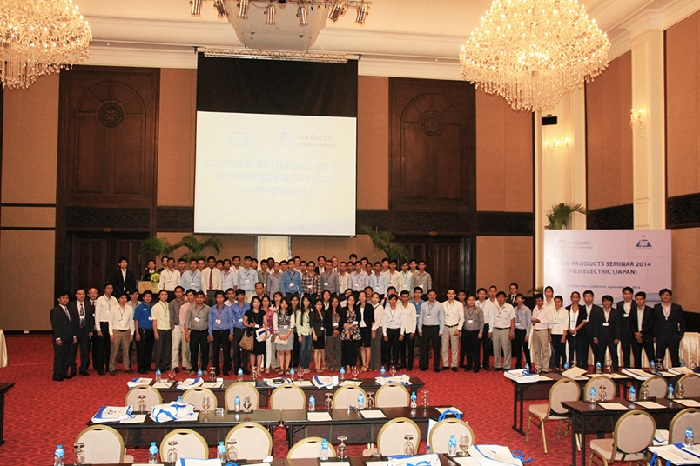 Seminar in Phnom Penh Cambodia
The seminar was attended by leading experts from Japanese Fuji Electric Corporation.
At the beginning of the seminar, Mr. Nguyen Tat Duong – Director of Hao Phuong Co., Ltd. had a general introduction about Hao Phuong's business, long-term goals and development strategy in the coming time. The main content of the seminar was to introduce new products of Fuji Electric. The new product lines of Hao Phuong being distributed in Vietnam include: ACB-BT3, MCCB BW0, Contactor FJ, Frenic-ACE, New Frenic-Mini ... These are improved product lines and add many new features to meet the needs and tastes of customers.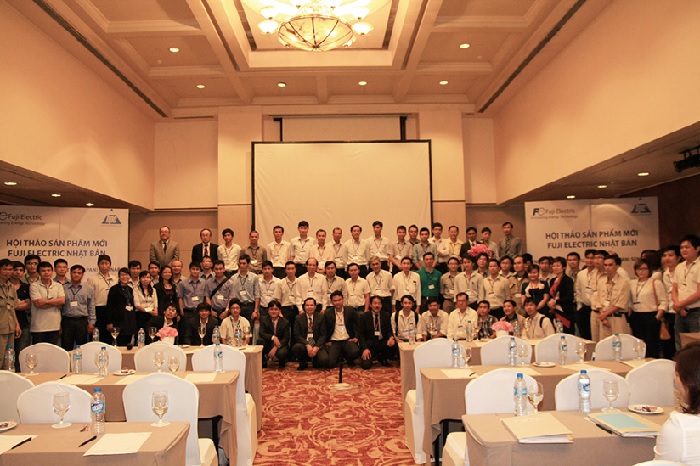 Seminar in Hochiminh city
In the general discussion, the attendees had a lively question and answer session with the experts of Hao Phuong and Fuji Electric. The issues that are most concerned are price, energy saving solutions, outstanding features of the Fuji Electric inverter products as well as the ability to expand applications in each industry in particular. By the experience accumulated in many years of production and business activities and professional support from consultants from the suppliers, Hao Phuong gave enthusiastic advice to the guests and pledged to give Customers with optimal technology solutions, advanced equipment with the smallest investment cost but the highest efficiency.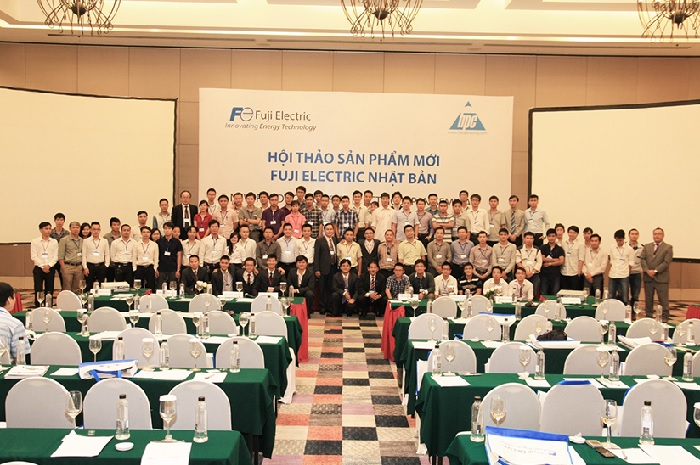 Seminar in Hanoi
The seminar ended well in the atmosphere of intimate exchange between the guests and the organizers. On behalf of the organizers, Hao Phuong Co., Ltd. would like to thank all the guests who attended the seminar and look forward to continuing to receive your attention and cooperation in the future.
Hao Phuong is currently an importer and distributor of industrial electrical equipment with major brands in the world such as IDEC, FUJI ELECTRIC, TOGI, KANSAI, NICHIFU, CIRCUTOR, HONEYWELL, TAIWAN METTERS, Bin Master. At the same time, Hao Phuong is also the leading industrial system integrator in Vietnam.