Hao Phuong successfully completed the VIMF 2018 exhibition
VIMF 2018 is officially closed with many trade and investment promotion activities for domestic and foreign units to coordinate and organize.
Among them, the outstanding is the program of connecting businesses, seminars on connection topics in production,
Industrial revolution 4.0, ILT, smart production
3D printing and design technology, industrial automation applications.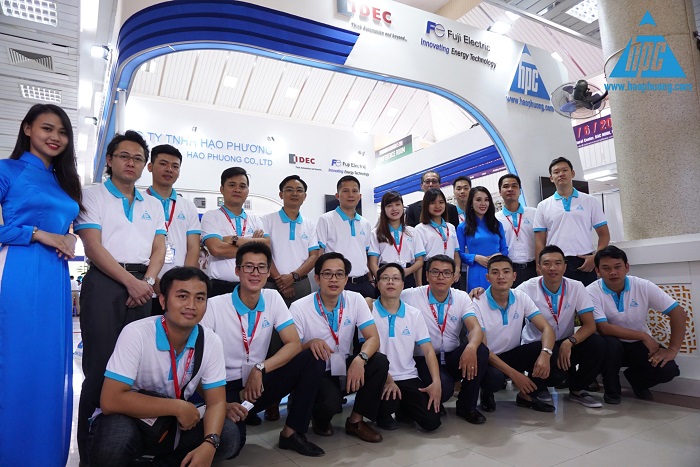 Hao Phuong's leaders and staff at the exhibition
During the 3 days, Hao Phuong and other businesses here have welcomed thousands of visitors, looking for business opportunities.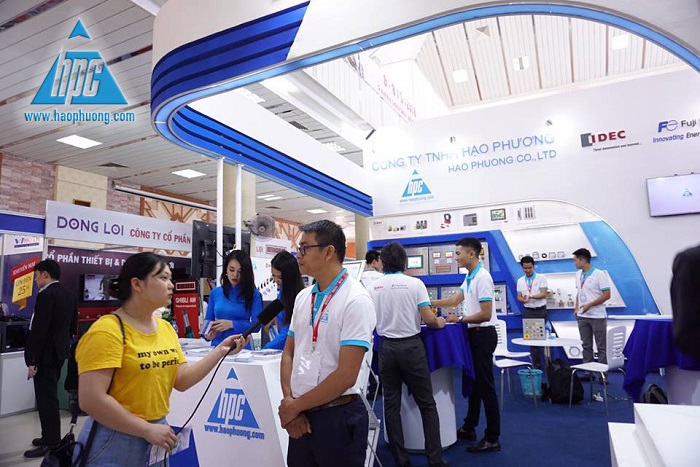 Reporter came to Hao Phuong's booth to interview
As the largest booth, Hao Phuong brings many products and advanced solutions for the industrial power industry, automation such as:
IDEC accessories (Japan), Switchgear and automatic equipment from Fuji Electric (Japan), and many other famous brands
Attract thousands of visits, learn from partners and customers at the exhibition.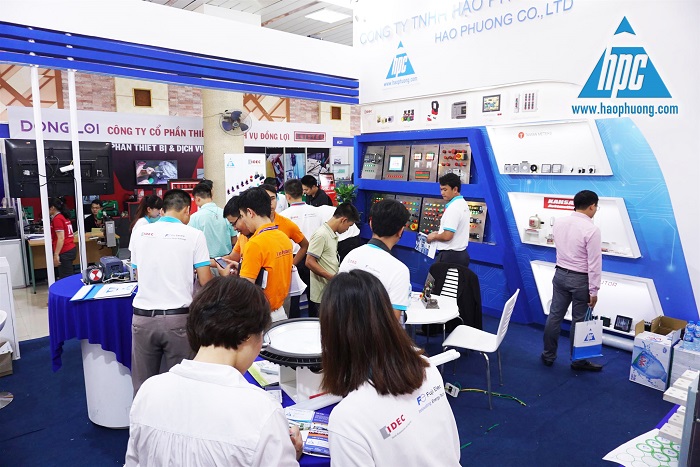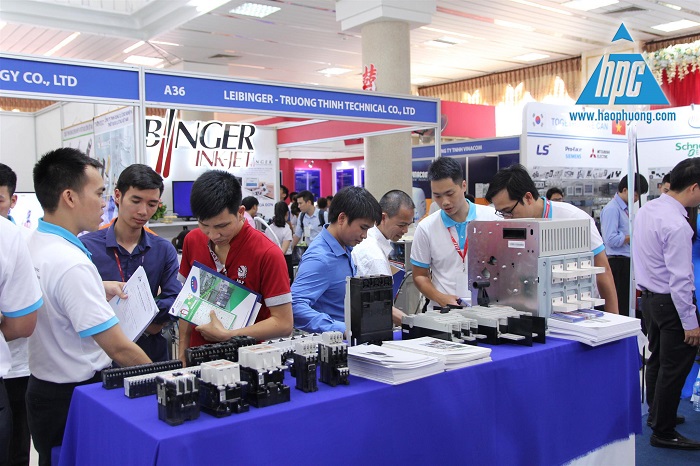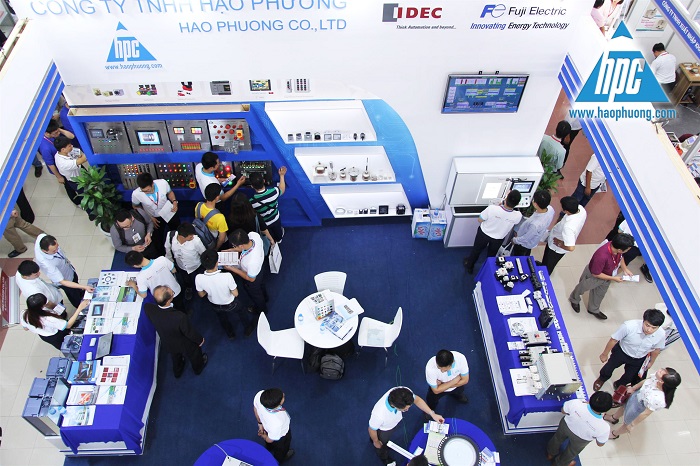 Customers come to Hao Phuong booth at the exhibition
t is considered that the distributor always pioneers in serving customers and making the right business strategies.
Hao Phuong not only affirmed a firm foothold in the long-term customers and partners … but also proved its position as a distributor, importer of electrical equipment and a leading system integrator in Vietnam.
Highlights of Hao Phuong's booth during 3 days of exhibition.
Representatives of Fuji Electric visited Hao Phuong booth at 2018 VIMF.
Hao Phuong welcomed The IDEC delegation at VIMF exhibition 2018