The 2019 VIMF exhibition has ended successfully. Let's review the highlights of Hao Phuong in this exhibition right here.
What products did Hao Phuong bring to VIMF 2019?
During 3 days of opening, the 2019 VIMF exhibition welcomed thousands of visitors. They come to the exhibition to look for business opportunities. Besides the opportunity to expand the market for their businesses.
Hao Phuong is the business with the largest booth at VIMF this year. This investment aims to bring more advanced products and solutions to customers. Among them, the outstanding robot solutions used in the industry are highlighted. These include the bag opening and closing robot, the palletizing robots and the AGV.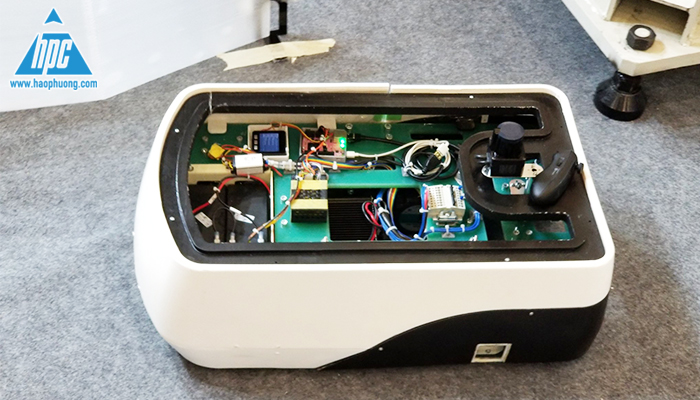 Auto-guided vehicle
In addition to robots, Hao Phuong also brought to the exhibition automatic products, accessories and equipment of world-famous brands. For example, IDEC, Fuji Electric (Japan) …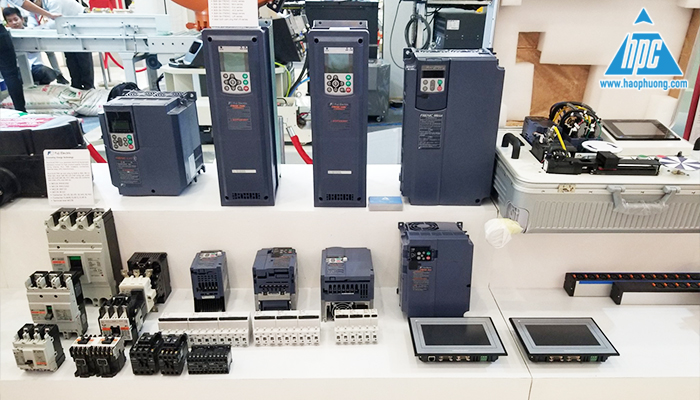 Fuji devices
The good results that Hao Phuong achieved at the 2019 VIMF.
In the 3 days of the exhibition, Hao Phuong booth has attracted hundreds of visits from partners and customers.
Besides, Hao Phuong is pleased to be represented by important partners visiting 2019 VIMF. Among them, representatives from IDEC, C.P Vietnam and Danfoss Vietnam. The interest of partners is a great motivation for Hao Phuong to continue to try harder.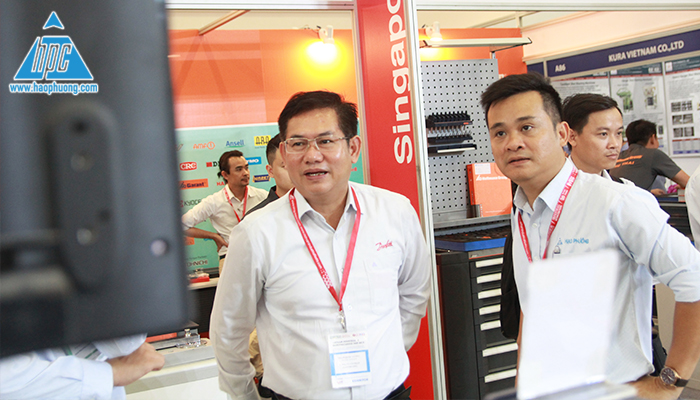 The representative of Danfoss visited Hao Phuong booth
Hao Phuong is a distributor who always focuses on providing quality products to customers. The service attitude of the company's staff is also highly appreciated by customers. Through our relentless efforts, we have affirmed our reputation for customers and partners over the years. At the same time, becoming a leading distributor and integrator of electrical equipment in Vietnam.
Hao Phuong sincerely thanks our customers and partners for their interest in the company's booth at the exhibition. See you and partners at the 2020 VIMF.