Hao Phuong exported the last batch of electrical cabinets to the Nidec Sankyo F project in High Tech Park, District 9, Ho Chi Minh City
As well as the works that have been successfully completed before, Hao Phuong always strives in the construction stages to complete the project on schedule.
As a distributor of industrial electrical products and automation of companies: Fuji Electric, Idec, Kansai, Takigen, Nichifu, Circutor … and also a leading industrial automation system integrator in Vietnam, Hao Phuong is always trusted and chosen by customers when they need to build electric cabinets and boards.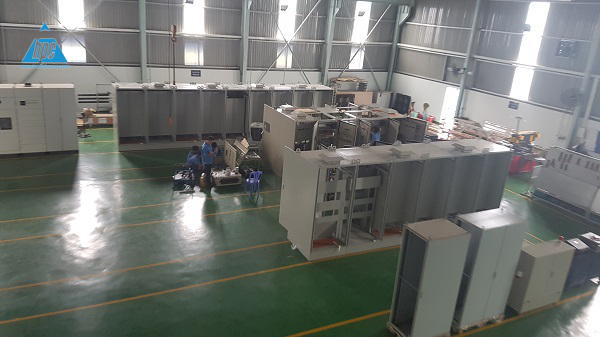 Construction and inspection stages of electrical cabinets are always carefully and seriously performed by employees
56 electric cabinets handed over this time are also the last batch of Hao Phuong export for Nidec Sankyo F project. Specifically, low voltage cabinets include 4 MSB cabinets (3 cabinets 3200A + 1 cabinet 2500A) and 52 cabinets DB & MCC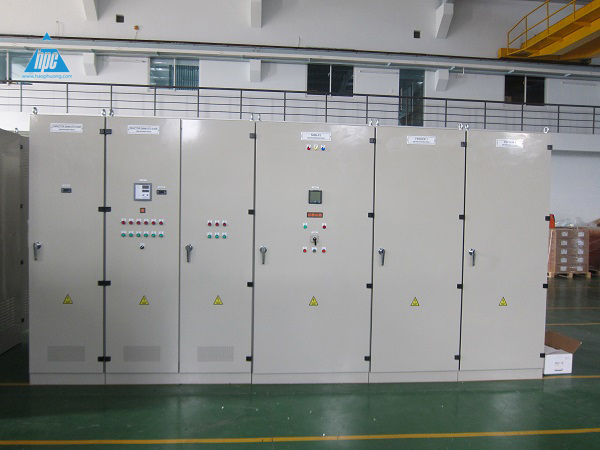 The total number of Hao Phuong cabinets for this Nidec Sankyo F project is 56 cabinets
The number of cabinets this time was exported under the contract signed between Hao Phuong and Vietnam Kinden Company. This is the familiar and important partner of Hao Phuong, before that the two sides have cooperated for many other big projects.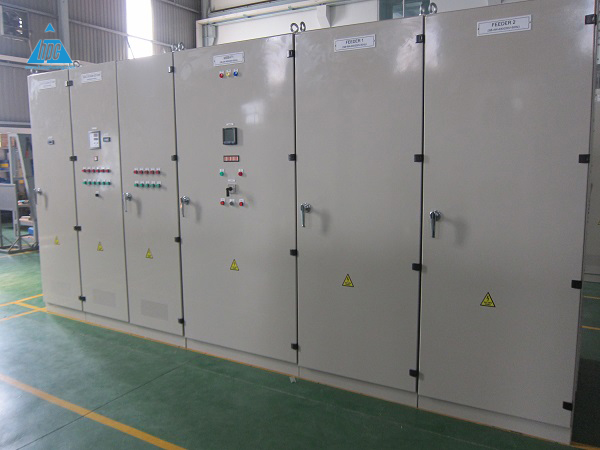 Always striving to complete the project on schedule for partners
Thanks to the young, dynamic and enthusiastic staff in the work, always committed to providing quality products and services and advanced solutions, Hao Phuong constantly affirmed the brand and expanded the industrial market – automation at home and abroad.