The representative of the academy, Mr. Bun Phearin sent a letter of Appreciation
Looking forward to the friendly cooperation between NPIC Academy and Hao Phuong Co., Ltd. will be continued for a long time.
Recently, Hao Phuong was honored to receive the letter of Appreciation from the Polytechnic Institute of Cambodia (NPIC). In the letter, the academy's leadership expressed gratitude and respect for Mr. Nguyen Tat Duong, as well as the whole Hao Phuong and foreign companies for their contributions to the overall development of the academy.
Previously, Hao Phuong and Fuji Electric Group sponsored several of equipment for NPIC. (150 sets of training KIT, 50 PLC and genuine Fuji Electric equipment). The facilities make the teaching at the school more effective; bring the knowledge and skills needed for students.
Through this event, the representative of the academy, Mr. Bun Phearin, expected NPIC Academy and Hao Phuong Co., Ltd. to have more long-term friendly cooperation.
Hao Phuong hopes that the support of Hao Phuong will help students more easily in accessing the most intuitive equipment. Thereby, students can meet recruitment needs after graduation.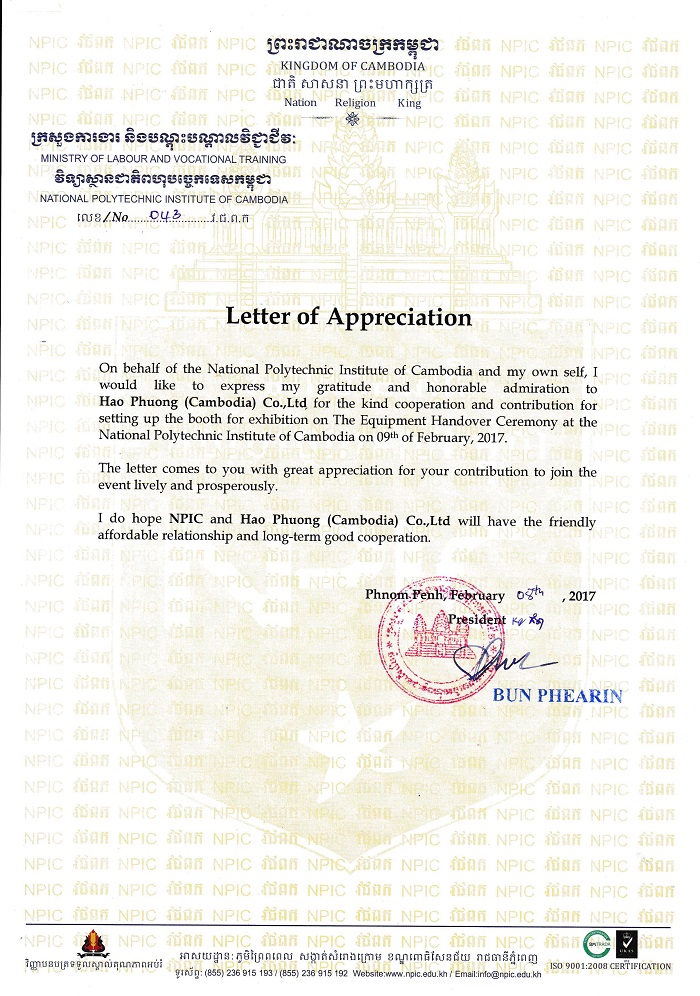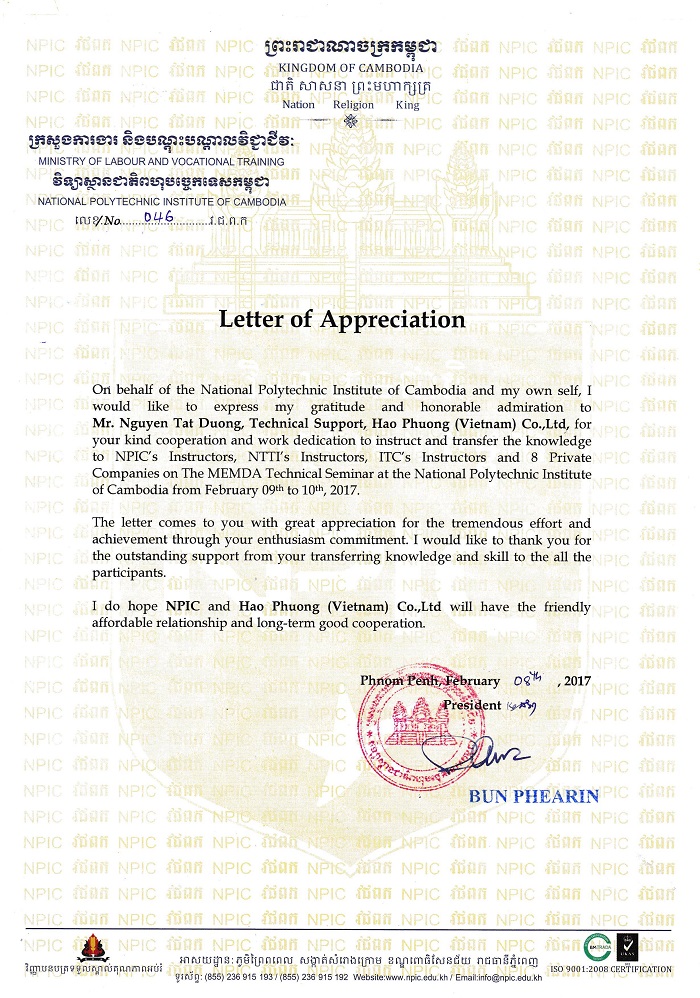 Hao Phuong always wants to help and support electricity students at home and abroad to contact with the latest equipment and technology to improve knowledge and skills. Contribute to building a strong industrial power industry in the future.
See more information about Hao Phuong supporting equipment for schools.
Seminar of industrial electrical equipment 2014 at HCMC University of Industry
Cambodia National Polytechnic Institute (NPIC) is the largest academy in the capital Phnom Penh. A place to train thousands of future technicians and engineers for industries.