Myanmar market
Since 2015, Myanmar's economy has grown at a rate of 7% per year (compared to 5.6% in 2011).

The country is transferring itself, opportunities open to many international businesses, including Vietnam.

Currently, Myanmar has 29 old industrial parks, mostly concentrated around Yangon area.

Because the transport infrastructure here is more developed, including international airport, Yangon seaport area and Myanmar Thilawa international port.
Overview of power supply project
In the last September of 2018, Hao Phuong has implemented a project of more than 150 electric cabinets supplying power to Myanmar Yangon City Apartment building.
The building is located at New University Avenue Road – This is the first project to be exported to Myanmar.
The cabinets of the project (including cabinets MSB, DB, apartment cabinets, …) drawings are designed on Eplan software and assembled based on standards of electrical cabinets JIS, IEC 61439 (International Electrotechnical Commission).
The standards ensure the quality and the level of essential safety required by customers.
The provisions of IEC 61439 standards
 Durability of materials and equipment parts
+ Corrosion resistance, properties of insulation materials.
+ Stable temperature, resistance of insulation materials at normal temperature.
+ Resistance of insulation in abnormal conditions and when burning due to the effect inside the device.
+ Resistance to ultraviolet rays, mechanical impact, lifting, manufacturing ….
Protection level of cabinet.
Minimum distance between objects and components carrying electricity in the cabinet.
Combination of switching devices and device components.
Impact due to external assembly
Connection to external conductors.
Voltage frequency
Electrical impulses
Limits of temperature rise in panel cabinets
Endurance of short-circuit current
Mechanical operation of the control panels

The project helped the building's electrical system operate efficiently and economically.

Understand the importance of the project. Hao Phuong is always strict not only in the process of preparing materials, equipment and assembly.

But also when completed, the product quality inspection process will be carried out before being released.
The testing process before shipment must meet 7 strict steps.
Currently, the project has completed 85%, it is expected that by the end of May, 2019, the project will be completed and transfered to customers.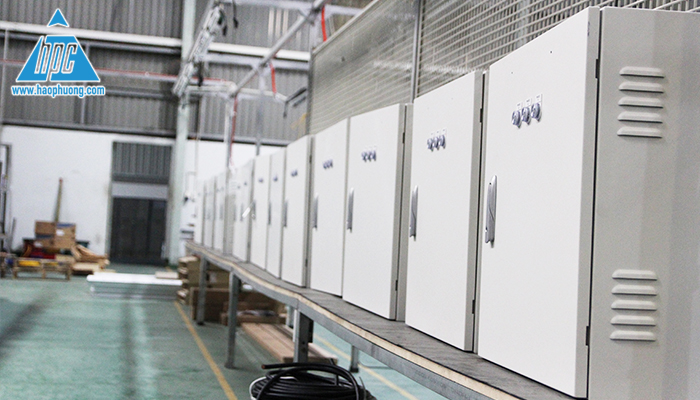 Although the temperature in the past few days is very high, sometimes reaching the threshold of 43 degrees Celsius, the heat hinders many of the productivity of the technical staff.
With a sense of responsibility and determination to complete the project well, Hao Phuong is committed to bringing the prestige in each product.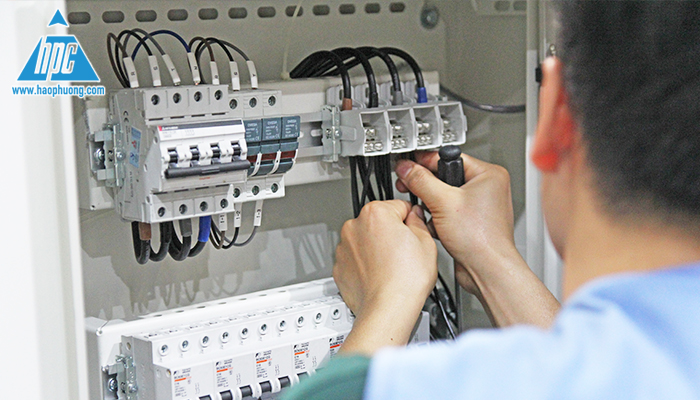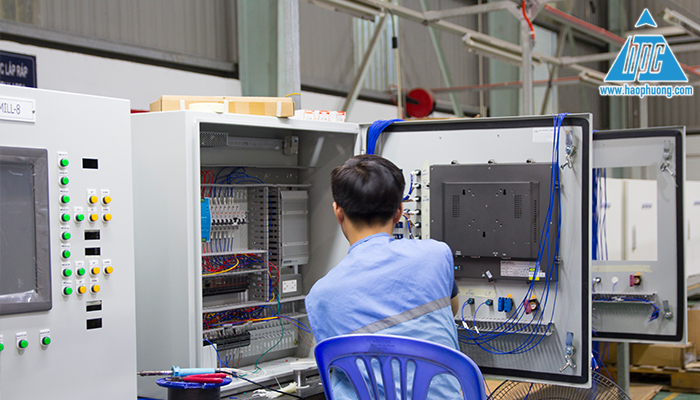 Technicians rush to complete the remaining number of cabinets to keep up with the schedule of delivery to customers.