It is expected that on October 31, 2018, Hao Phuong will hand over 120 demo sets to Cambodia Polytechnic University.
Cambodia Polytechnic University.
Cambodia Polytechnic University is another name of Cambodia National Polytechnic Institute (NPIC) which is one of the largest universities in Cambodia. The school is invested with modern facilities and equipment to ensure the quality of teaching, learning and training in the direction of application for thousands of students.
Hao Phuong cooperated with JICA to sponsor 120 demo sets
JICA and Hao Phuong jointly sponsored a practical demo set for Cambodia Polytechnic University. Wishing students to use proficient electrical equipment of Fuji Electric and equip students with practical application knowledge of the product.
JICA supports equipment costs while Hao Phuong supports construction, installation and transportation of Demo sets including 50 programmable controllers (PLC), 50 demo sets and 20 demo sets for pneumatic machines.
Previously Hao Phuong and Fuji Electric supported equipment for Cambodia Polytechnic Institute (NPIC) to help students of engineering to improve their knowledge to meet recruitment needs after graduation. The equipment provided by Hao Phuong has been highly appreciated and received a lot of compliments from the school.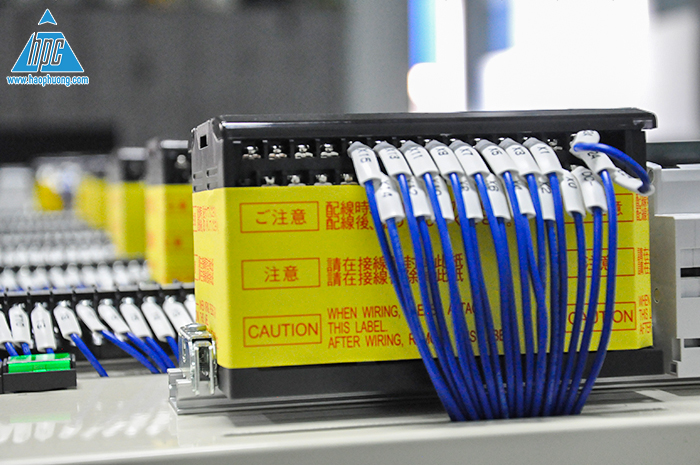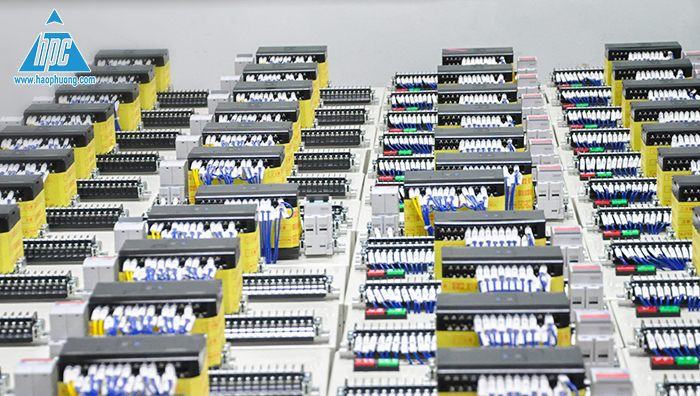 Programmable controller PLC demo set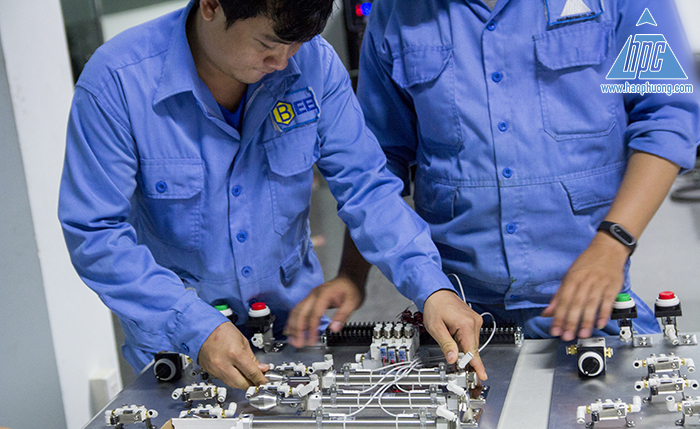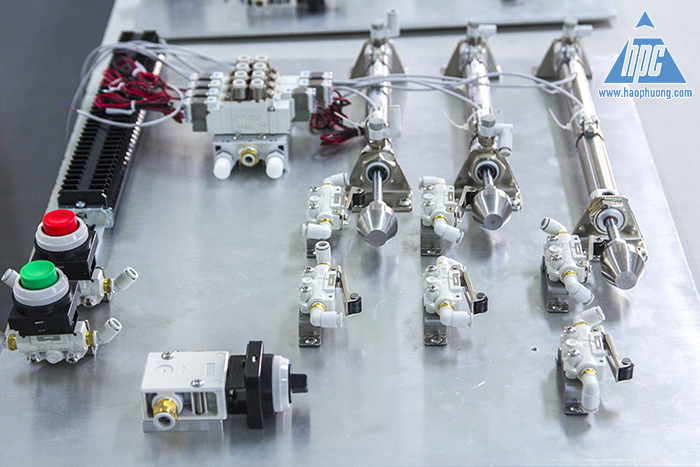 Demo kit for air compressors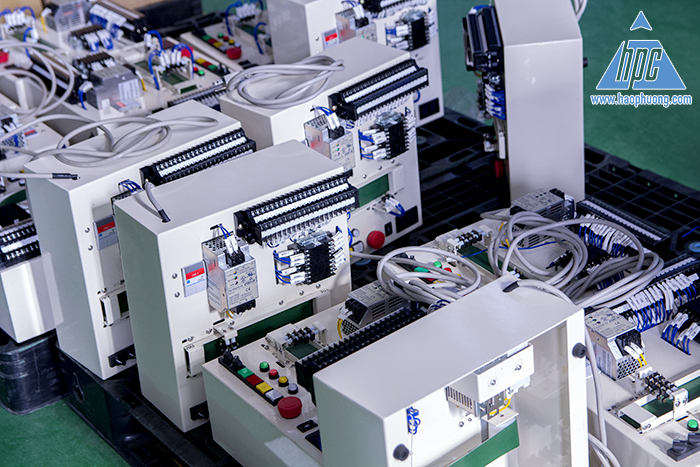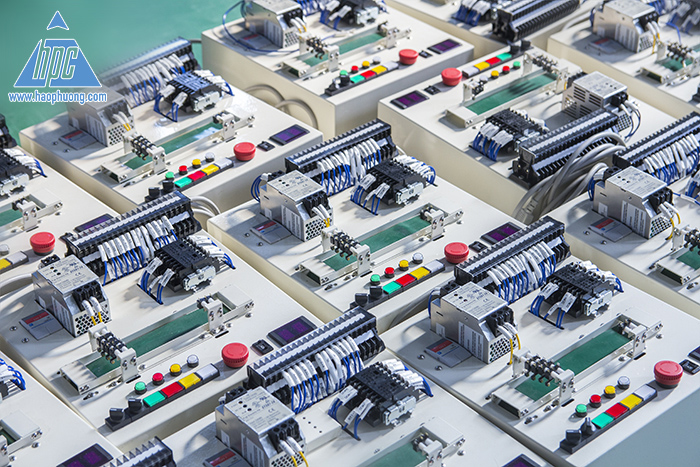 Demo set for conveyor belts
Hao Phuong is willing to support the supply of equipment to improve the quality of teaching and skills training for students at domestic and foreign universities. This is essential for students, giving students the opportunity to study, practice and access equipment used in businesses. Thereby students get the best luggage after graduation and work at companies.