Industrial University of Hochiminh city in collaboration with Thanh Nien Job Service Center will organize the 2019 Recruitment Festival. The event will take place on May 10, 2019. This year Hao Phuong will also participate in this event.
The purpose of Hao Phuong when participating in the Job Fair this time
Like last year, Hao Phuong came to this Recruitment Festival with the desire to find a source of young, dynamic and high-quality workers to supplement the company's staff.
This is also a good opportunity for students who are about to graduate to find jobs suitable to their own abilities. You will also have the opportunity to have an overview of the professional working environment. Which is typical in Hao Phuong.
Many opportunities for students to come to Hao Phuong
When coming to Hao Phuong's recruitment desk at this year's Career Day, students will be interviewed directly by the company's recruitment department. We will answer your questions and guide you to complete your application when applying.
This is also an opportunity for students to gather more experience when contacting other employers. At the same time, learn more knowledge related to the industry which you are aiming for. Thereby helping you have a clear orientation for your future career.
The time and venue of the 2019 Recruitment Festival
Time: from 8:00 – 14:00 on May 10, 2019 (Friday)
Venue: Industrial University of HCMC, 12 Nguyen Van Bao, Ward 4, Go Vap District, Ho Chi Minh City
Table of recruitment booths: are arranged scattered around the school campus. In order to create opportunities for students to access the vacancies smoothly.
Positions that Hao Phuong is recruiting at the Recruitment Festival
Hao Phuong hopes to find potential candidates for the following job positions:
Logistic employees
IT – software employees
After sale service employees
Mechanical designer
Layout Designer
Electrical equipment sales staff
Control Designer
Quality inspector
Connection worker
Installation worker
Busbar outsourcing worker
Customer care employees
Sales representative employees
Technical support and warranty employees
Promotional staff
Graphic designer
Video processing staff
Anyone who wants to find a job just contacts the recruitment desk directly at the Ho Chi Minh City University of Industry or you can send your profile to the email:: hr@haophuong.com. Hao Phuong is very pleased to welcome the students on May 10.
Remuneration policies for working at Hao Phuong
being participated in social insurance, health insurance and unemployment insurance according to the regime of the state.
being rewarded according to KPI.
being participated in free career skills training courses.
Annual tourism.
Other subsidy policies according to the company's regulations.
Some pictures of the company's activities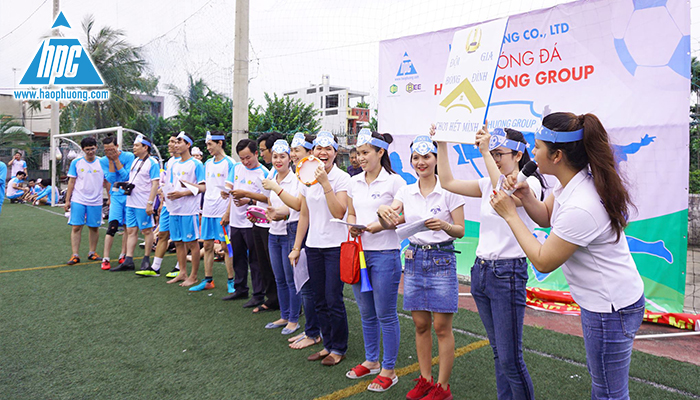 Annual Football League of HPC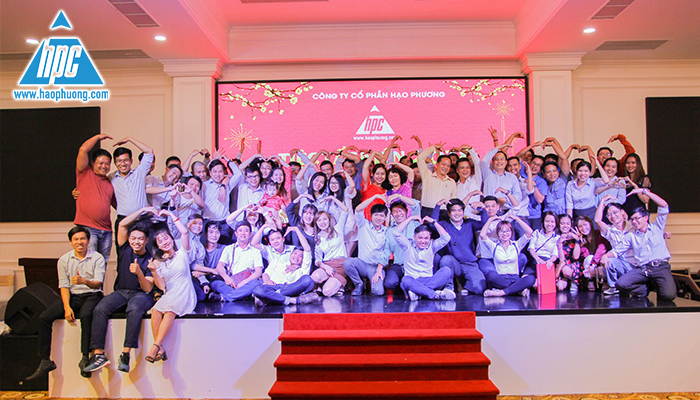 Year-end party of HPC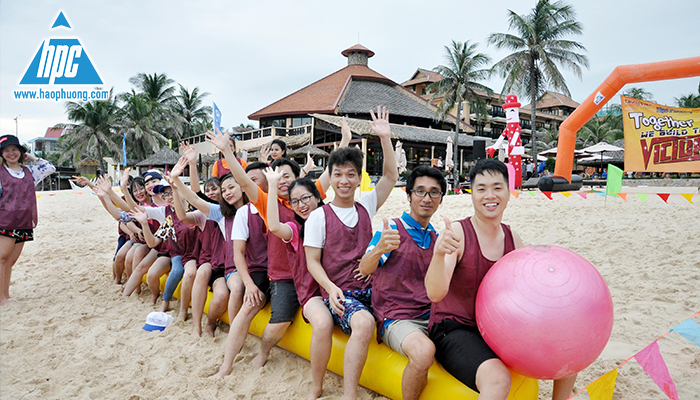 Annual vacation for all the employees of HPC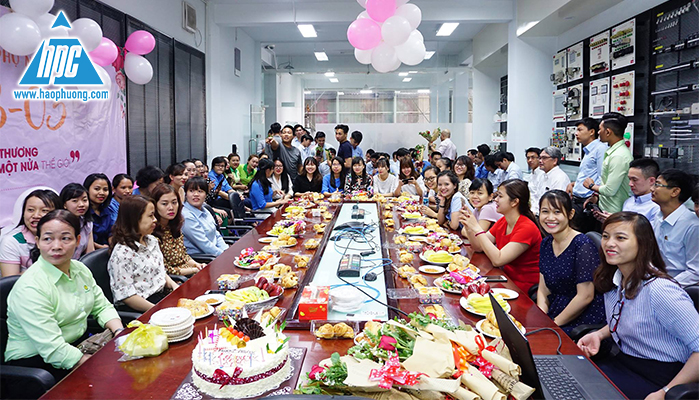 Birthday party every month for employees
Hao Phuong, think together!