On March 4, 2016, Hao Phuong was honored to receive a certificate of merit for being a distributor with the fastest growth rate in 2015 in all of Fuji Electric's distribution system for switching products.
The conference took place in Hong Kong, with the presence of Fuji Electric Group and all other distributors in the system worldwide.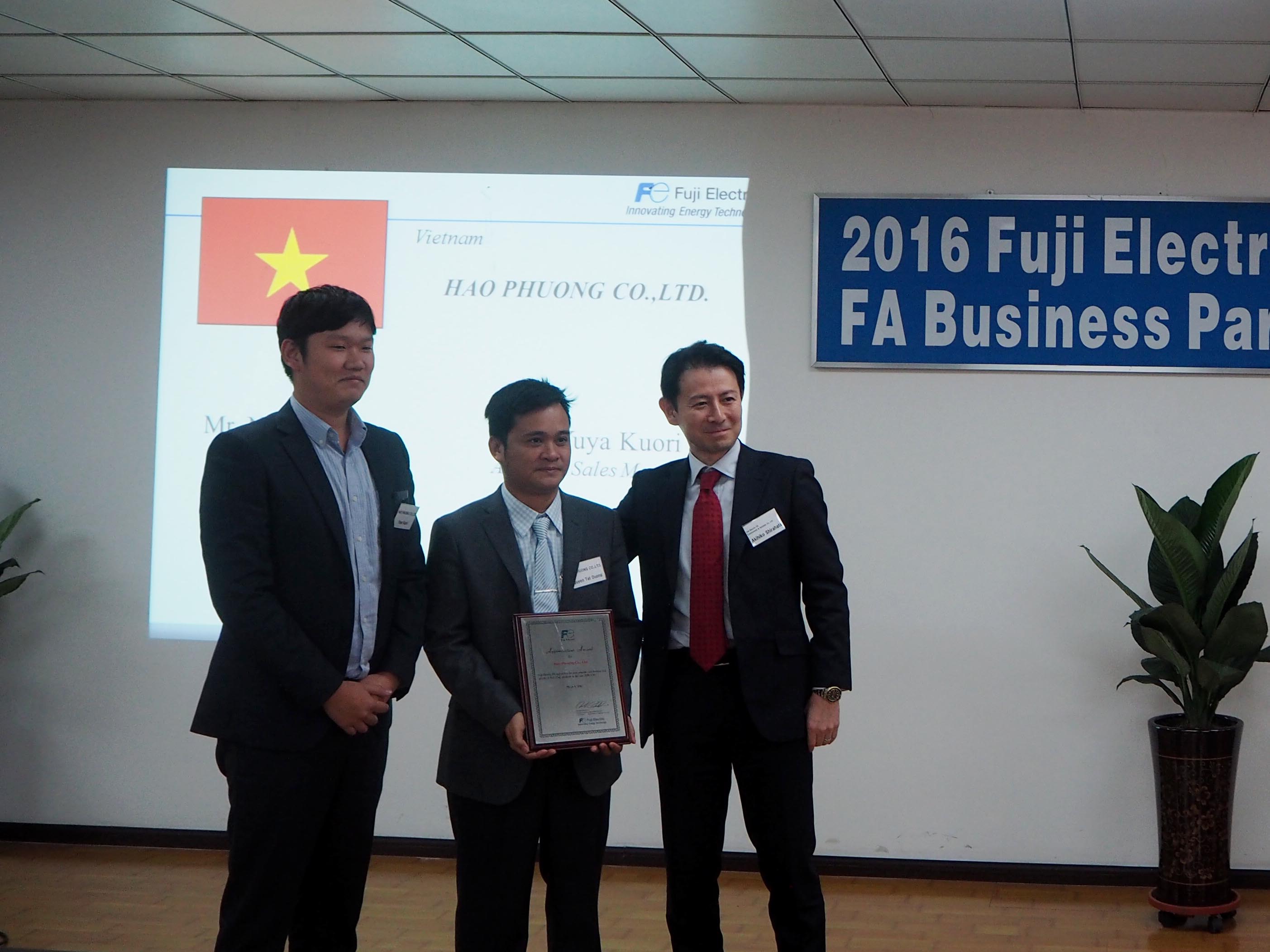 Mr. Angelo Shirahata – Vice President of Fuji Electric Global (right) gave the certificate: "Distributor has the fastest growth rate" for Mr. Nguyen Tat Duong – Managing Director of Hao Phuong Co., Ltd.
To achieve that achievement, Hao Phuong has been operating and developing constantly in the past year. Many business and customer care strategies are proposed in the best way. With a young and experienced staff, Hao Phuong has always brought quality and reliable products and services to customers.
2016 is the year when Hao Phuong will have many changes when changing the new face and new office. It is the motivation for Hao Phuong's staff to continue to maintain the quality of service that promotes Hao Phuong's growth and growth in the future.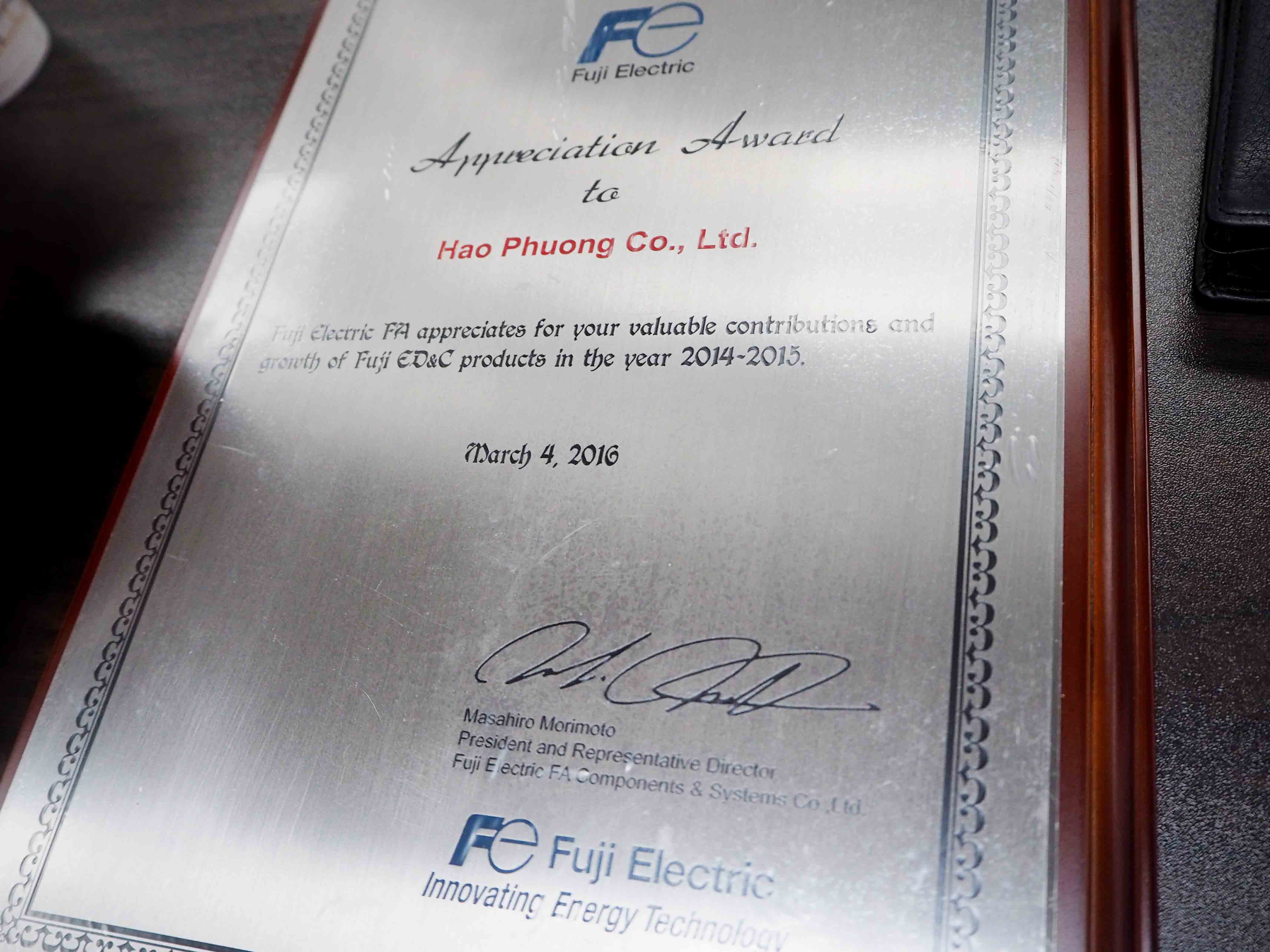 Merit recognized Hao Phuong as the fastest growing distributor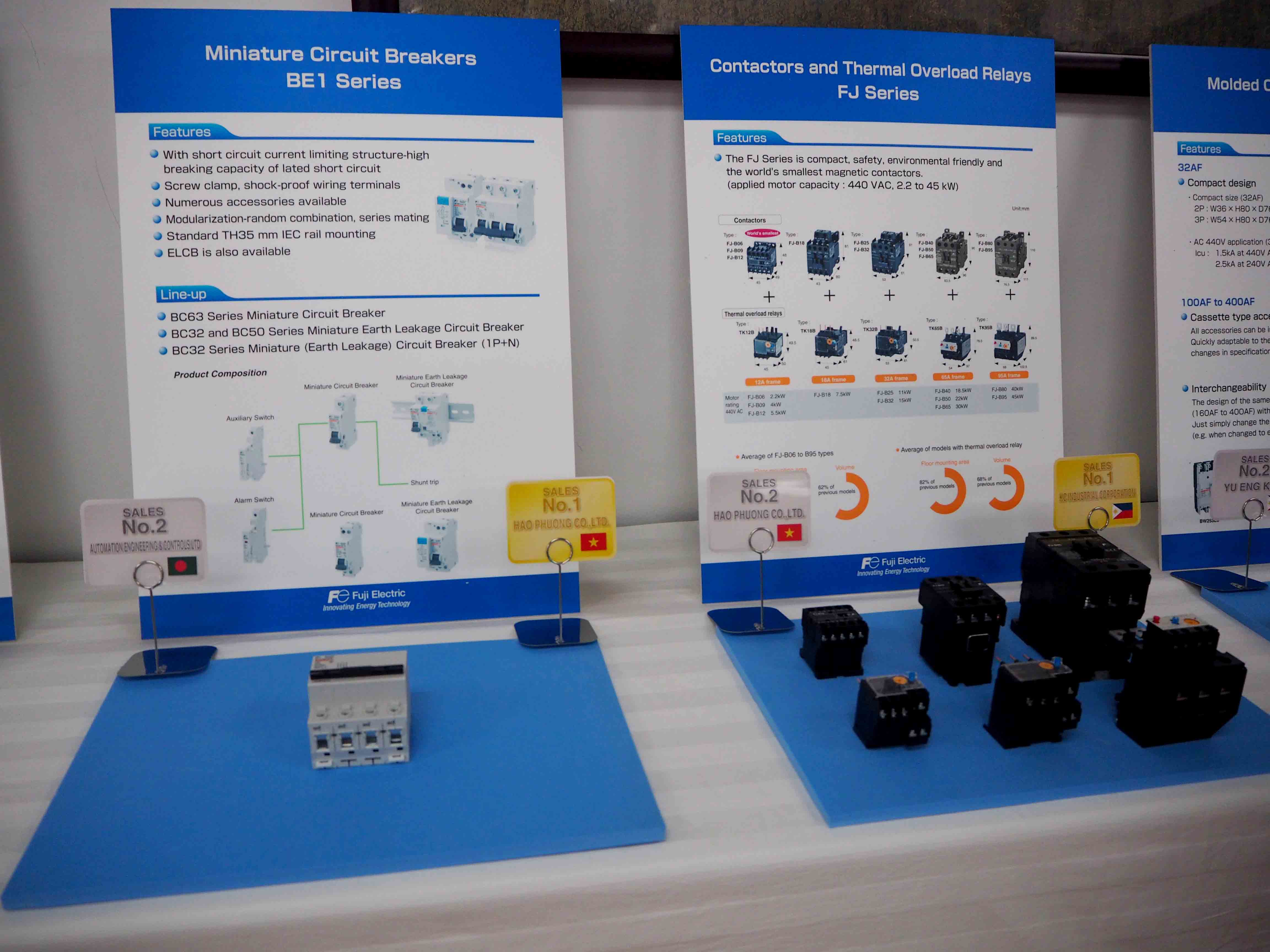 Sales No.1 is MCB and Sales No.2 are contactor, relay thermostat.