In the atmosphere of the farewell of 2018 with many successes and to welcome the new year, on January 29, 2019, Hao Phuong held a year-end party at the Southern Lobby of Phuong Nam Resort. The party took place with the full attendance of all leaders and staff and guests.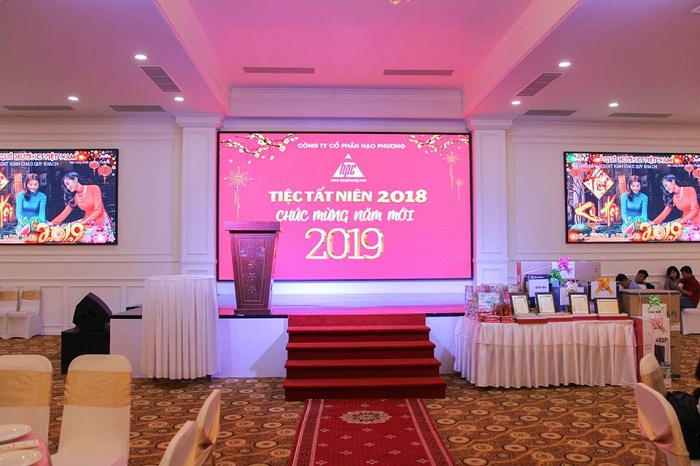 The year-end party of 2018 is held at the Phương Nam Lobby
The party is not simply an opportunity for us to sit down and have a year-end meal, but this is also an opportunity for us to express our gratitude to the company's board of directors – talented rowers. And to honor the excellent collectives and individuals who have contributed to the development of the company. At the same time, the company's board of directors also shared the development directions in the coming year.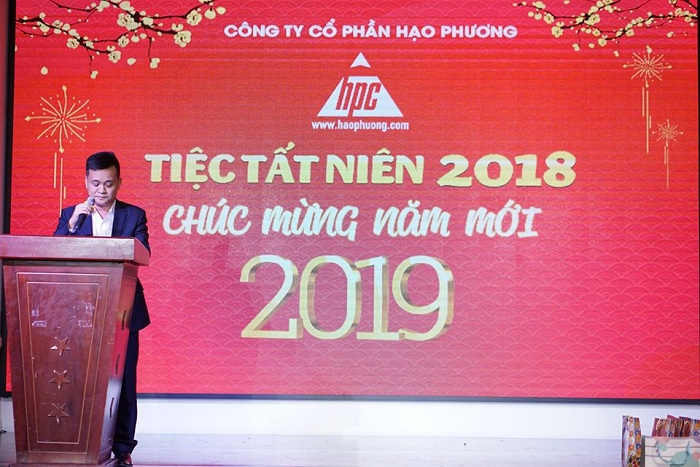 Mr. Nguyen Tat Duong, Chairman of the Board of Directors gave a summary statement of the company's performance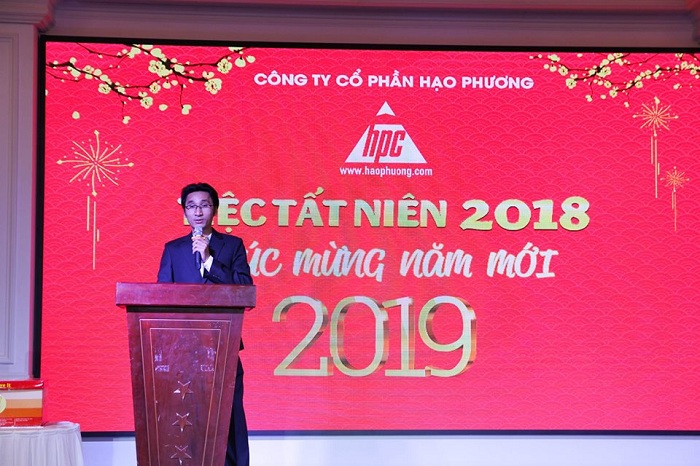 Mr. Thang – Deputy general manager of the executive division spoke at the party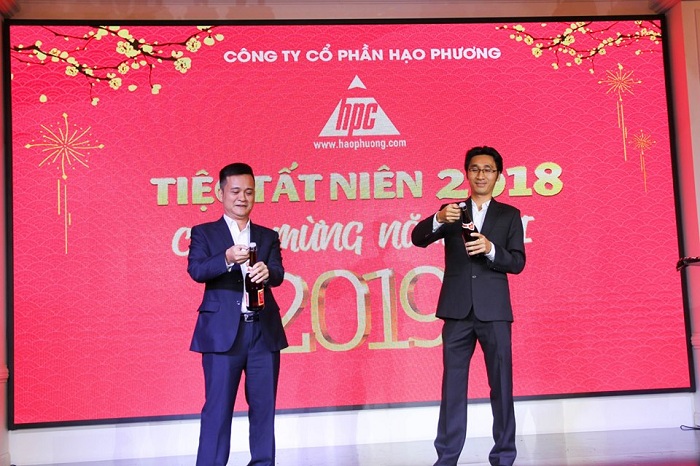 The company leadership opened champagne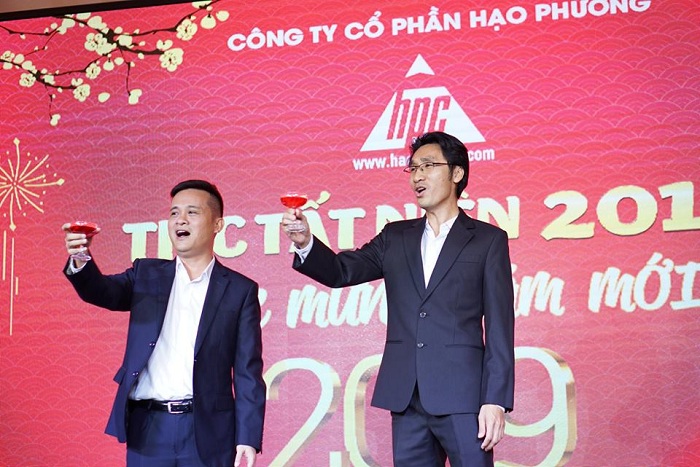 … cheer!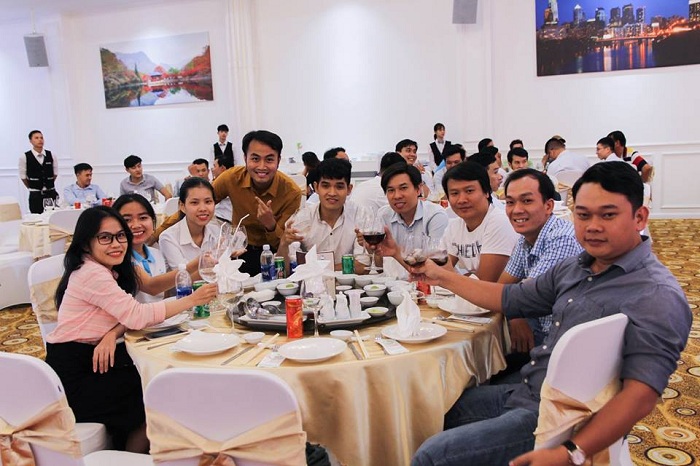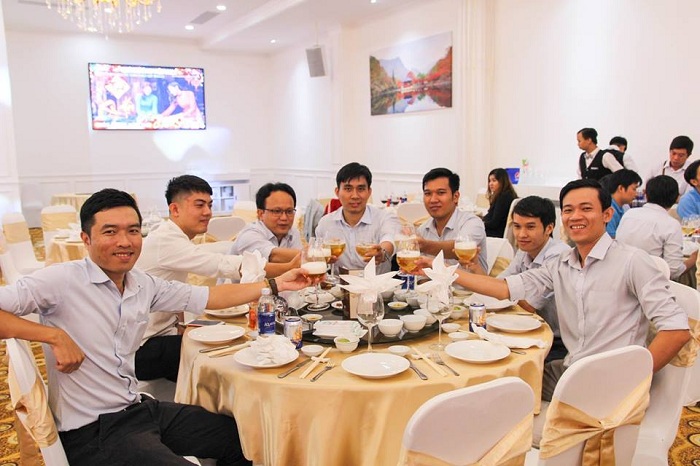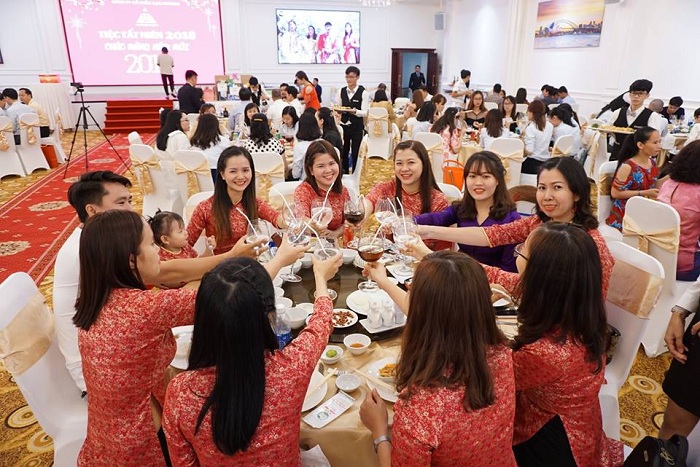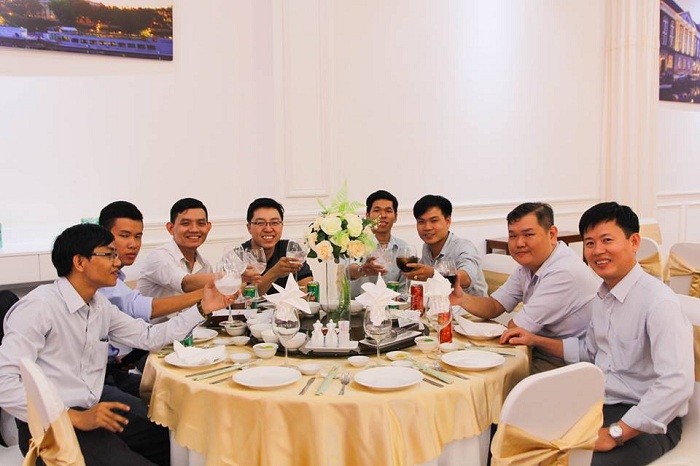 Honor the excellent departments
These are the best examples for a serious working spirit, for the bravery to overcome all difficulties and obstacles to contribute to the success of the company today.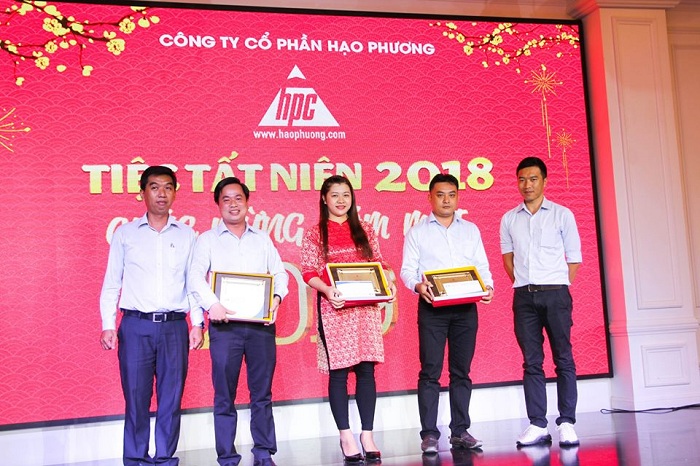 Representative: Project Dept., CS Dept., warehouse, and delivery room.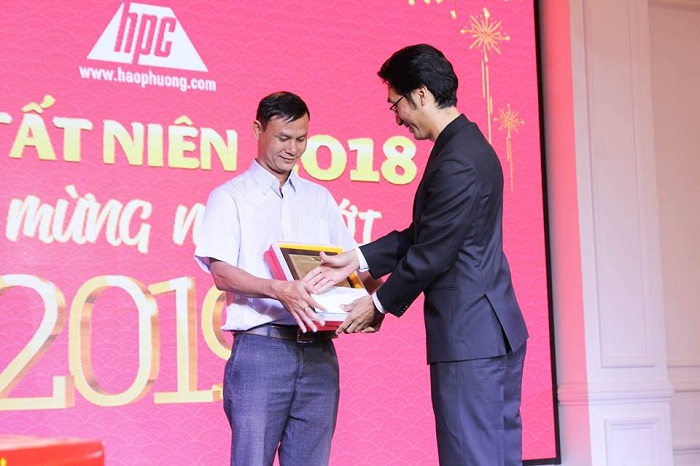 The representative of the supply department was receiving the reward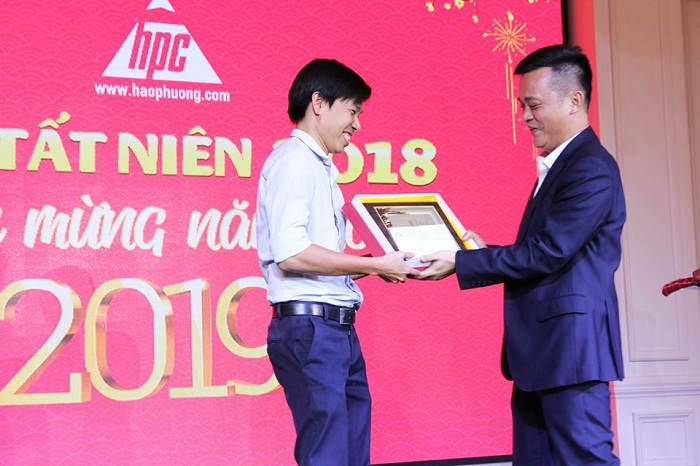 Marketing Dept. representative received the reward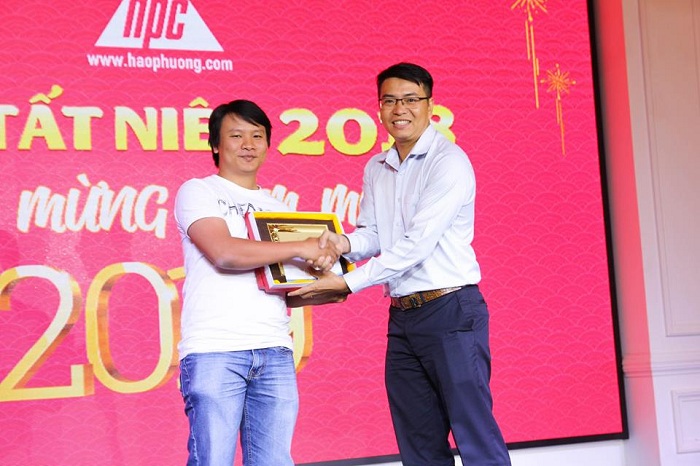 Aster representative received the reward
Special Performances
Many special music performances are performed by company employees such as soloists, singers, fashion shows with self-designed costumes. Alternating games contribute to the atmosphere of the party more exciting.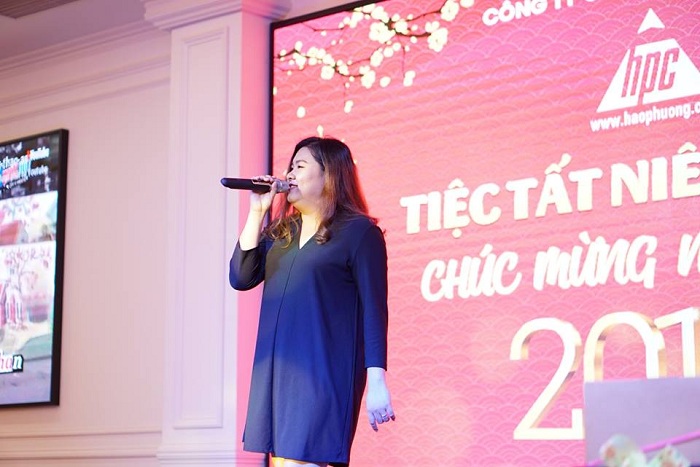 Solo Singing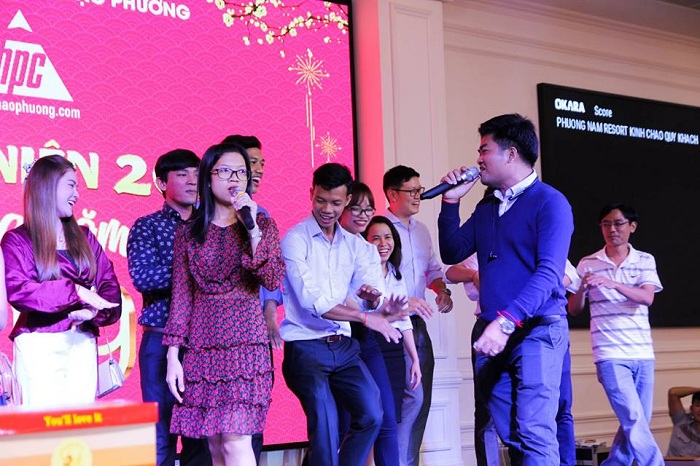 Representatives of the Cambodian branch also contributed with the duet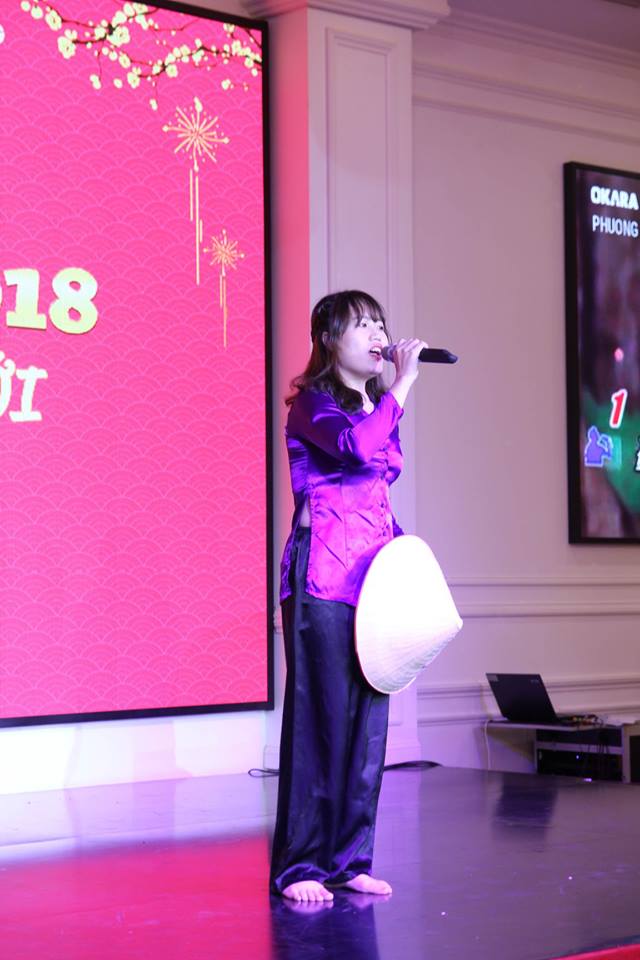 The repertoire of singles contest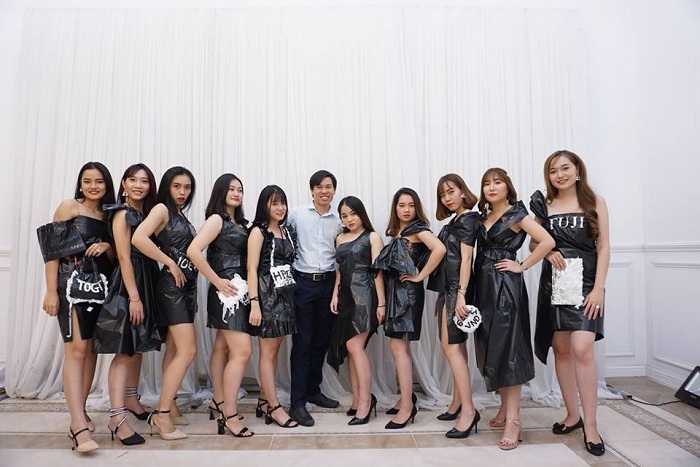 The best performance fashion show in the competition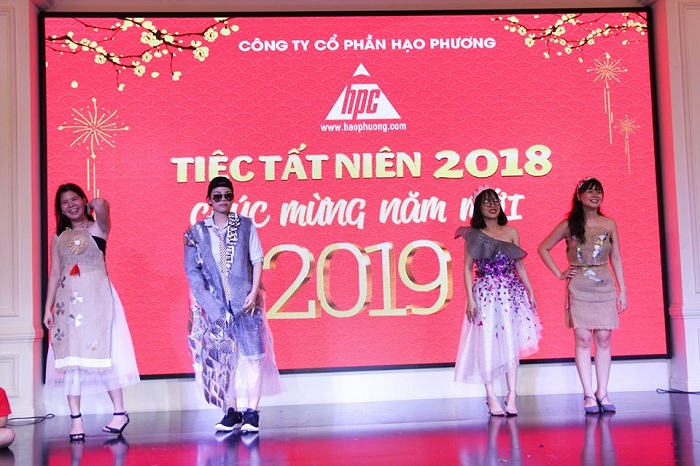 ….And another fashion performance received many compliments from the judges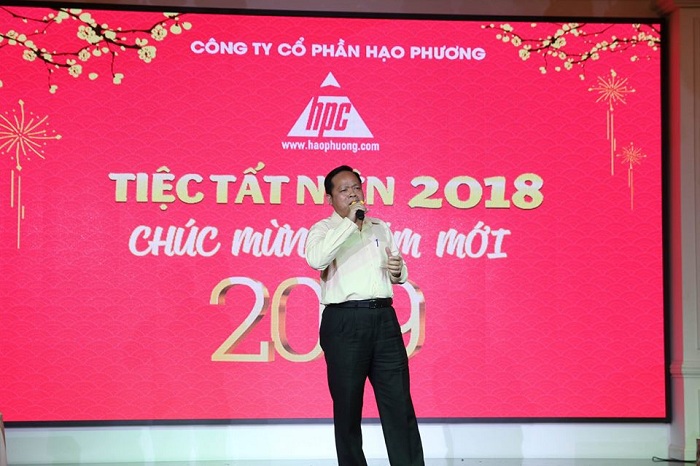 Solo performance by attending customers performed
Lucky draw
Interwoven among cultural performances, the lucky draw program in the atmosphere is extremely nervous when each person is called by name. Many attractive gifts have been given to lucky individuals.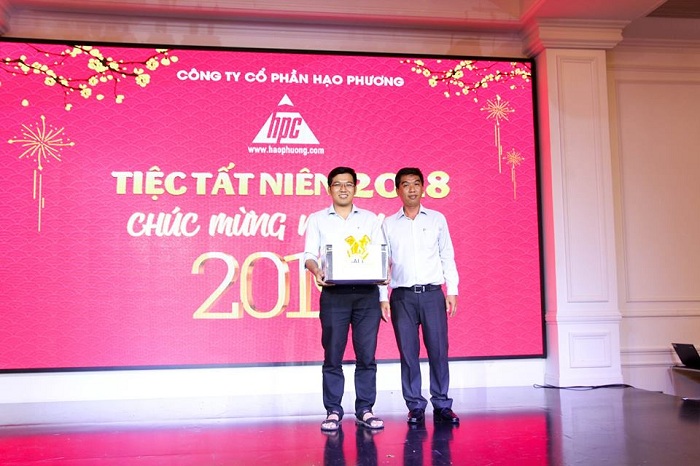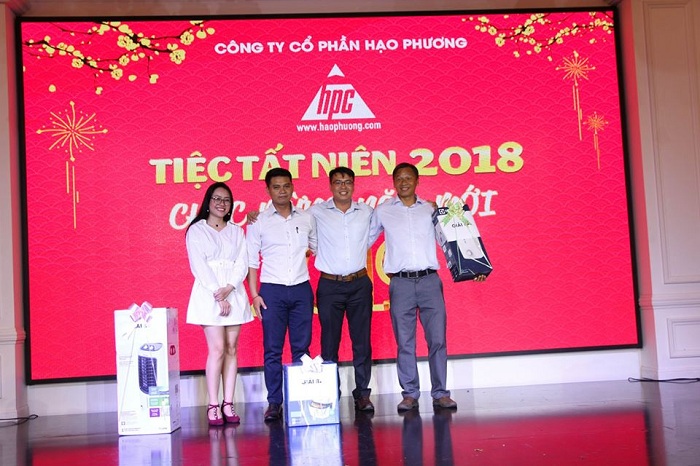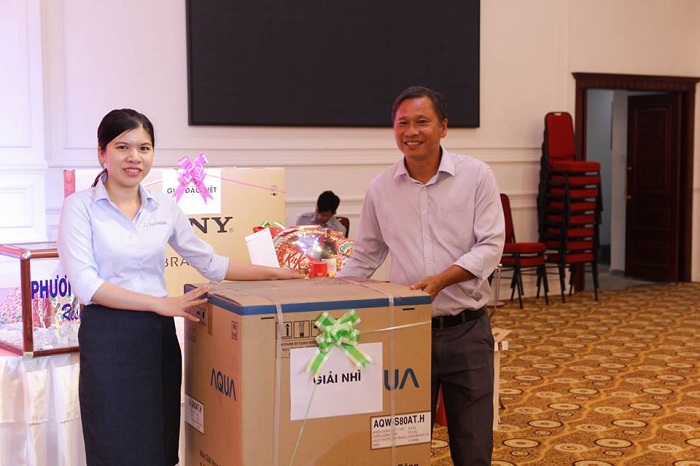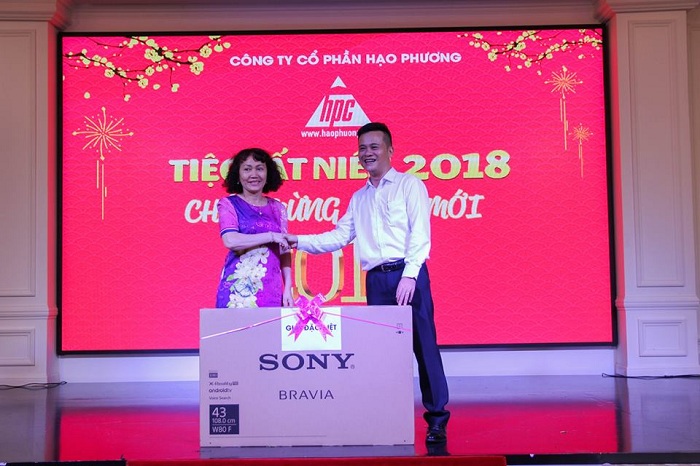 Some interesting pictures of the party: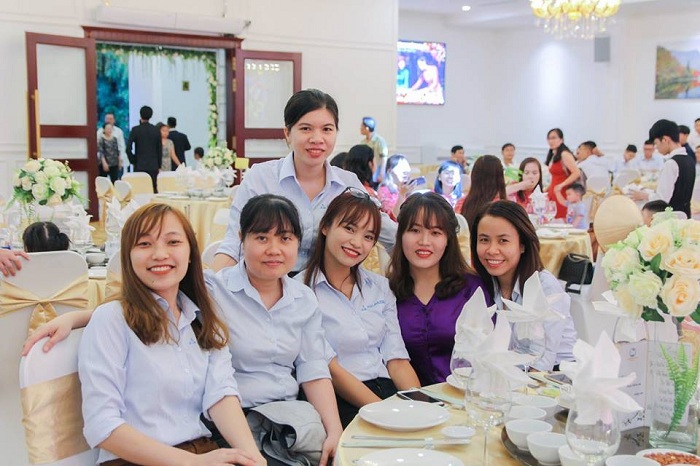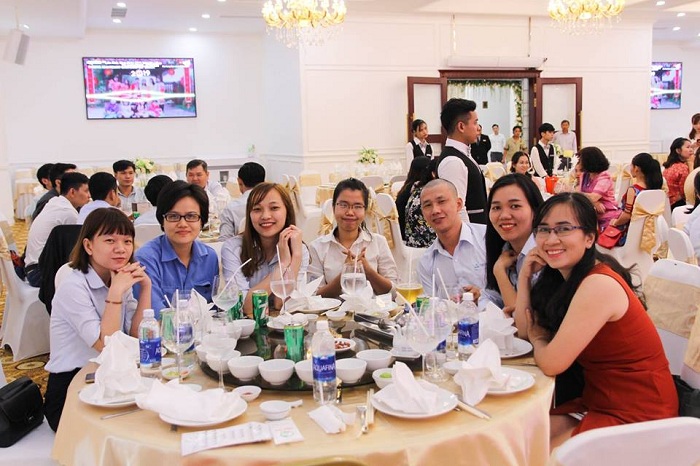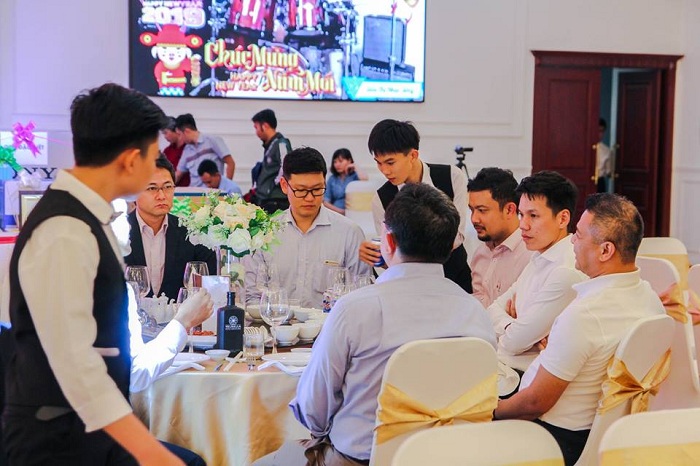 Customers and partners attend the year-end party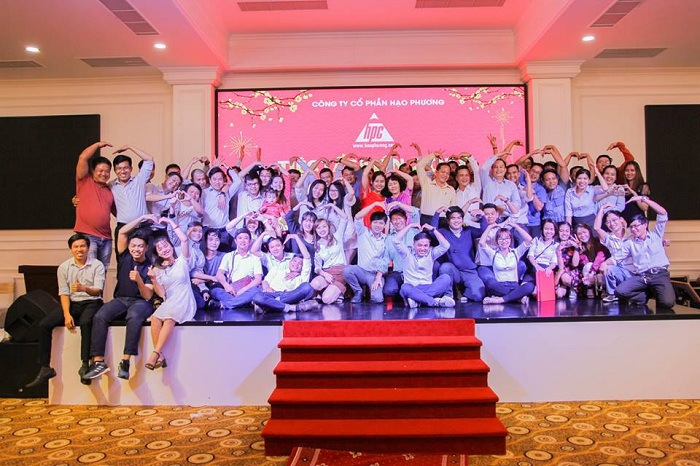 The night of the 2018 Year End Party ended in the warmth and fulfillment of the friendship of Hao Phuong collective. Certainly, the members cannot forget the beautiful memories at the party. People continue to infusing each other with the fire of enthusiasm with the spirit of solidarity and co-workers friendship to conquer more great successes in the coming year so that 2019 will continue to be a brilliant year!
Hao Phuong Company officially took a Tet holiday from Friday 1 February 2019 until Sunday, February 10, 2019, and get back to work on Monday, February 11, 2019.
See details of Tet holiday: Hao Phuong announces the Lunar New Year 2019 Holiday
Wishing customers, partners a Tet Holiday season of peace, happiness and more success.