On June 8, 2019, the Hao Phuong project department organized a program to introduces the 4.0 solution package.
Participants
Solutions packages including electrical cabinets and robotic systems are introduced to all employees of CS, Marketing and sales departments.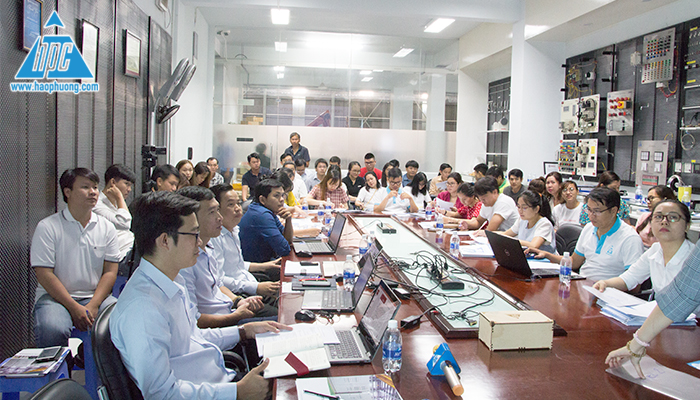 The staff of the departments presented to attend the program
The program takes place with the aim of increasing the opportunity to reach potential customers through the departmental staff. The speakers will help employees understand the company's products and solutions.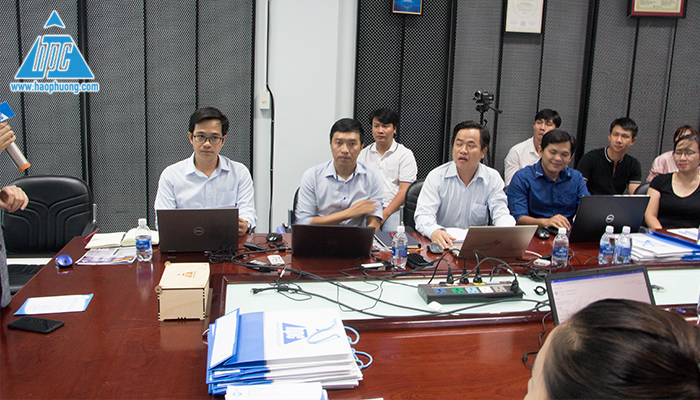 The program speakers are the managers of the project room.
Hao Phuong takes customers as the center of strategies
Apart from the common trend of global development, Hao Phuong has a team of employees who always work hard to research and improve products and services to meet customers' needs and interests.
Besides, Hao Phuong always focuses on the quality of products and after-sales service. Hao Phuong's products always meet global standards.
Customer care staff will always be a companion with customers during the use process. In order to limit the risks and help customers operate properly the products. This helped Hao Phuong create trust in the hearts of customers.
The speakers presented product and solution packages 
The speakers of the experienced project room will present the products and solutions. At the same time, answering questions helps people understand the products as well as solutions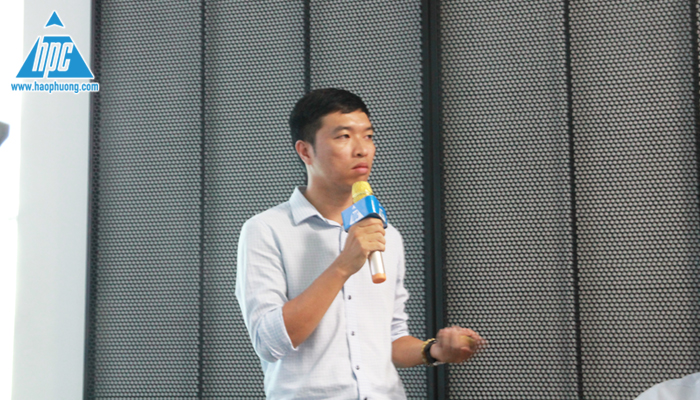 Mr. Bảo – Deputy director of the project room presented the electrical panel.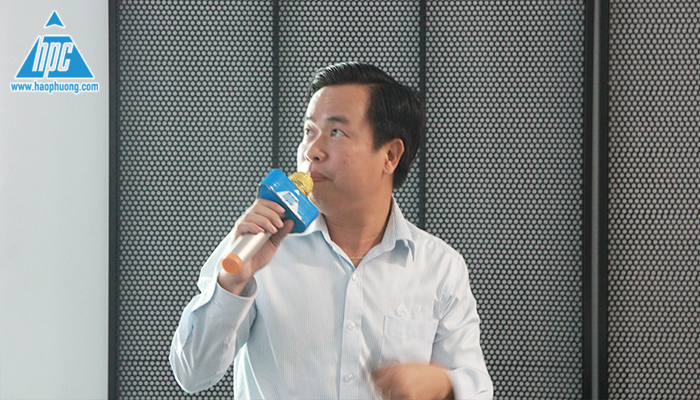 Mr. Mừng – The project sales manager presents the most specialized software packages for the factory.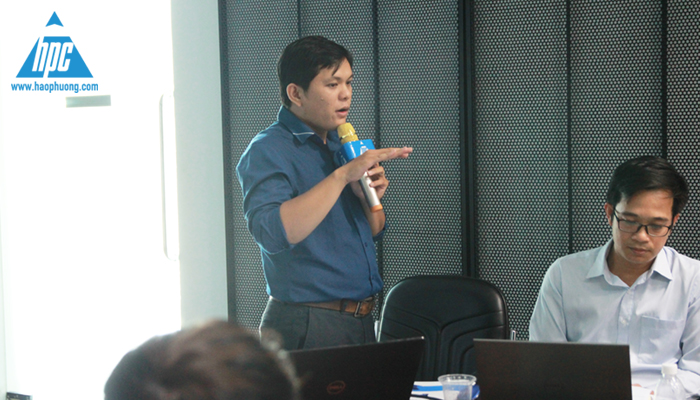 Mr. Đại – Head of the Robotics section presents Robot solutions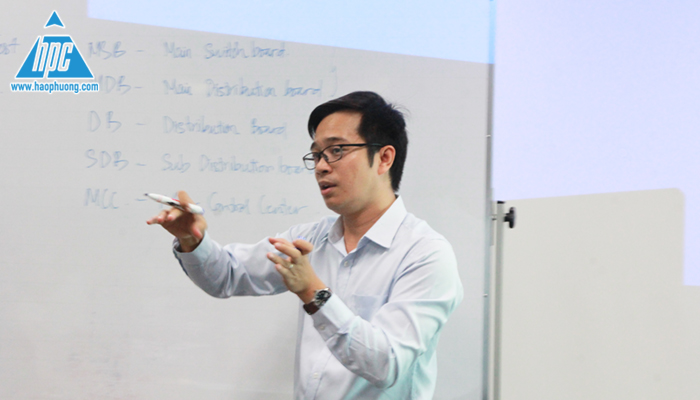 Mr. Quan – Director of the project department
Accordingly, Hao Phuong's products and solutions are always competitive in price and quality. These include the Smart Pellet solution and moisture control solution. Hao Phuong is working hard every day to bring products based on IoT technology and technology 4.0 to become popular products on the market and increasingly close to customers.
The brightest initiative of the program
In the process, people listen and gather useful knowledge. The panel wants to find the best innovations that help improve products by asking questions. At the same time, the best answers will receive attractive prizes of the program. And these are individuals who have the best answers of the program.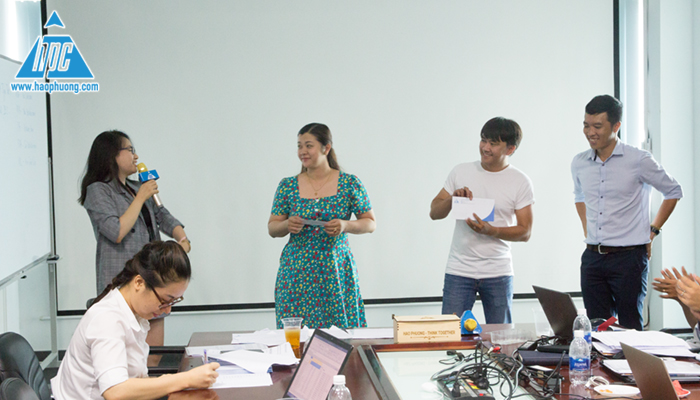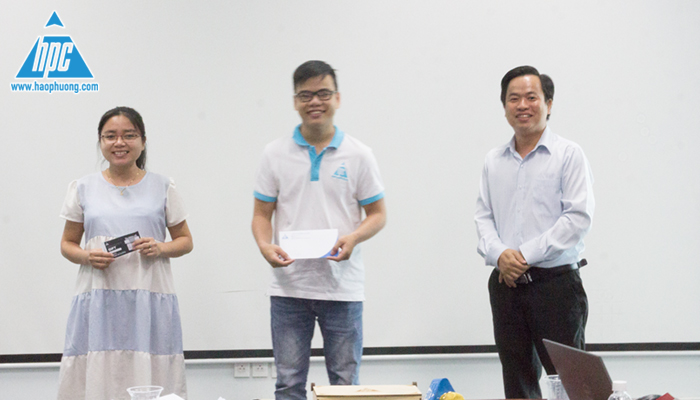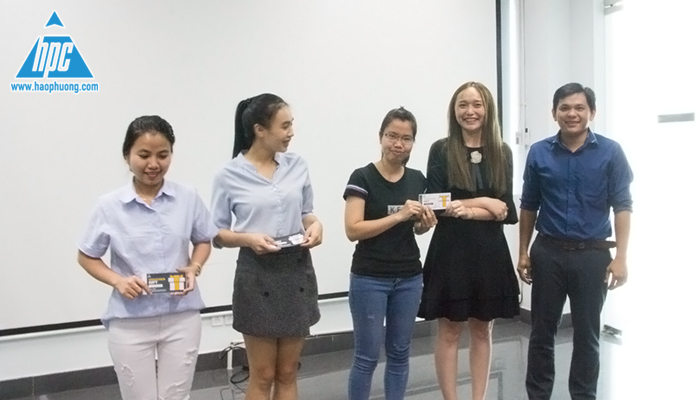 Individuals with the best answers receive awards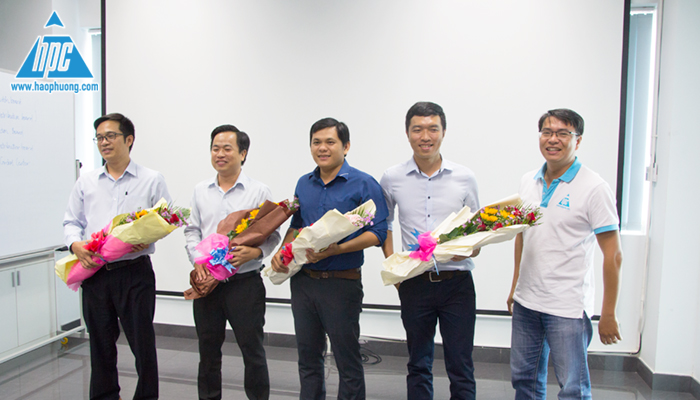 The speakers received flowers to congratulate the successful program
The show ends in a joyful atmosphere. Thank you, speakers, from the project room for helping people have useful knowledge and step by step closer to the goal.