The "End of 2017 Meeting" of the Hochiminh city Association of Mechanical and Electrical Enterprise (HAMEE)
It took place on January 24, 2015, with the participation of many prestigious individuals and organizations in the field. In order to promote the image and introduce product services to many potential business customers, Hao Phuong Co., Ltd is very pleased to participate in this event as a gold sponsor.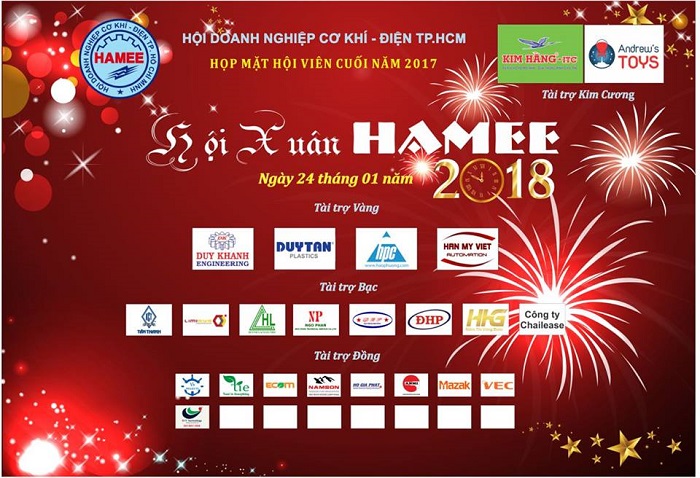 The Association of Mechanical and Electrical Enterprises is a professional social organization that gathers managers, technical experts, units operating in the mechanical and electrical industry of many economic sectors in Ho Chi Minh City. Minh, aiming at investing in effort and intelligence in developing the mechanical and electrical industry in accordance with the guidelines and laws of the State, in accordance with the interests of the members and the needs of the socio-economic development of city ​​and country.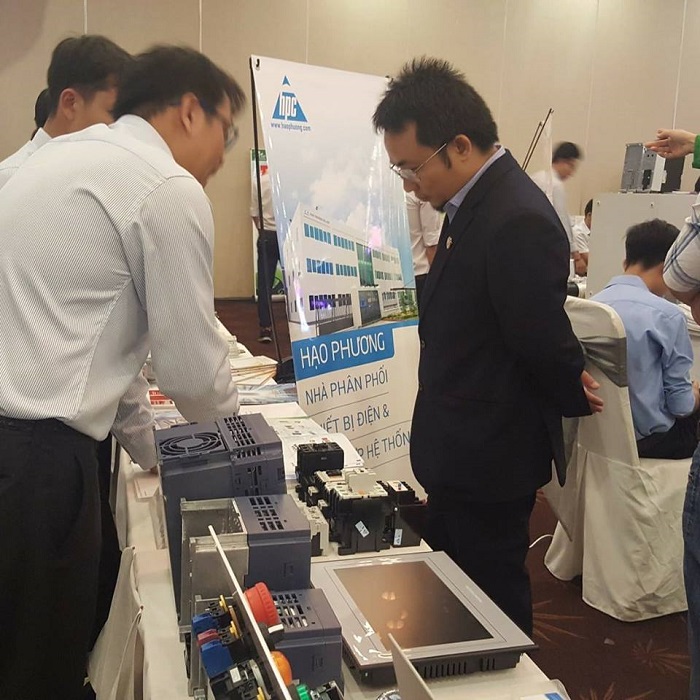 Products are on display at the event
Participating in this event, As a Golden Sponsor, Hao Phuong Company has contributed to the success of the program and left many good impressions for all invited guests. Hopefully, in the coming time, Hao Phuong will have more opportunities to participate in programs of the Association of Mechanical – Electrical Enterprises in particular and other professional organizations in general.