In April, Hao Phuong undertook two projects in Cambodia. Those are the project "Wastewater pumping system for Sihanoukville city" and the project "Supply of electric panel system for the TK 19 Floors Office construction". Both projects have achieved good results.
Project "Supply of electrical panel system for TK19 Floors Office construction"
After succeeding in providing the system of the electric panel for TK Royal building in 2017. Hao Phuong continues to be trusted to participate in providing a cabinet system for the 19 Floors Office construction with the same partner in Cambodia.
In this project, Hao Phuong undertook the task of supplying all low voltage cabinets to the building of the TK 19 Floors Office. The project has been completed. Here are a few pictures. We recorded the construction process of Hao Phuong's staff.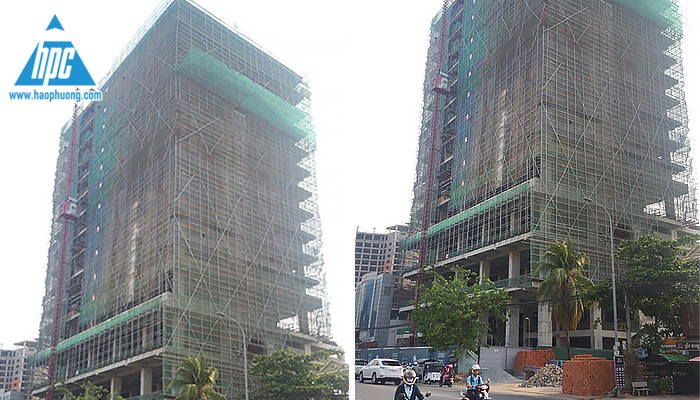 The whole scene of  the TK 19 Floors Office building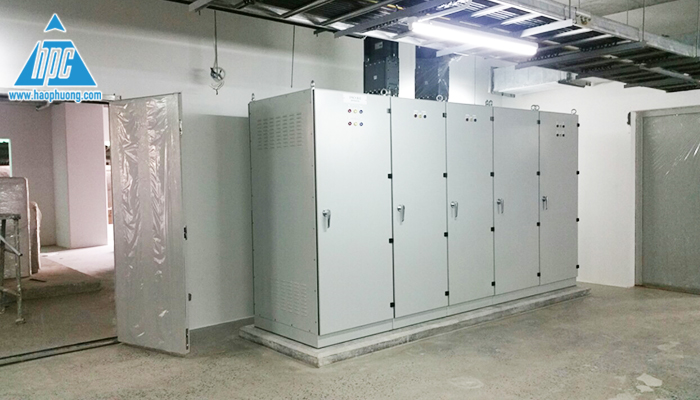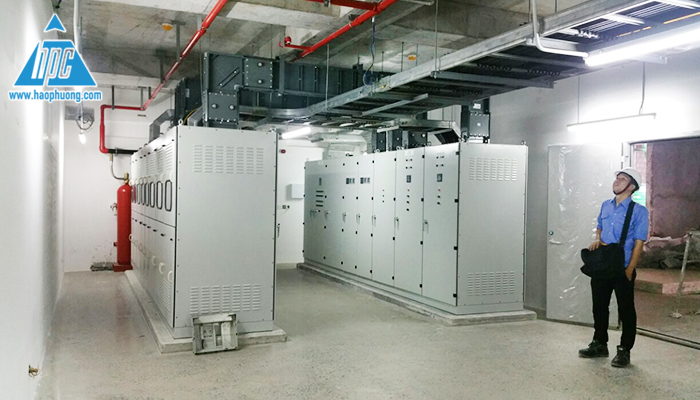 Hao Phuong completed the installation of the entire low voltage control panel system for the building
Project "Wastewater pumping system for Sihanoukville city"
This is the project Hao Phuong cooperated with Cambodia's partner to install the wastewater pumping system for Sihanoukville city. In this project, Hao Phuong is responsible for providing the entire control system of the municipal wastewater pumping stations. The project is honored to be featured on the Ministry of Land Management fanpage, Cambodia Urban Planning, and Construction.
Phase 1 of this project has been completed. Currently, Hao Phuong and his partner are working with the Cambodian government to implement phase 2. It is to build a water treatment plant with a capacity of up to 40,000 cubic meters per day. This completed plant has a huge role. It will help bring a beautiful landscape to Sihanoukville city.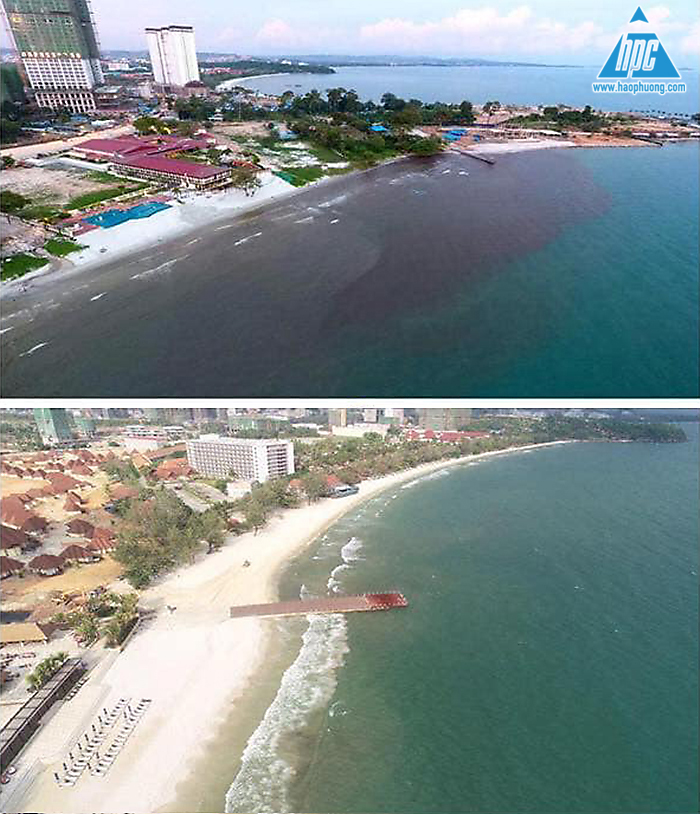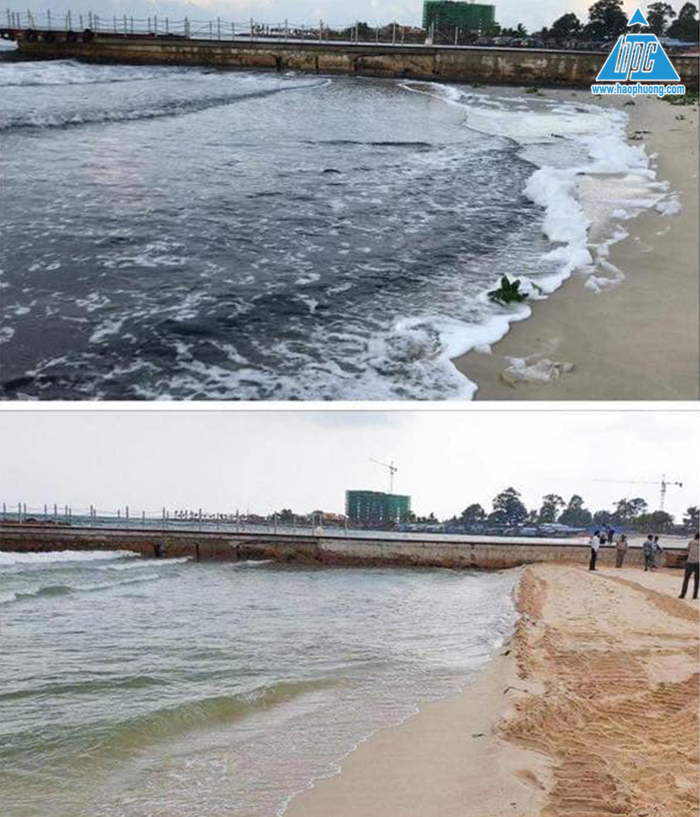 The situation of water environment in Sihanoukville city before and after having pumping station system to treat wastewater
The meaning of this project
This project is of great significance to Hao Phuong. This is an opportunity for Hao Phuong to take action for the common good of society. In the future, the company will continue to undertake similar projects. With the goal of improving the value of the company in community activities.
Here are a few pictures of this project. Information about the project will continue to be updated in subsequent articles.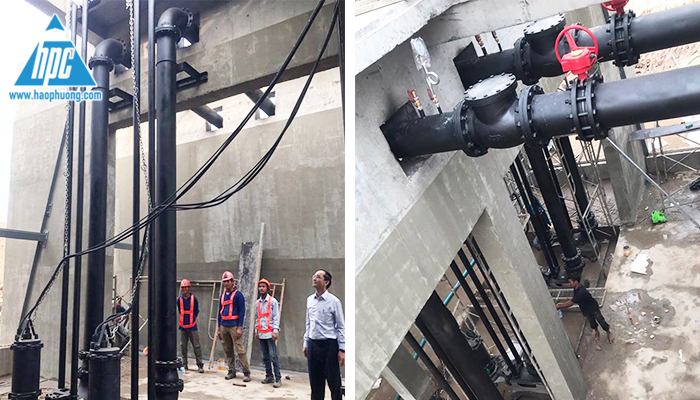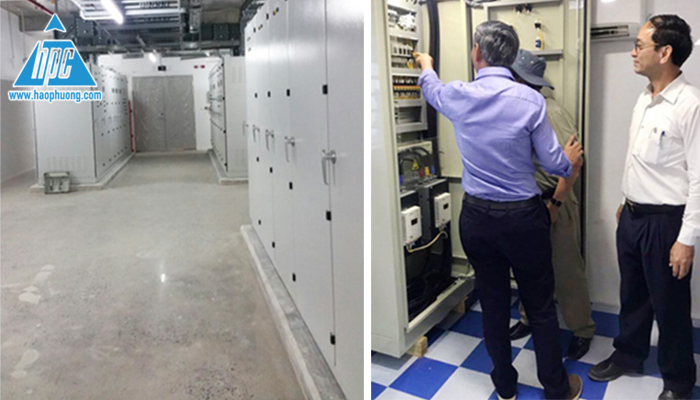 Some pictures of the project "Sewage pumping system in Sihanoukville city – Cambodia"
Two projects that Hao Phuong undertook in Cambodia proved Hao Phuong's ability. Thereby, it can be seen that the staff of the company has sufficient qualifications and ability to implement projects at both domestic and foreign levels.
Other projects: