On January 24, 2018, Hao Phuong Company installed some decorative paintings to make the company space more lively and eye-catching. Each picture has a distinct meaning.
1.Mission paintings of the company
The picture is hung behind the reception desk, where every day when coming to the company, everyone can see it immediately. Wishing to convey the company's mission to everyone.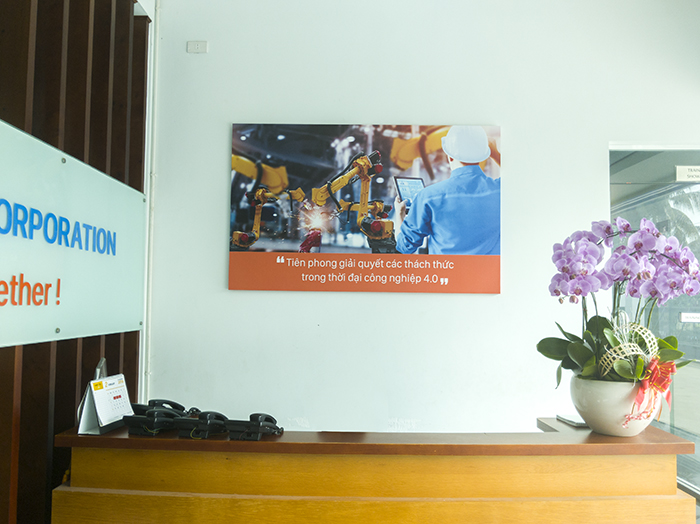 Mission paintings of the company are hanging behind the reception desk
The mission of Hao Phuong company is "pioneering to solve challenges in the industrial age 4.0". Hao Phuong always invests and researches new technologies applied to production systems to help customers improve productivity and save costs.
2. Integrity
The painting is hung in the reception room of the 1st floor. Integrity is the first core value of Hao Phuong. Integrity in business is indispensable. Hao Phuong believes that when doing business with a righteous heart will achieve greater values and be more successful. Integrity represents an honest commitment, with clear opinions. At the same time, righteousness also emphasizes fairness and trust.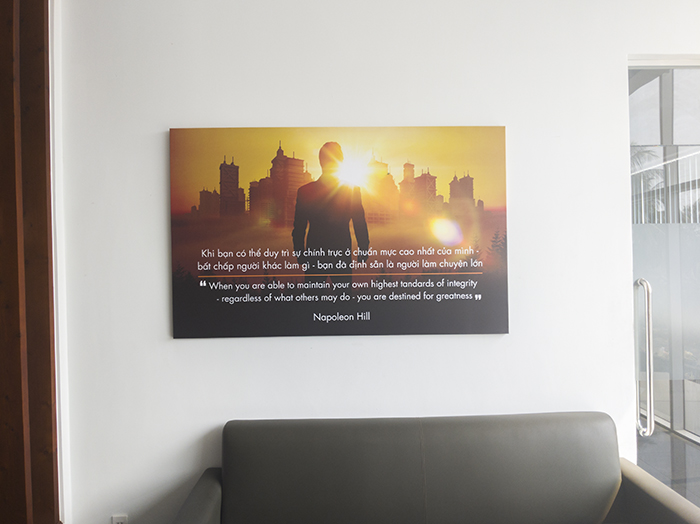 3. Prestige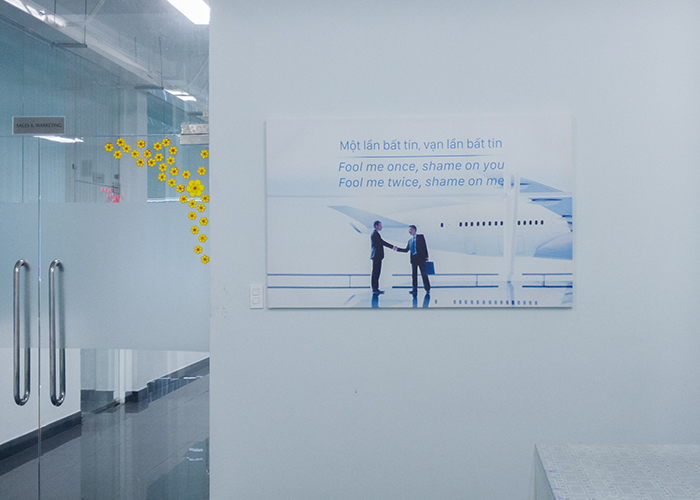 The painting is hung in the hallway on the first floor
Prestige is one of our 5 core values. Hao Phuong creates the highest trust with customers/partners/ colleagues about service quality, service style, and working manner right from the first time of cooperation.
4. Responsibility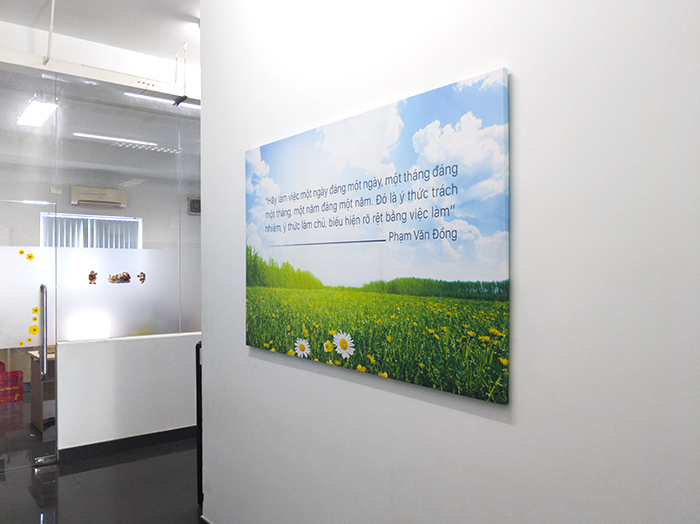 The painting hangs in the hallway on the second floor
The third core value is "responsibility". in One day we have 8 hours working together and in a month with 208 hours of work. Therefore, we need to be responsible for the assigned work and be responsible for all personnel actions. Responsible for accomplishing the goals and should not be wasted any precious time.
5. Creativity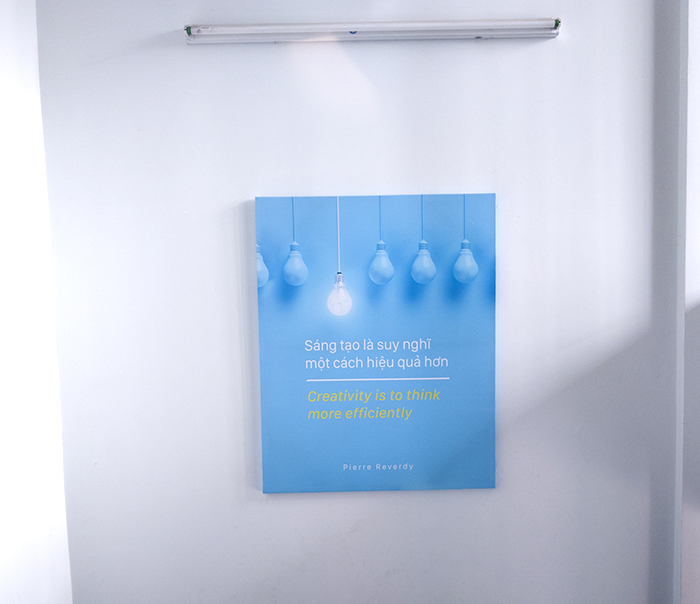 The painting hangs on the stairs to the 2nd floor
Thinking to be creative, always thinking of new things before every action. Creativity helps us to achieve extraordinary achievements, far beyond what we expect.
6. Trust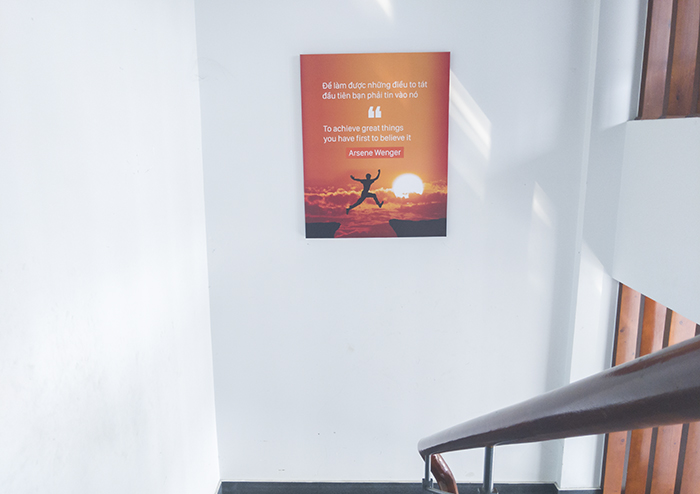 Believing in yourself will motivate you to act and help you overcome difficulties and challenges to succeed. Hao Phuong hopes to gain the trust of customers, partners, and colleagues through the quality of products, services, professional qualifications, and professional working style.
More than anyone, the Board of Directors wants every leader, every employee to imbue the company's mission and core values. From there act right with what the company wants to aim for.