ERP systems have many benefits such as improving productivity, increasing the reliability of data, improving workflow, supporting management to make accurate and timely decisions, etc. Company leaders decided to deploy ERP for the whole company.
So what is ERP?
ERP stands for Enterprise Resource Planning. It means Enterprise resource planning system. ERP is specialized in business operations management. It covers the entire module. For example, accounting, sales, production, business, human resources, etc. ERP focuses on linking all departments, branches and corporations. Thus, the manager has the most comprehensive view of the operation of the whole business.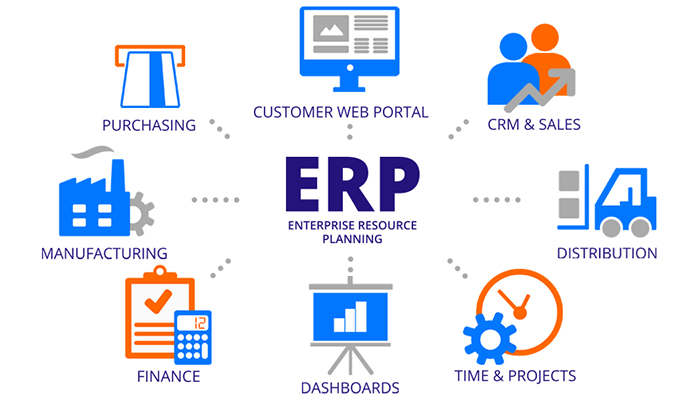 ERP system illustration
Through the above information, it can be seen that ERP plays an important role in managing any business. It will support very effectively for sales and customer care department. Recognizing that importance, Hao Phuong has implemented ERP since early 2019, starting with the completion of the CRM Module.
What is CRM?
CRM stands for Customer Relationship Management. CRM is software that specializes in administration and customer care. CRM mainly focuses on customer support, sales support, creating a connection between businesses and users. From there it will promote increased sales.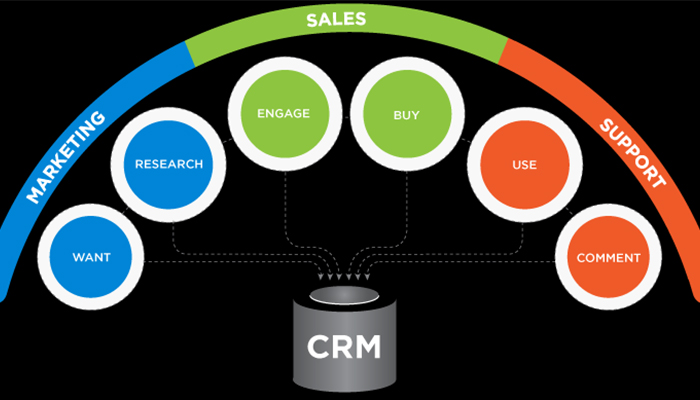 CRM system illustration
Benefits of CRM
CRM helps businesses to retain customer information and build close relationships.
With the opportunities that will shape in the future, CRM is a tool to help you store and remind you when the time comes.
If you are a manager, CRM is an overview of many aspects. These include marketing, sales, customer care and sales. You can track it by day, month or by financial year.
If you are an employee, CRM will be your assistant to help you work smarter. When you have a large number of customers, you will not remember all the work to be done. Then CRM will remind you.
In addition, CRM has many other functions depending on the characteristics of each type of business.
On the 29th of August, Hao Phuong Company will hold an exam to assess skills of using CRM software for employees of 2 sales and customer care departments. Details will be continuously updated Here