At exactly 14:30 on September 6, 2018, everyone was presenting at the company's Showroom to attend a birthday party. This time, the head office of Hao Phuong welcomed more members from the Hanoi branch, this party brought people closer together, there were moments of gathering together that made the party cozier and completely.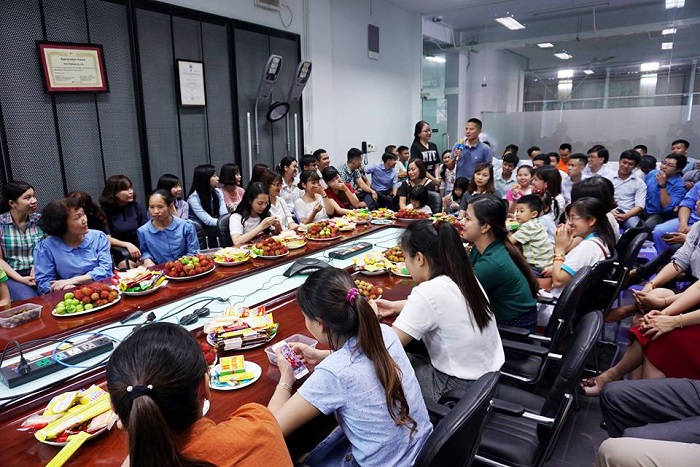 14h45: Mr. Thi – Director of the Hanoi branch of Hao Phuong Company, expressed his feelings when he first joined a birthday party with his friends in Binh Duong HQ. "in Hanoi branch, every month, everyone celebrates birthday parties, but different from Hanoi branch; There is more preparation here, more fun, more professional organization, and MC hosts the show, making the party more meaningful ". His share is the motivation for the event organizers to have more and more interesting and fascinating programs.
Let's celebrate the members' birthday together with HPC on September 9 at both ends of the South-North bridge.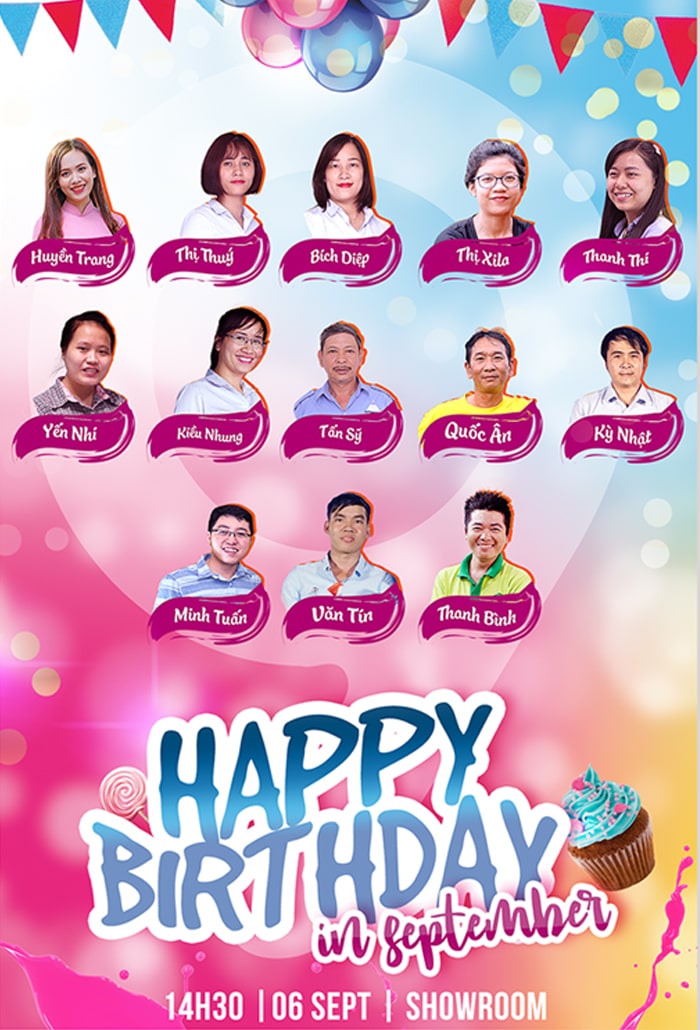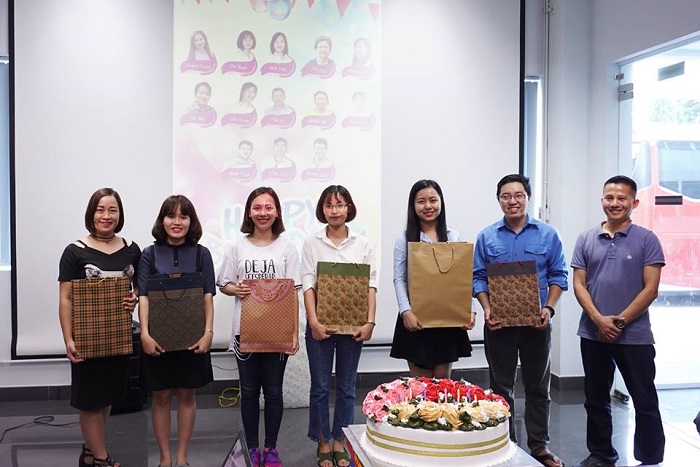 Mr. Thi – Director of Hanoi Branch of Hao Phuong Company gave gifts to members who have birthdays in September
The song "Happy birthday" sounded and the members of the two branches together blew sparkling candles lit on the cream cake. The bustling atmosphere enveloped the Showroom at the moment.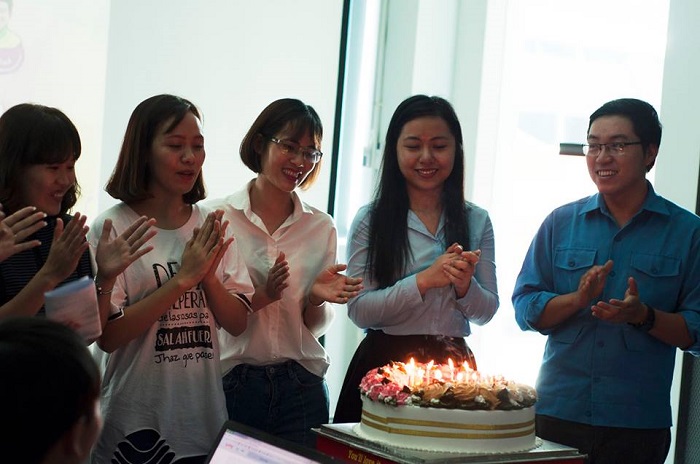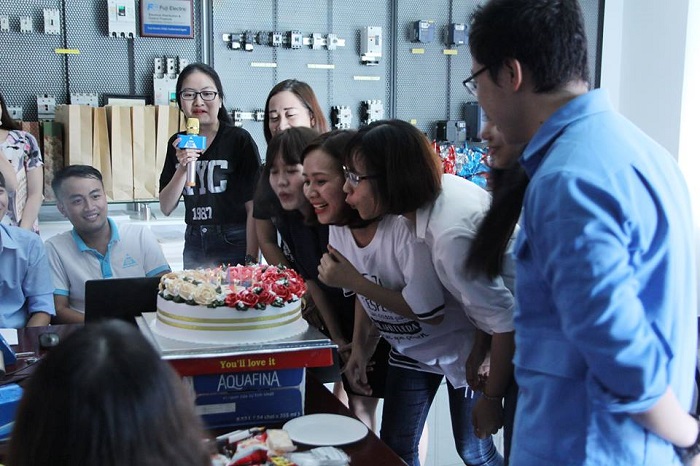 14h50: Play Game to win gifts
More professionally organized games include: singing contest, fast as a flash, guessing teammates' thought, familiar melodies. All contributed to the warm, lively and joyful atmosphere
Singing contest
Started with a singing contest with many topics such as animals, spring, fruits, numbers, homeland, weather. Each pair will choose one topic to compete with their competition, and sing the correct topic, the team that can sing more songs will win. Anyone who remembers many songs in this game is an advantage. Therefore, the family members Hao Phuong are excited to choose topics that are their strengths to challenge the other team.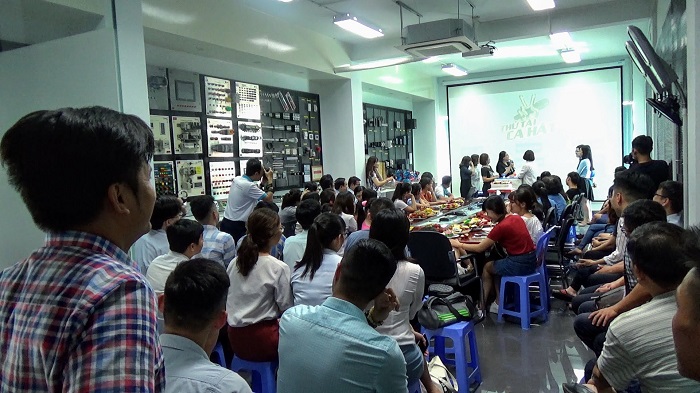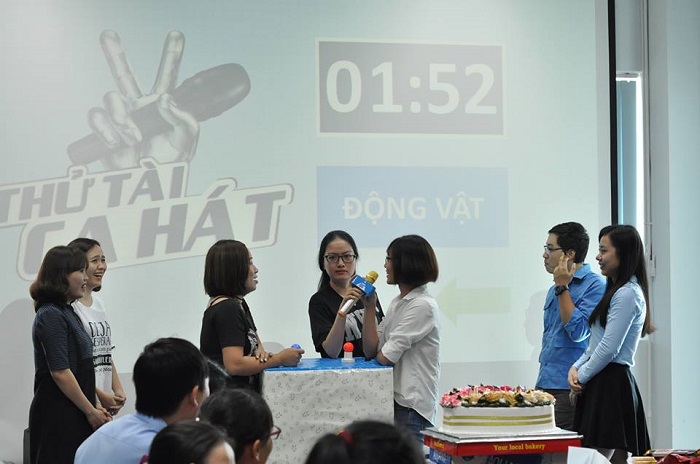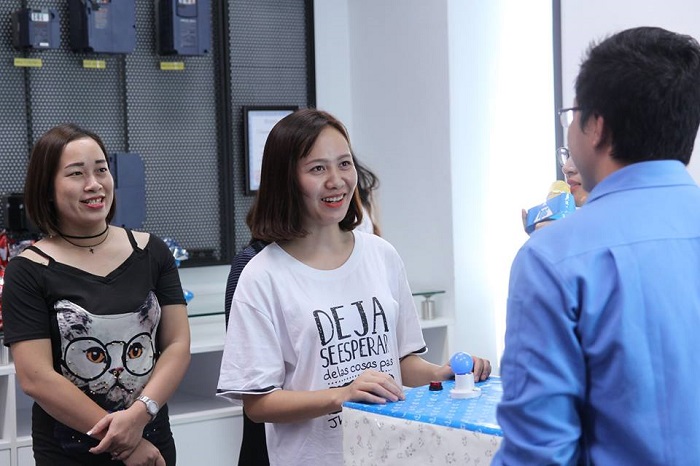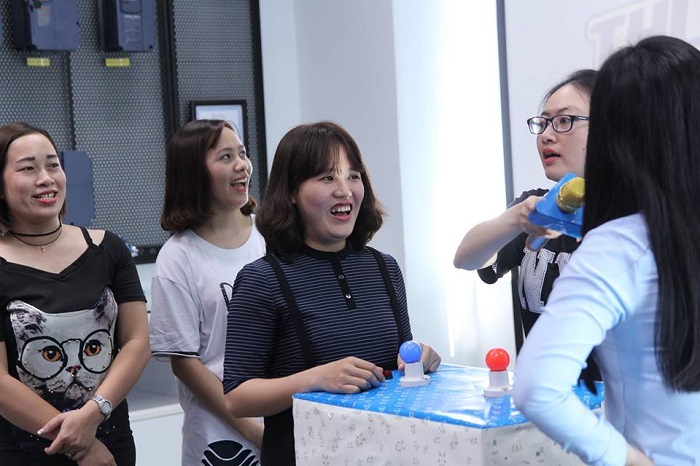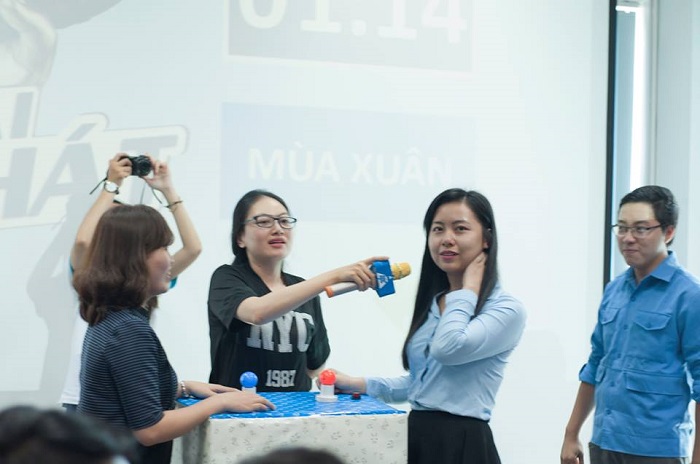 Fast as flash
With 4 packages of questions related to companies, regions. In this section, if you answer many questions, you will receive a gift !. The game is both playful + rewarding and understanding about the Hao Phuong company.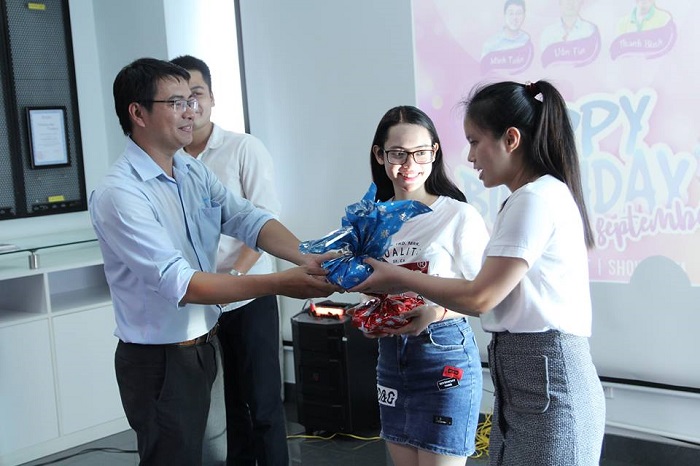 Guessing the teammates' thought
The crunchy laughter of the whole room when teams play using action figures describe the verses, Proverbs for their teammates to understand correctly and say the full proverb. This game is quite unique because only the action that describes how your teammates understand is difficult.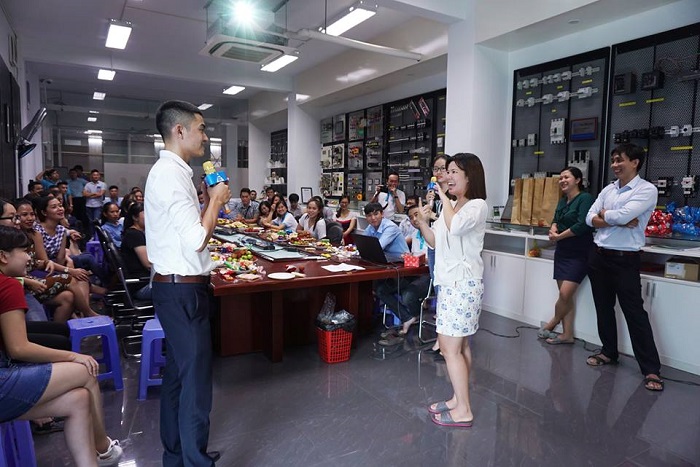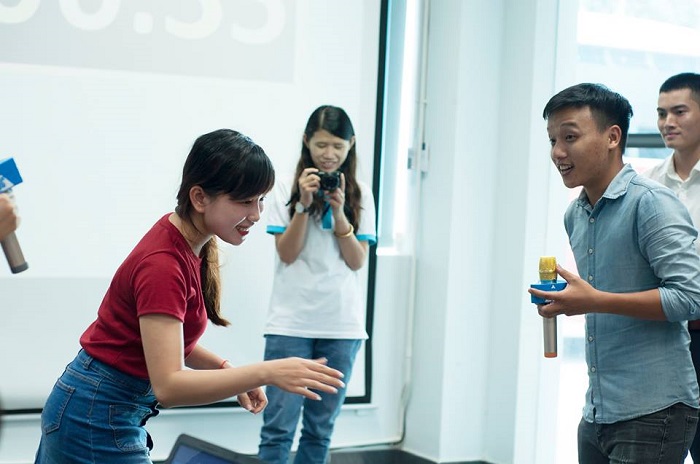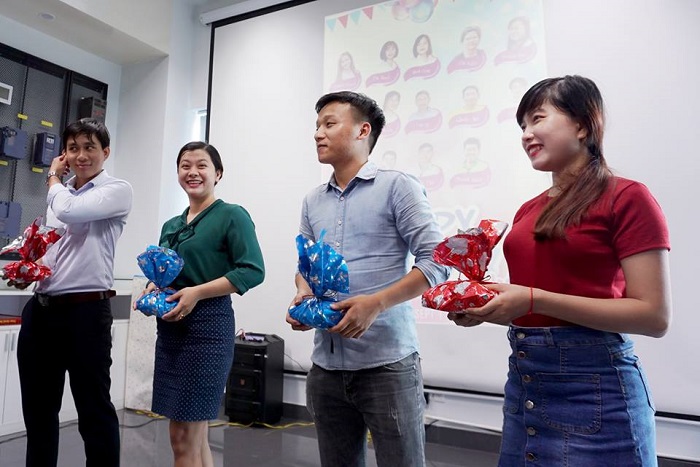 Hai đội chơi xuất sắc nhất
Familiar melody
The melodies are familiar to this person but are difficult for the other to hear only non-verbal music and to guess the title of the song correctly. What a difficult game!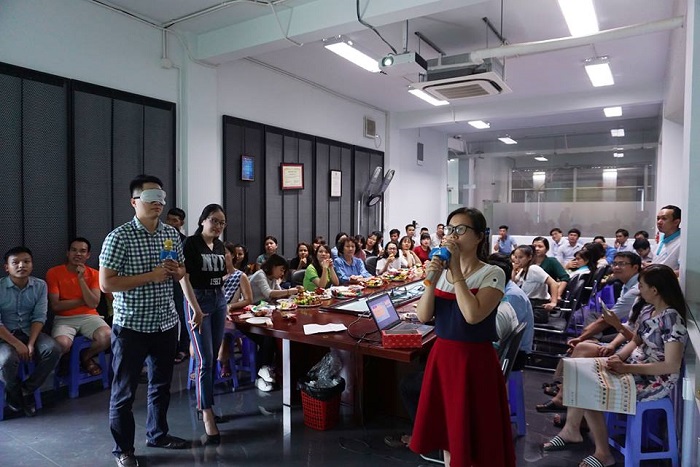 Happy moments in September's birthday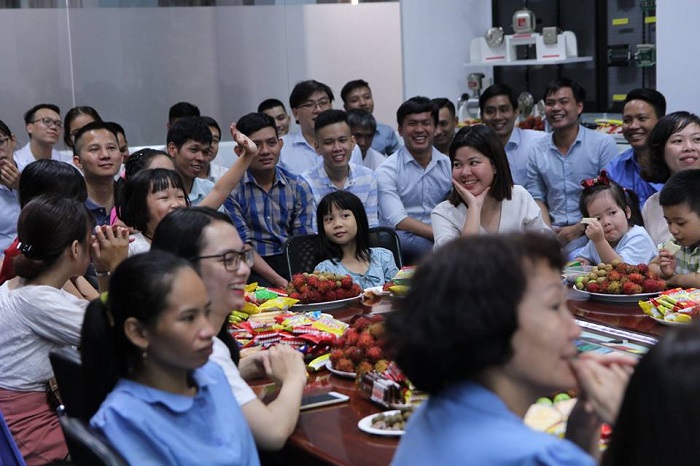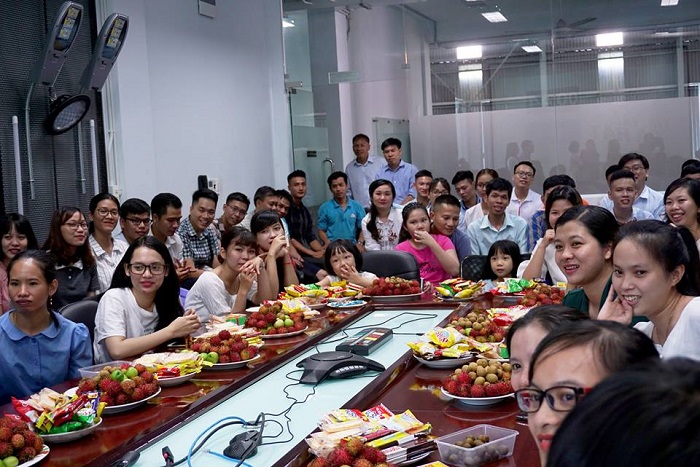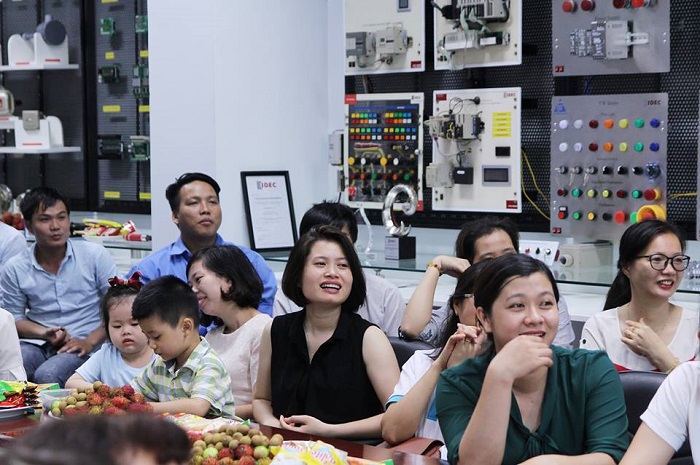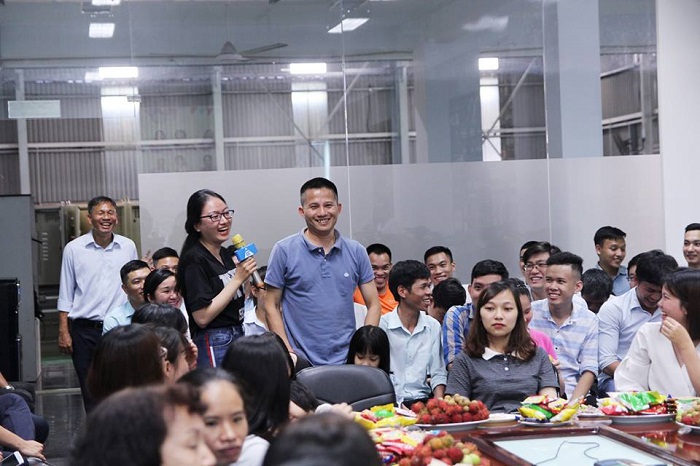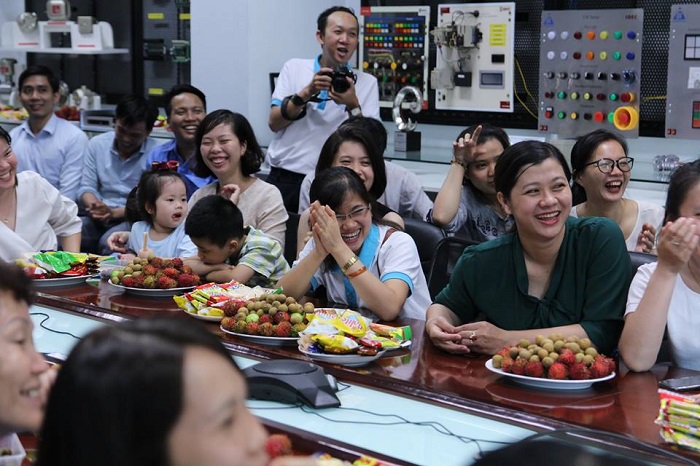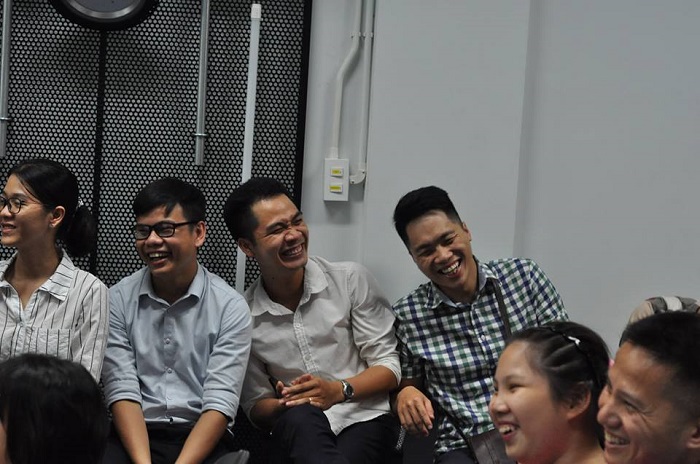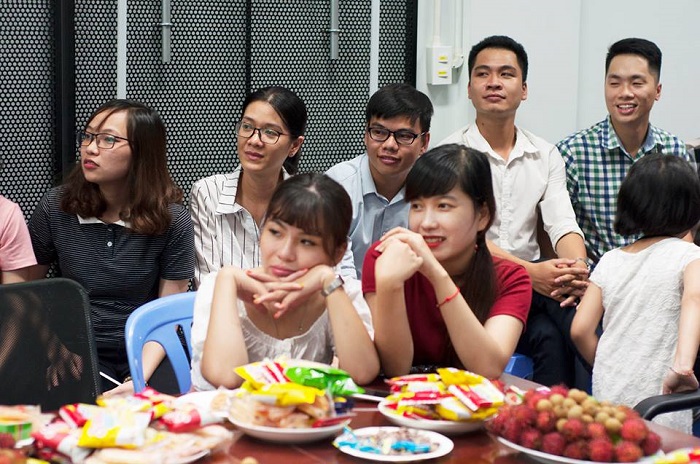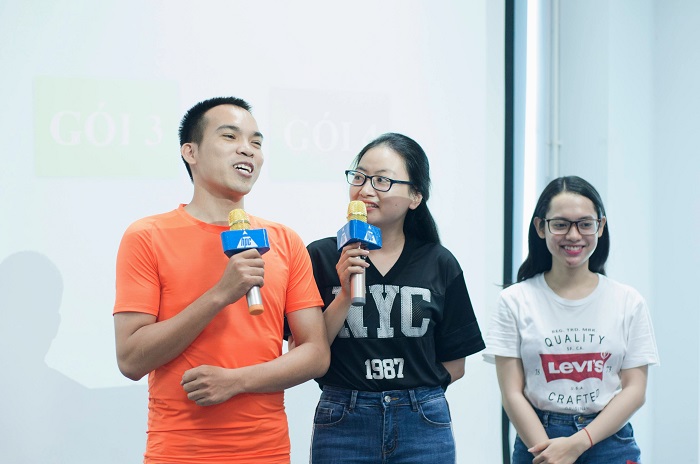 at 16:30, the party ended with many emotions. The interest of Hao Phuong's leadership to the spiritual life of staff members is the driving force, the spirit to work closely together in every development path of Hao Phuong. Hopefully, the following birthday BTC will release more exclusive and strange games.