On 07/01/2017, the representative of investor Vina Hai Duong and Vina Dong Nai went to Hao Phuong workshop to carry out the inspection and acceptance of equipment before being transported to Vina Ha Nam construction site.
On the partner side
Investor Vinafeed with Vina Ha Nam project – the 5th factory of Vina Feed Joint Stock Company, the remaining 4 factories in Dong Nai, Tri An, Dong Thap, and Hai Duong.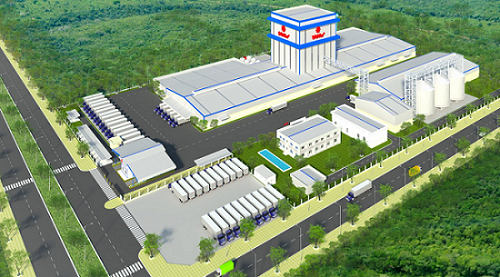 Vina Ha Nam Factory
With a total investment value of VND 400 billion
The factory scale consists of 3 production lines for feed for cattle, poultry, and aquatic products with a total design capacity of 40,000 tons/month. The whole plant is designed to operate automatically at all stages to increase productivity and minimize the waiting time between batches of production; It is also calculated to operate 3 shifts/day. From the recipe to the production plan are made on software and poured down to the central control system to run automatically (except for some systems that require a supervisor according to production experience). All electrical and control systems are monitored by computer and data communication networks with other parts; create a unified master of data for management level.
For Hao Phuong, the items provided include.
The Medium voltage part:
Supply floating medium voltage line; Recloser (Schneider) device and outdoor middle-voltage measuring system.
Transformer station 35KV / 0.4 with 2 dry transformers 3000KVA and 2500KVA. Fuji Electric's transformer with 2 levels of input voltage of 33KV and 22KV for future power grid redundancy.
RMU cabinets of ABB combined with VCB 36kV and Protection relay. Simultaneously connect the Modbus RTU network to the SCADA system to monitor the operational station; Power consumption input and error warning.
The lower voltage part
The power distribution system for all electrical loads in the factory includes:
Busway LS 4000 and 5000A from transformers to LV-MDB cabinets.
MDB 5000A + Coupler  + MDB 4000A Cabinet uses Fuji switchgear and 2.200 KVAr EasyCan Schneider capacitor system.
Cabinet MCC system and control according to the technology process.
Cabinet system DBs And Sub-DB for auxiliary loads.
Lighting system, grounding.
Control system
Industrial network system links and collects data of all devices in the chain via Ethernet IP, Modbus-RTU, CC-Link, Profibus DP.
SCADA and HMI control systems with a total of 3 selected operating structures to ensure the  system is uninterrupted in any situation:
SCADA –PLC (Ethernet IP communication): 5-computer system with software and optimized interface designed by Hao Phuong's experience over 10 years.
Touch Panel – PLC (Ethernet IP, Profibus DP, CC-Link communications): 15 touch panels will be operated when there is a problem with SCADA.
Mimic Flow Chart – PLC (CC-Link communication and interlock wire): will be operated when the above two systems have problems.
Also on the day, Hao Phuong handed over the equipment, including MDB 5000A + coupler + MDB 4000A and 2.200 KVAr compensation systems.
Some pictures at Hao Phuong workshop: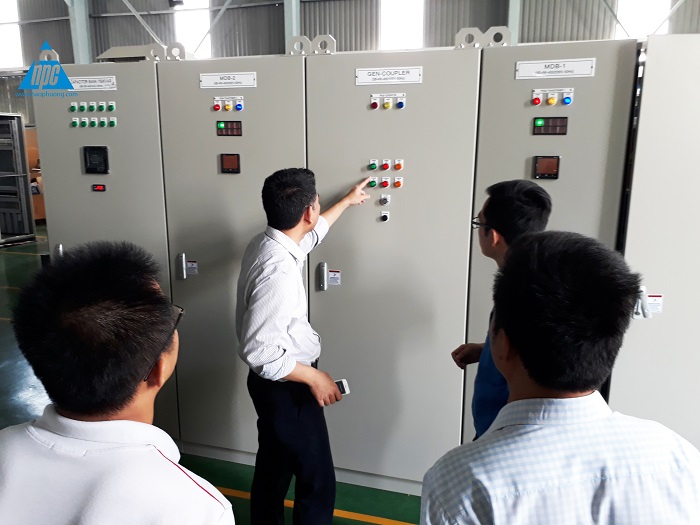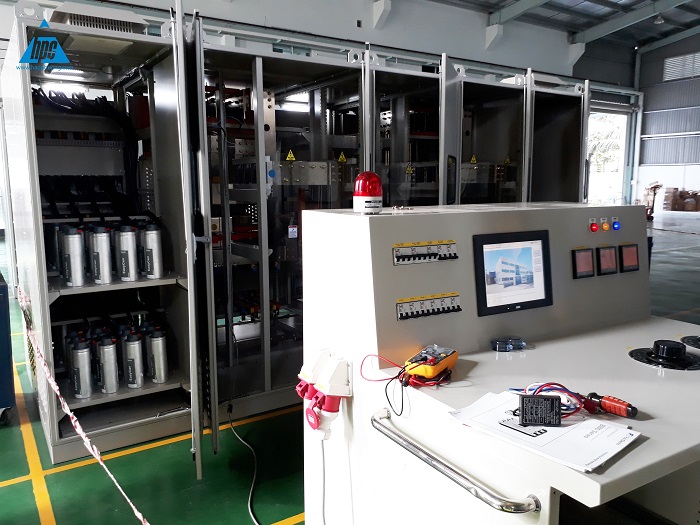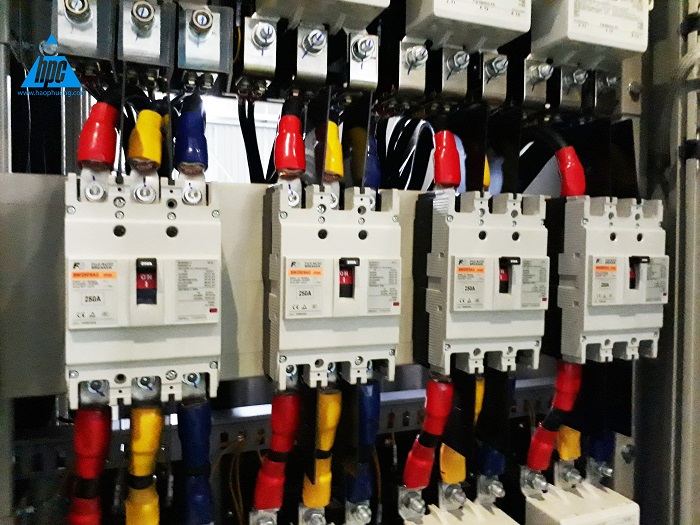 More Project >>Hao Phuong provided the electrical system for Thanh Cong factory