2018 is a year that marked a turning point with many criteria to improve management model as well as professional leadership and staff of Hao Phuong Company.
The first step in innovation is the implementation of the BSC management system – KPI for the entire company, grasping that importance, Hao Phuong company held the biggest meeting on December 29, 2017.
In the presence of all the management, the management of all branches gathered to the head office in Binh Duong.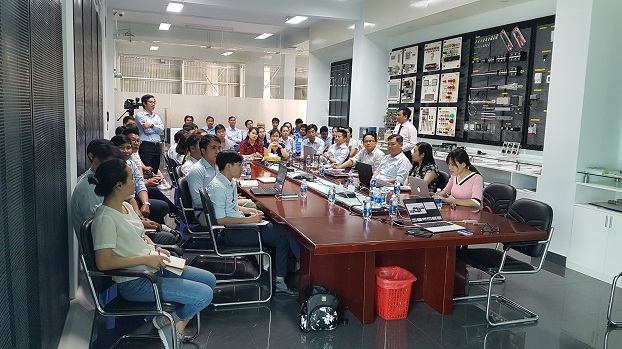 BSC system
Balanced scoreboard system (Balance Scorecard – BSC) is a strategic management system based on measurement and evaluation results, applied to all organizations.
In other words, BSC is the method of converting vision and strategy into targets, specific evaluation and operational targets.
KPI system
The measurement and evaluation system of work efficiency (Key Performance Indicator – KPI) is a measurement and evaluation tool for performance, which is expressed through quantitative data, ratios and targets, in order to reflect effectively. activities of organizations or functional departments or individuals.
Implementing BSC – KPI is necessary
Realizing that the implementation of BSC – KPI is extremely necessary, the company has invested in large-scale deployment. It is expected that by the middle of 2018, the entire system of the company will be proficient in applying BSC – KPI and being granted international standards.
This is a very commendable effort of the Board of Management, by implementing the BSC system – KPI, Hao Phuong wants to affirm its position as a leading company in the field of the industry – automation.
Hao Phuong is constantly innovating and perfecting himself, always creating a dynamic and professional working environment, appreciating the ability of employees to improve the spirit of solidarity, the spirit of learning and improving working skills for staff.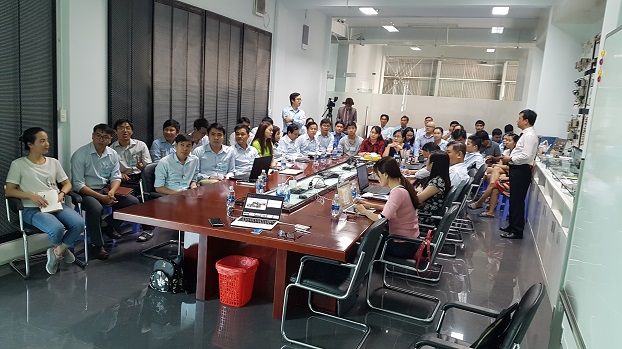 The deployment meeting, although it lasts all day, all the leaders of the company are extremely excited. Board of Directors of Hao Phuong company understands that this is an opportunity to improve themselves, to professionalize the staff and staff, to expand the company.
Therefore, all are determined to think together, to work together to steer the Hao Phuong ship to the successful future.
"Hao Phuong thinks together!"