On March 31, Mr. Pham Trung Kien – Head of the Faculty of Electrical Engineering at Ho Chi Minh City University of Industry and some teachers of the Faculty of Electricity had a visit and worked with the board of directors of Hao Phuong Company. The meeting took place in a friendly atmosphere, mutually beneficial cooperation.
The meeting revolved around the main content: a cooperative project to build a model room for industrial electrical systems at the school's electrical department. This is an opportunity for students to have access to and practice on electrical systems. Helping students have a better and more practical overview of the electricity industry they are pursuing as well as effectively supporting their knowledge before they graduate.
In addition to the main content: Hao Phuong also suggested to the school about building a link between experienced engineers who wish to convey knowledge back to the younger generation. If this is agreed by the school, it will become a great opportunity for school students to have more conditions to reinforce knowledge from the valuable experiences of their predecessors.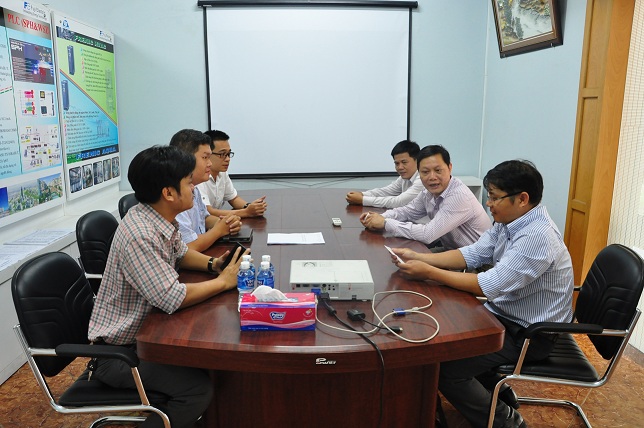 Mr. Pham Trung Kien (in the middle right)
Hao Phuong is currently an importer and distributor of industrial electrical equipment with major brands in the world such as IDEC, FUJI ELECTRIC, TOGI, KANSAI, NICHIFU, CIRCUTOR, HONEYWELL, TAIWAN METTERS, Bin Master, … at the same time, Hao Phuong was also the leading industrial system integrator in Vietnam.