As usual, on May 24, Hao Phuong celebrated the birthday for the members in May. The mini-game results in May were also summarized and awarded in this round.
The party kicked off with a little game
In order to warm up the atmosphere of the birthday celebration, the program's MC organized a small game for everyone. It is a game to find the names of fruits starting with a given letter. The members split into 2 teams to compete together. The game has received an enthusiastic response from the members of the company.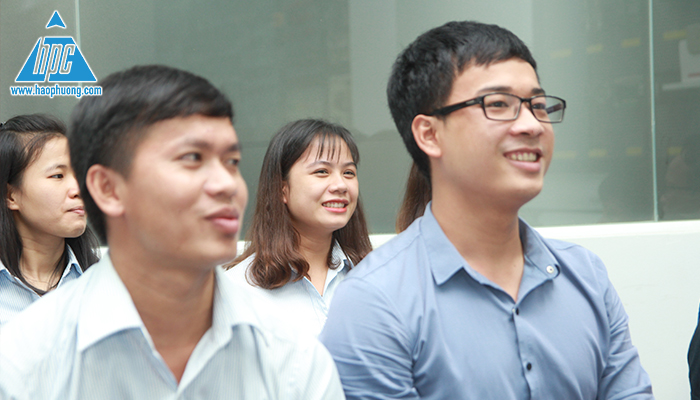 Everyone responded to the game
The main part of the party – Happy birthday and presents giving.
First of all, Hao Phuong would like to send his birthday greetings to the members who have their birthday in May. Wishing all the best things to everyone in the new age.
The moment that the most awaited people finally arrived. That was when the song "Happy Birthday" resounded as a congratulatory message to the members who had a birthday during the month.
Next is the gift-giving to the members. In order to renew the atmosphere for the show, this time, the MC had a conversation with some members before handing out gifts. Through simple questions, people have a better chance of getting close and understanding their peers.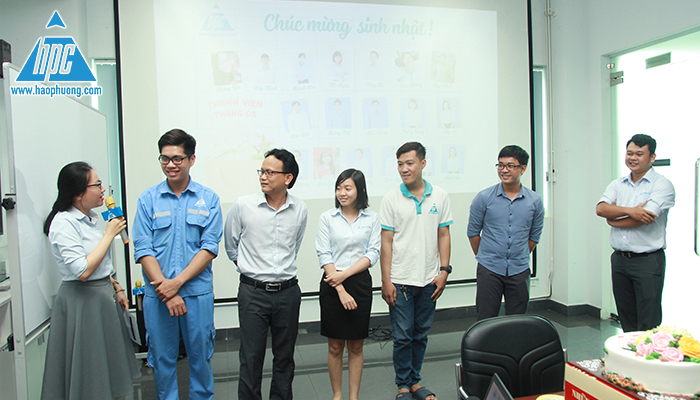 "Exchanging" before giving a birthday present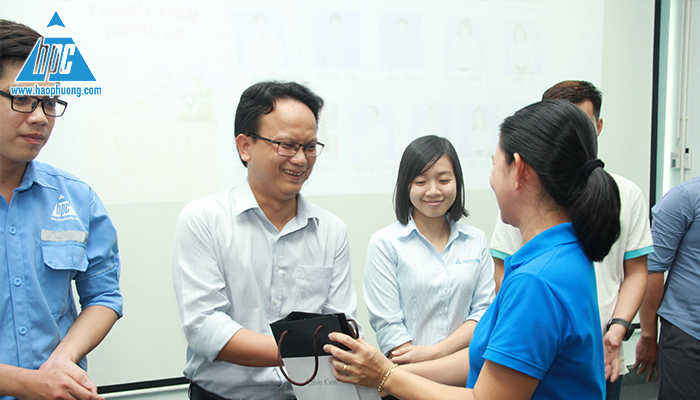 Giving birthday gifts to members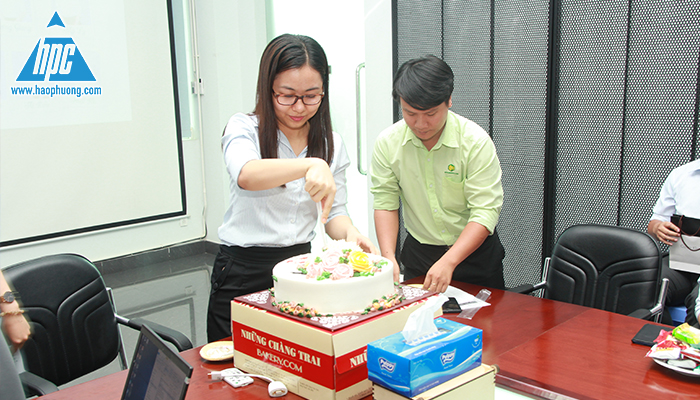 Cutting the birthday cake
Awarded the mini-game award in May
Also in May, the company organized mini-games for all employees involved. This game is to solve the crossword related to Hao Phuong. Then match the letters in each answer to the keyword of the game. The participant's mission is to predict the number of participants who participate in this game. Here is the answer to the game.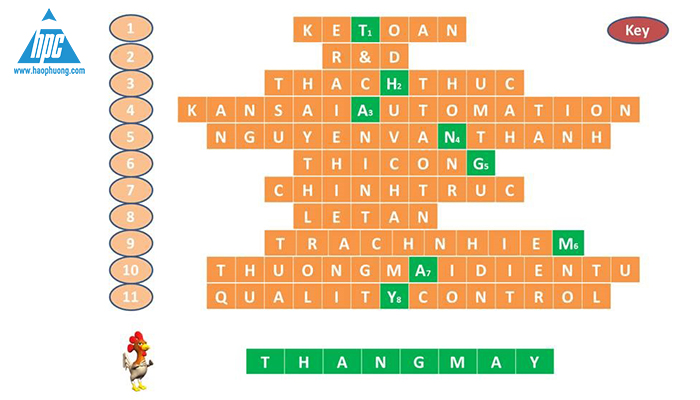 The contest was a great success with 10 prizes awarded. Including 1 First Prize, 2 Second Prizes and 7 Consolation Prizes. Congratulations to all the members who were lucky enough to win this game.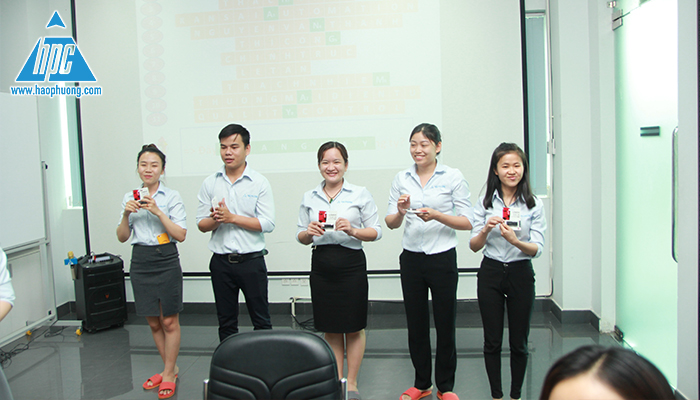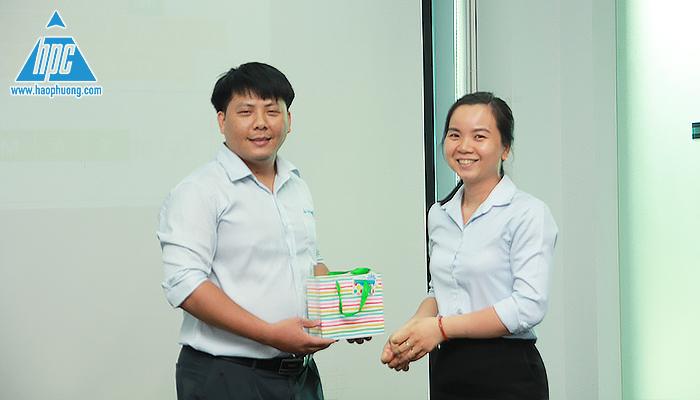 And this is the 1st prize award-winning member of the game – Mr. Nguyen Trung Hieu from the Construction Department.
Small monthly birthday parties have really helped members relieve some fatigue in their work. See you all at the June birthday party.