As a tradition in the company culture, Hao Phuong joyfully organizes a birthday party in August for officials and employees. Happy, beautiful and radiance smiles on your lips on your birthday is the motivation for us to continue this meaningful tradition.
20 members who have birthdays in August.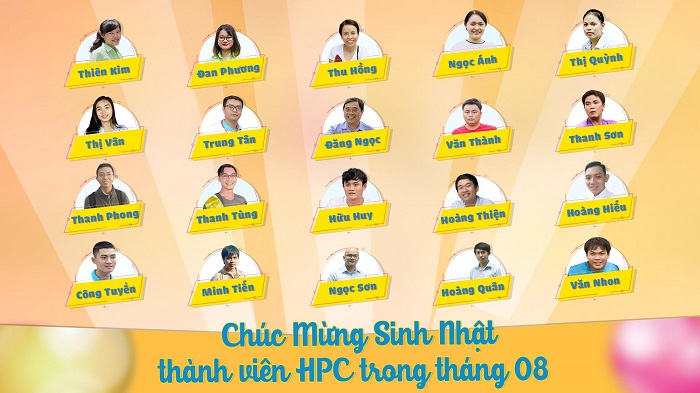 1. best wishes for special members of the month.
On behalf of the Board of Directors in particular and the whole staff of Hao Phuong in general, our beautiful MC – Thùy Nhi respectfully sent some wishes to 20 members that have their birthday in August: "We wish you all will always be healthy, full of energy, enthusiasm and especially successful in work and life! To build together Hao Phuong is growing more and more strong".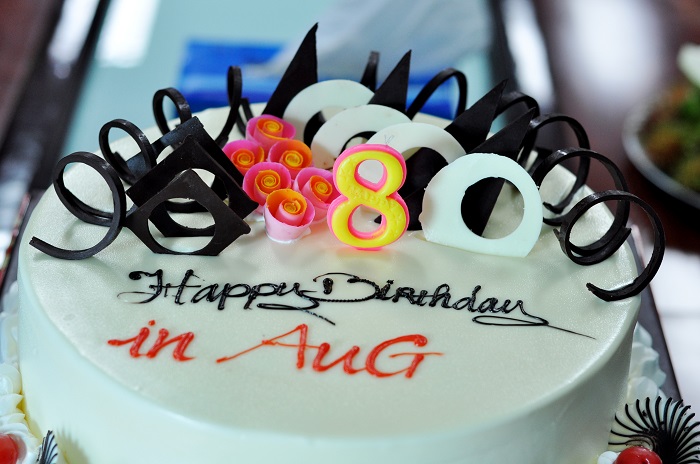 Birthday party takes place in the atmosphere of joy, warmth, harmony of colleagues. The spirit of solidarity and bustle of laughter is a characteristic of all parties at the Hao Phuong family. The song "Happy Birthday" rang out, the members with birthdays in the month received small gifts but were very meaningful. Accompanying these gifts are the best wishes from colleagues. The brothers and sisters blow candles to cut the birthday cake, take pictures to keep memories.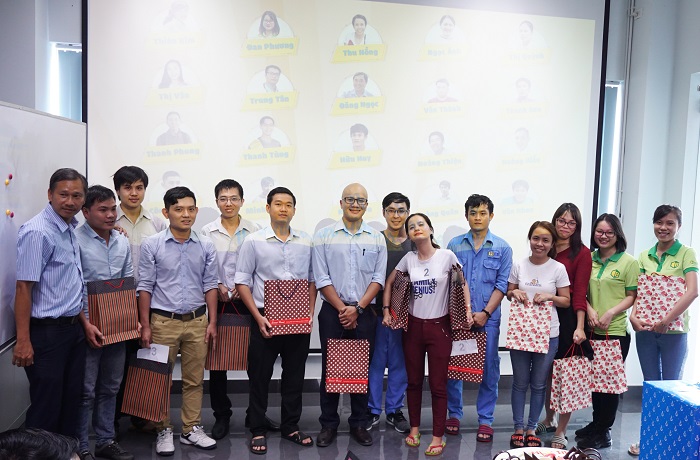 Small but meaningful gifts are given
2. Fun games for the birthday party
Games are aimed at improving the spirit of solidarity. The challenge of guessing objects and other types of games together contribute to the atmosphere of the birthday party more exciting and filled with laughter.
These wonderful moments, pleasant conversation, surely everyone cannot forget during the birthday of 8/2018.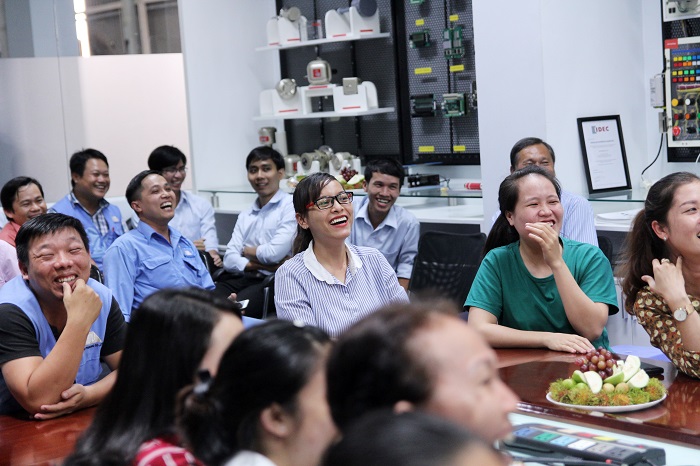 The atmosphere is joyful and full of laughter
Let's review the commemorative images in this very happy birthday party in August!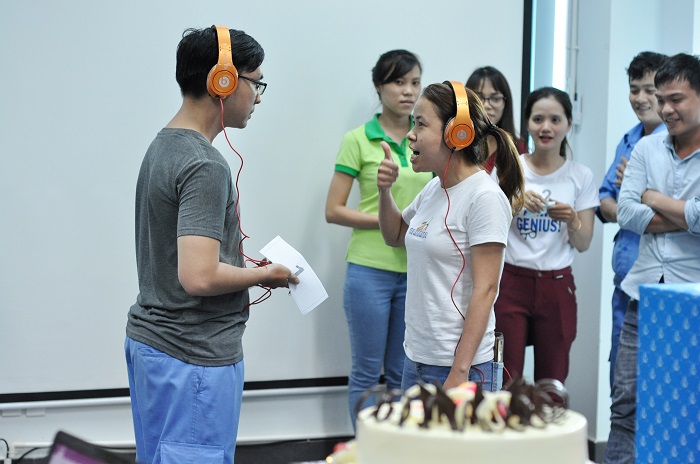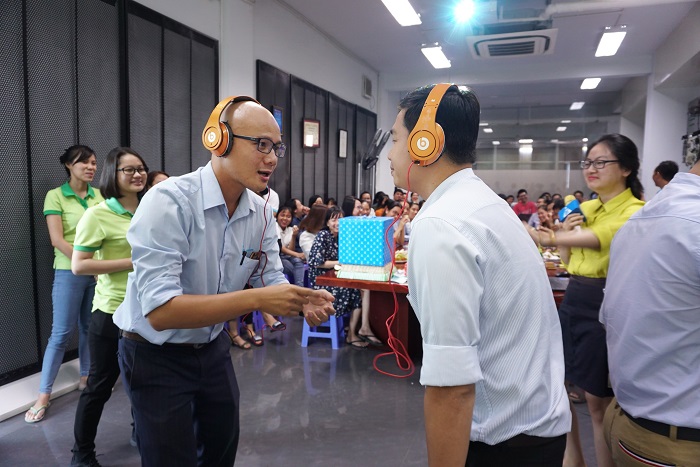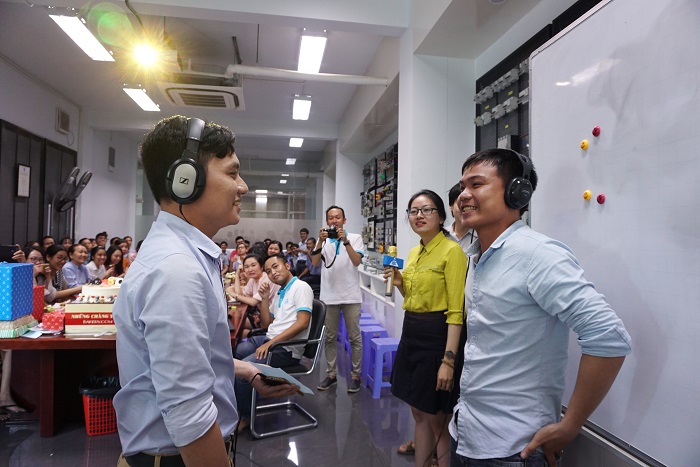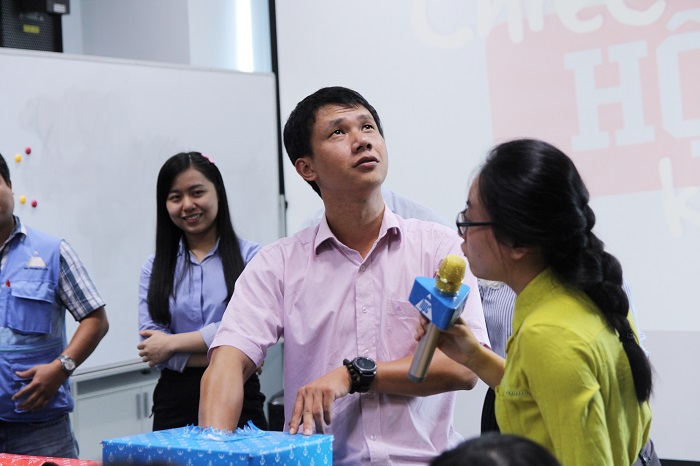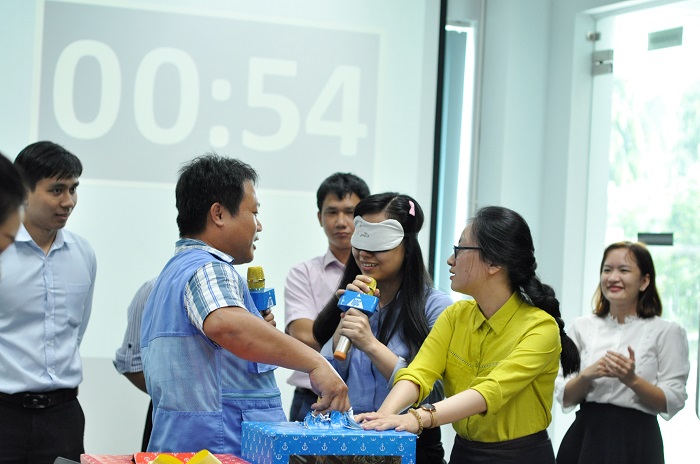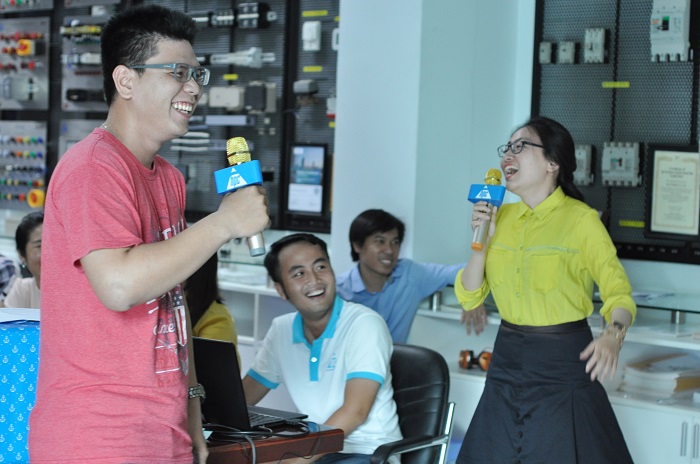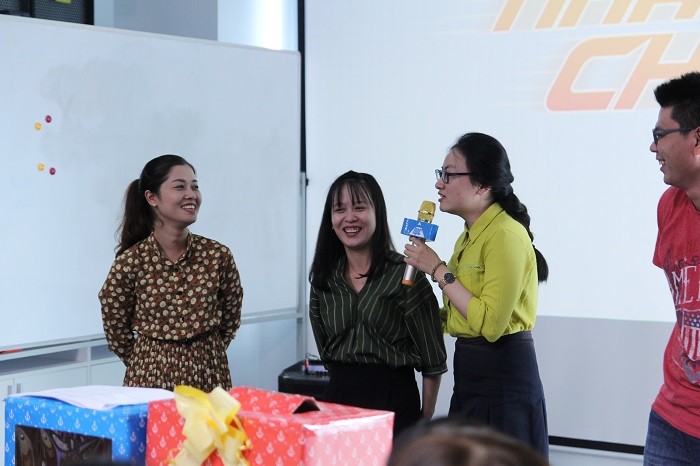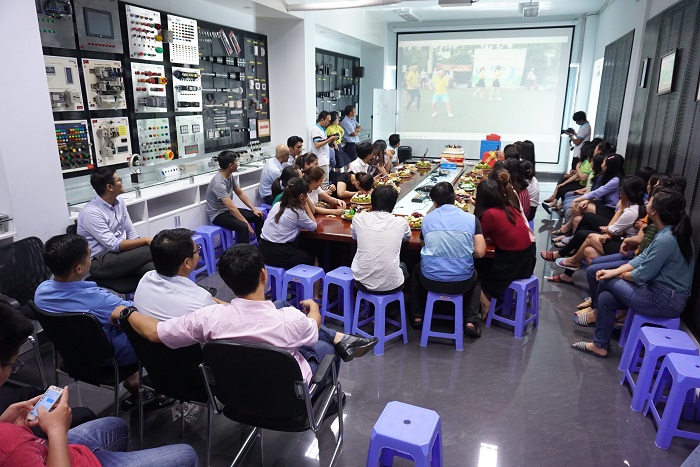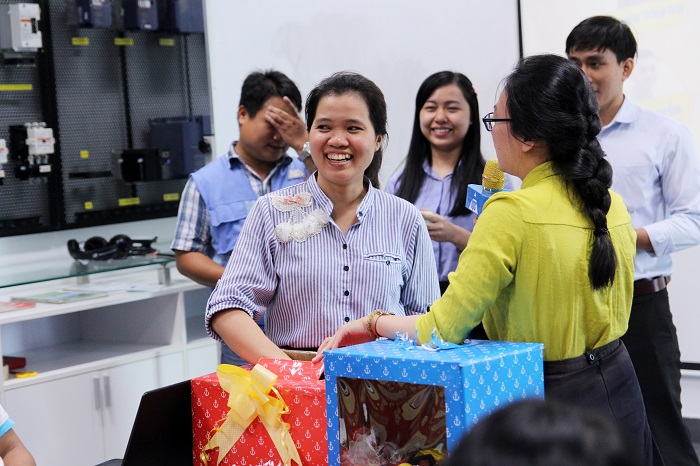 The members take turns drawing lots to receive gifts after the game
Hopefully, the best wishes, the meaningful collective games of the program will be a solid premise, linking all employees working at Hao Phuong closer together. Everyone, please share the joy in life to create human love – the warm co-workers in our shared HPG!
THINK TOGETHER!