As a tradition, a birthday party for members who was born in April was held at Hao Phuong showroom in a cozy atmosphere.
At 15:45, everyone stopped their work to attend the birthday celebration. This is an opportunity for people to chat freely after stressful work. These birthday celebrations also help the company members stick together.
Preparation for the party
Before the party started, the Human Resources department prepared carefully dishes as well as gifts for individuals who have birthday in April.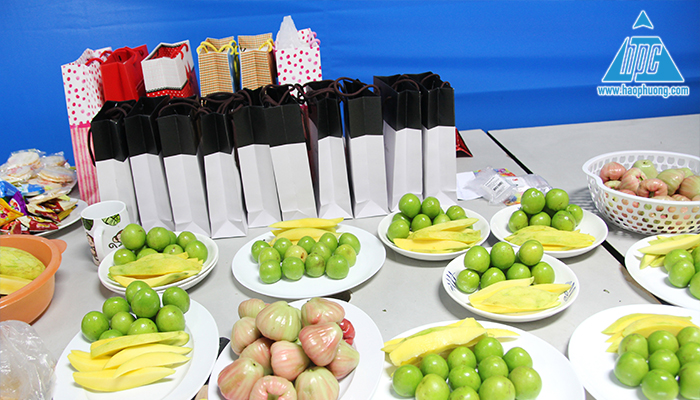 The gifts and fruit serving the party were prepared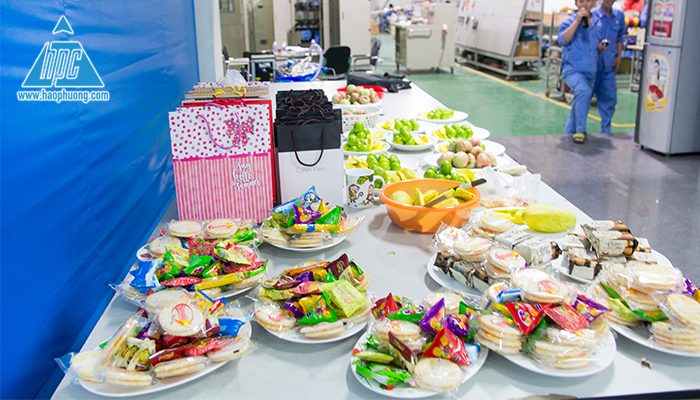 candies and other foods are served in the party
Members who have birthdays in April
The company would like to send birthday greetings to the staff below. Wishing everyone good health and spirit. In order to continue to work with Hao Phuong.
Each month, the song "Happy Birthday" resounds again with a birthday cake with lots of candles. This is also a good wishes to all members who have birthdays in the month.
The birthday celebration begins with a small warm-up game. After Ms. Thanh – HR Department shouted the command, everyone would give a massage for the one in front of them.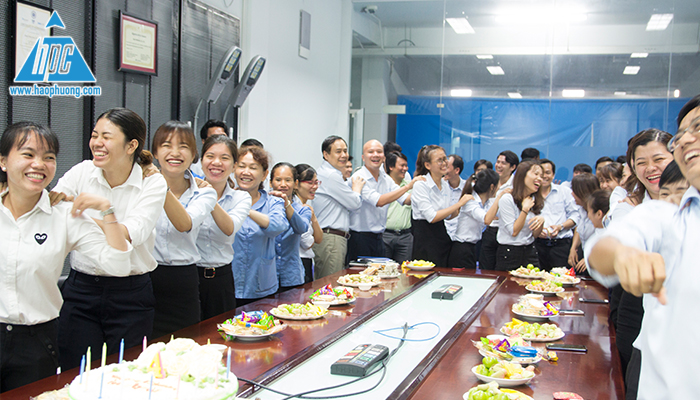 Warm-up game at the beginning of the party
Next is the birthday cake blowing. Everyone sang the song "Happy birthday" as a good wish for members who have a birthday in the month.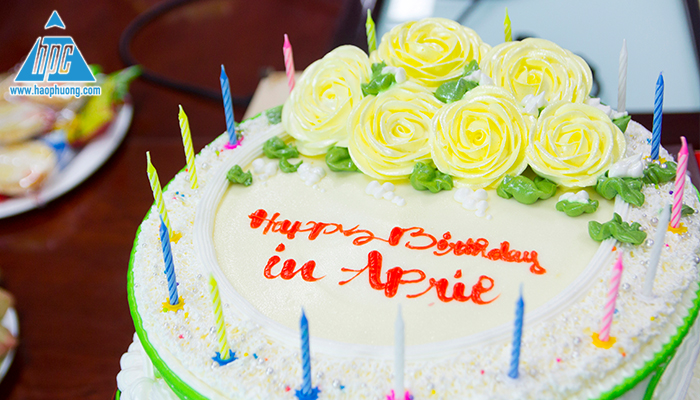 The birthday cake of this April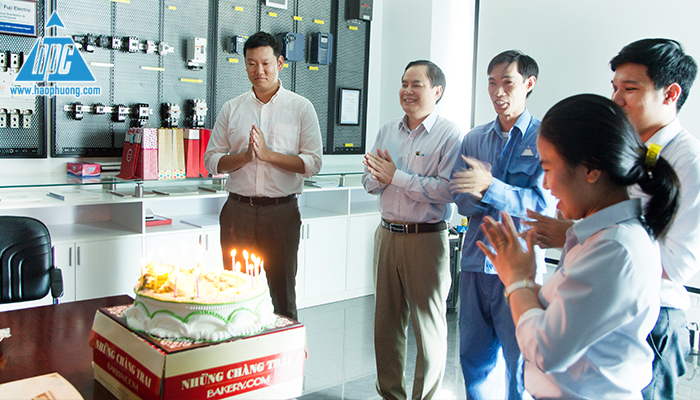 everybody was cheering and blowing the candles together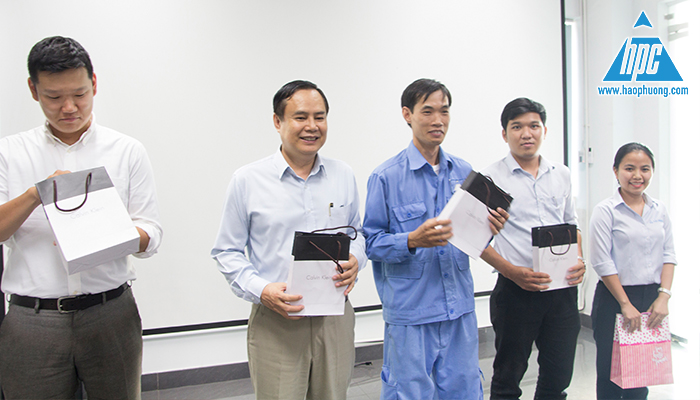 The board of directors gave gifts to members who have  birthday this April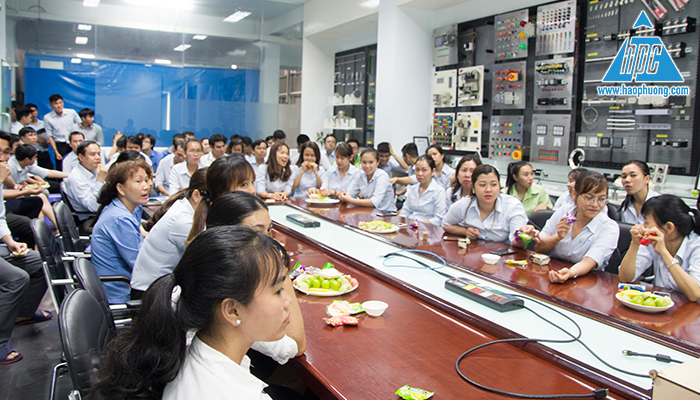 People  were chatting in a happy atmosphere
At the end of the party, there was a small game. Include questions about Hao Phuong so that everyone has the right to answer. This game has helped people once again review memorable information about the company.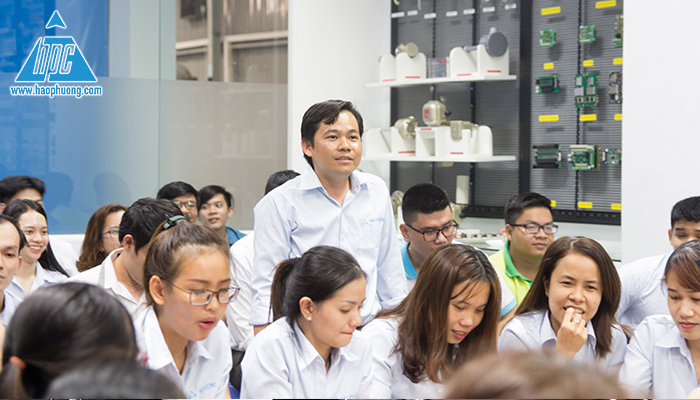 Everyone participated in answering questions about Hao Phuong
The party ended well. See you again next month.