In June 2019, Hao Phuong completed and put into practice 4 lines of export conveyor with an automatic counting system at Ben Tre aqua feed factory.
This project was carried out by 3 companies for C.P Vietnam Animal Husbandry Joint Stock Company – Ben Tre Aquaculture Production and Trading Branch.
The operation principle of the automatic bag counting system
This system uses image processing technology collected from cameras and artificial intelligence (AI). Along with that is the deep learning algorithm. The function of this algorithm is to train learning software and analyze the characteristics of the image itself. From there, improve their ability to identify and analyze them. After this learning process, the system is able to count the bags correctly.
Images collected by the system will be processed by the software. Then perform noise filtering algorithms, decompose and remove objects, detect character areas on the finished product, separate the object image boundary. Finally, the system will run the Optical Character Recognition (OCR) algorithm. OCR is the algorithm used to identify and retrieve the finished product code printed on the packaging.
The finished product code data will be detected by the software in the SQL Server database. If the item code does not exist in the order that was entered earlier. Then the system will issue a warning (Alarm). If the finished product code is correct with the product code in the order, the system will count the finished product.
With the above steps, Hao Phuong's finished product counting system solved problems related to people. For example, reducing labor costs, books, errors in the tallying process … At the same time, it brings many other benefits to customers.
Benefits of using an automatic bag counting system
Count exactly the number of finished product packages.
Detect and alert if the finished product code is wrong for the order. This is useful in inventory control, error control. Besides, it is to prevent negativity in exporting goods …
Export statistical report on the number of finished products by day, month, year …
Manage orders, customers, finished products.
Automatically email reports to management levels at the end of the day.
Reduce the amount of labor for finished product tally.
Some photos during the project process: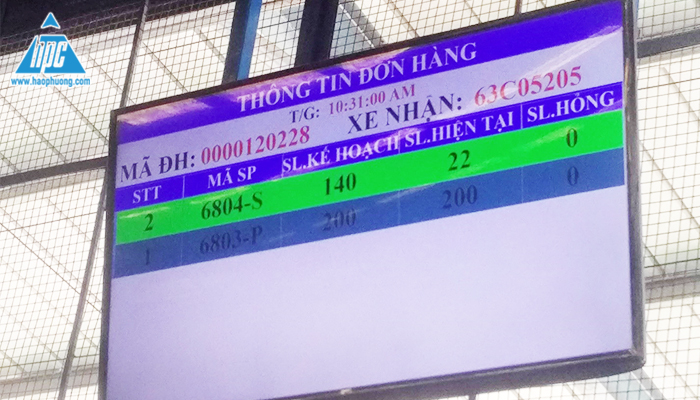 The screen keeps track of how many bags have been counted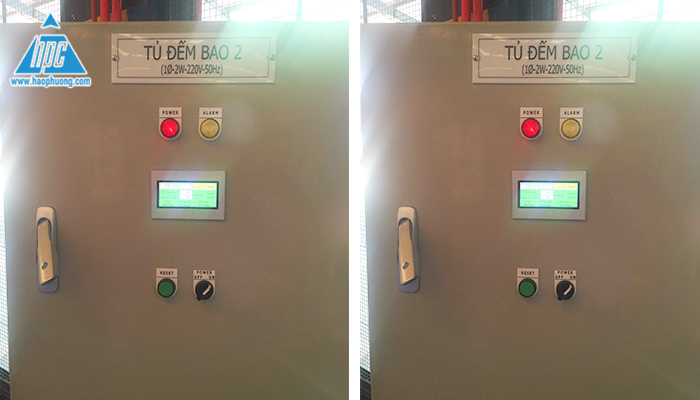 Bag counting cabinet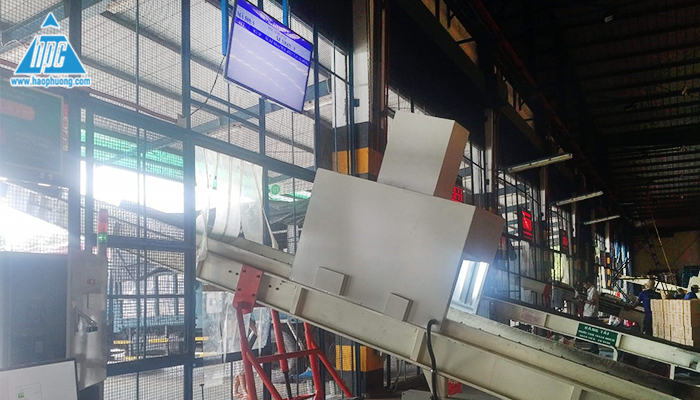 Automatic bag counting conveyor system at C.P Vietnam branch – Ben Tre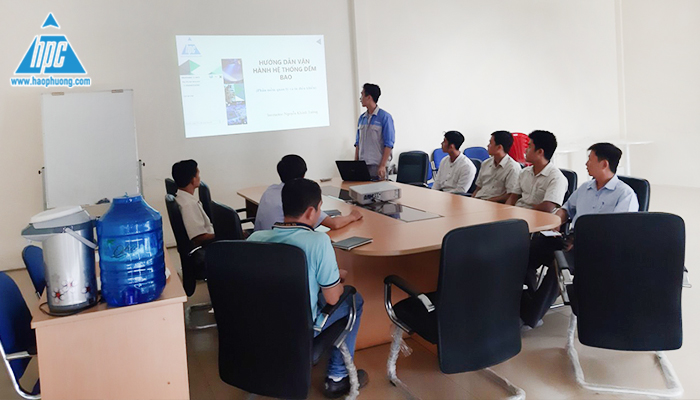 Mr. Nguyen Khanh Tuong – R&D engineer was guiding the use of the system for customers at the factory
In this project, Hao Phuong's technical team successfully applied image recognition and Deep Learning algorithms to the automatic counting system. It also demonstrates the company's capabilities in future 4.0-related projects. Hao Phuong's AI projects will become more and more powerful in the future.