At 17h30 on December 21, 2018, the whole board of directors and employees of Hao Phuong had a party to celebrate Christmas in a warm and fun atmosphere at the rooftop of Hao Phuong Company.
For a long time, Christmas is not only a festival of the Catholics anymore, but it has also spread to everyone, meaning season to bring love to family, friends and share joy. It comes to the people around us. So this is called Season of Giving
Together with the Christmas atmosphere, each member of The Hao Phuong family had prepared meaningful gifts for each other.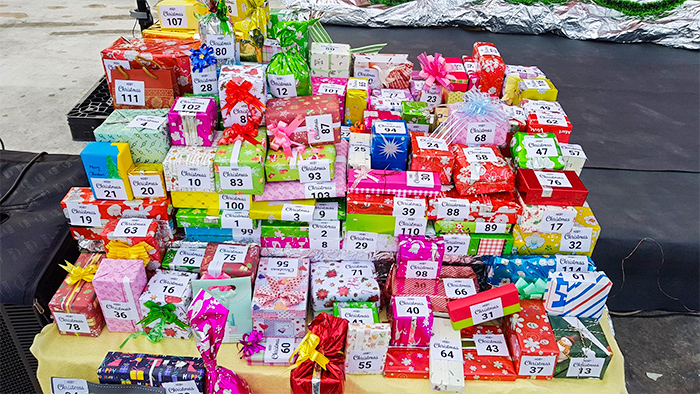 Warm red and Christmas tree decorated in colorful combinations of sparkling lights adorn the extra space and splendor. The party took place in the air filled with laughter, people eagerly waiting for the gifts they received. Besides, birthday gifts of members with birthdays in December are also given at the party.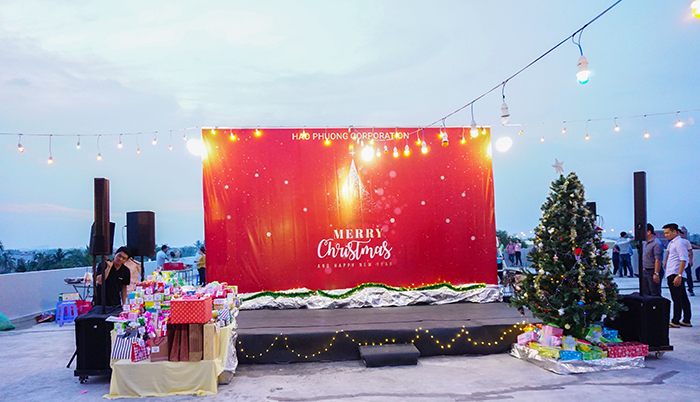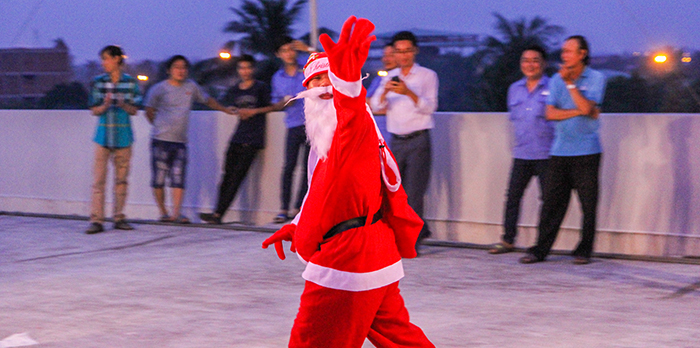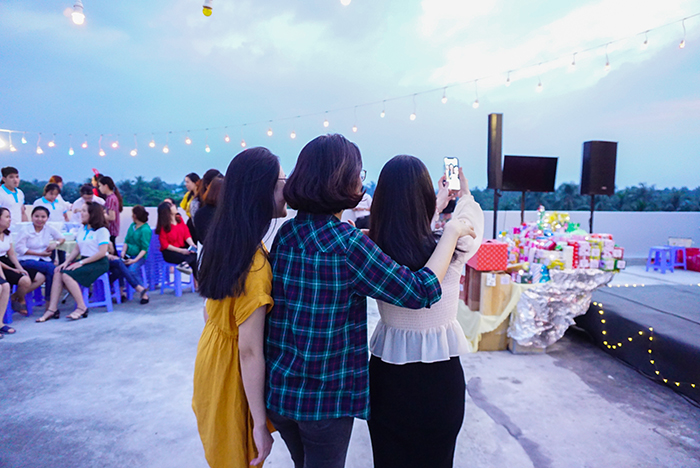 Everyone took time to check-in before the party.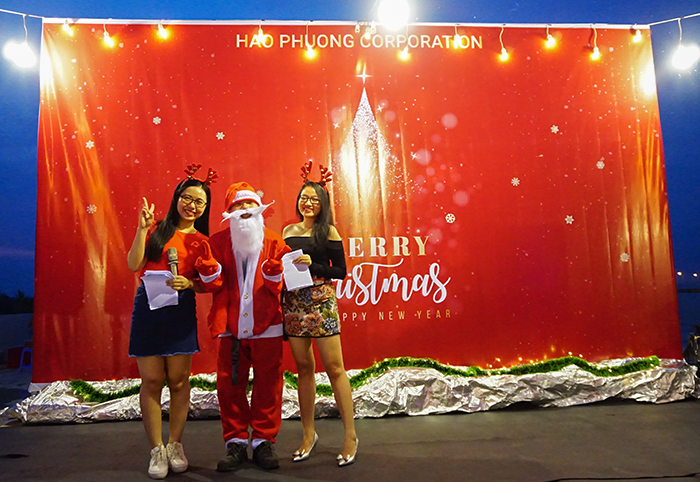 The program is led by 2 beautiful MCs Ms.Nhi and Ms.Thi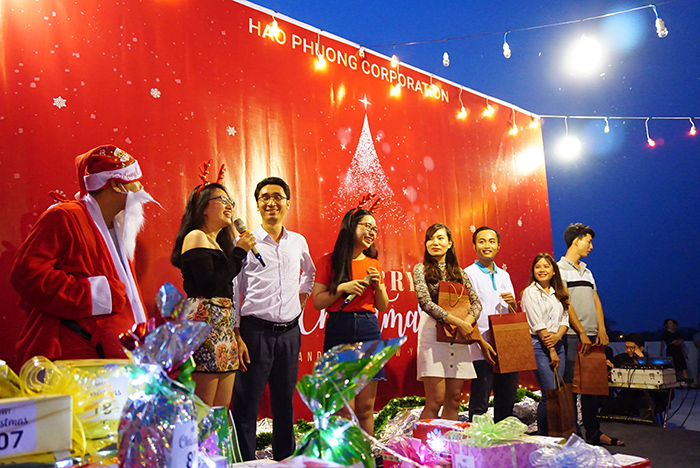 Mr. Thang gives gifts to members who have birthdays in December.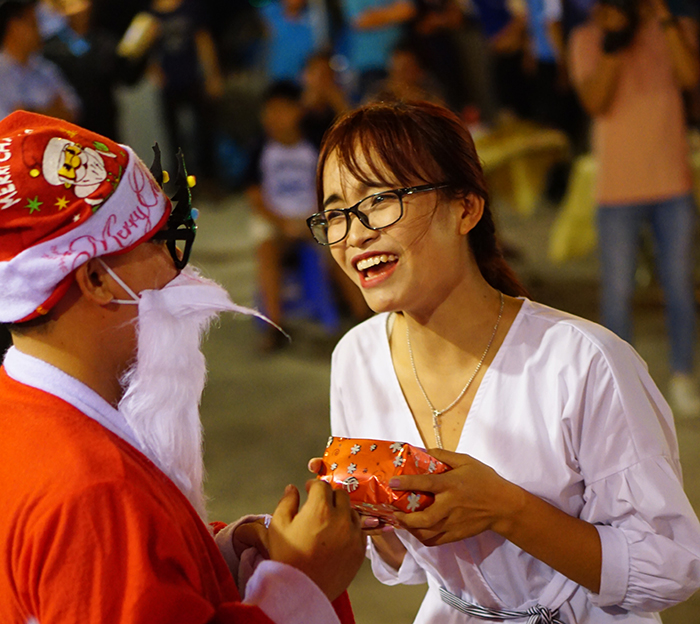 The members are happy to receive Christmas presents.
The members are happy to receive Christmas presents: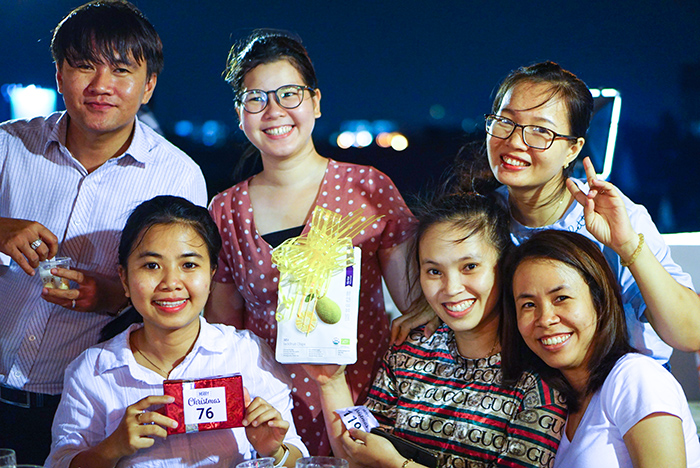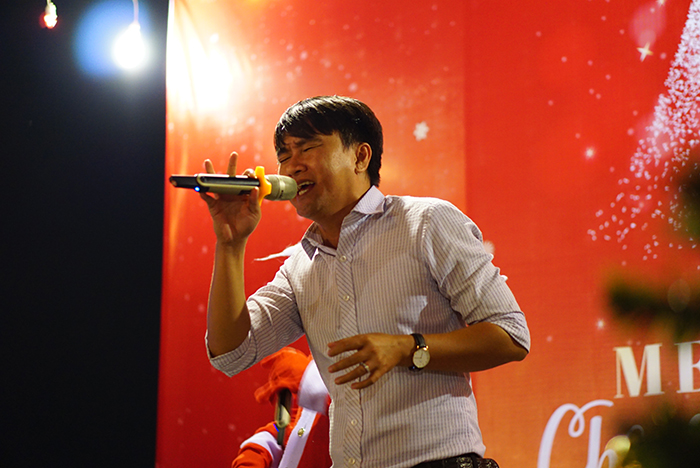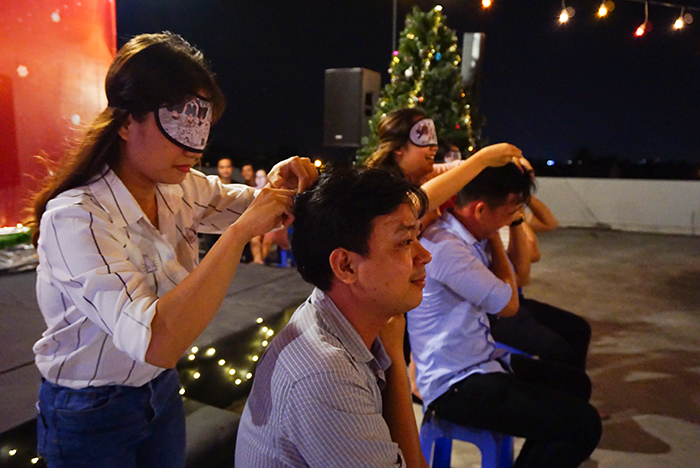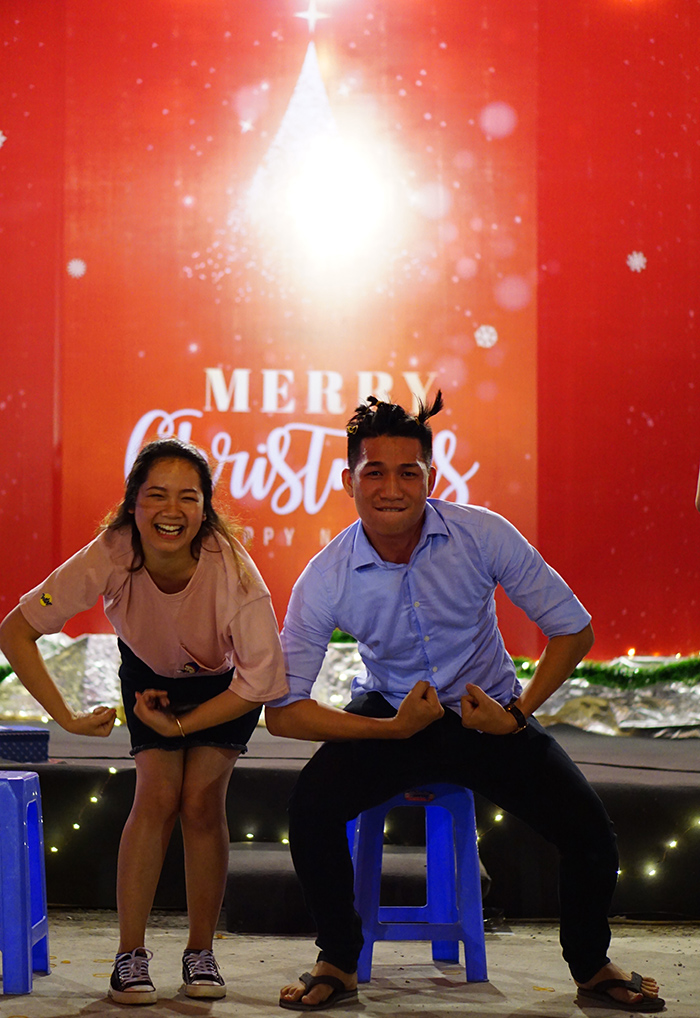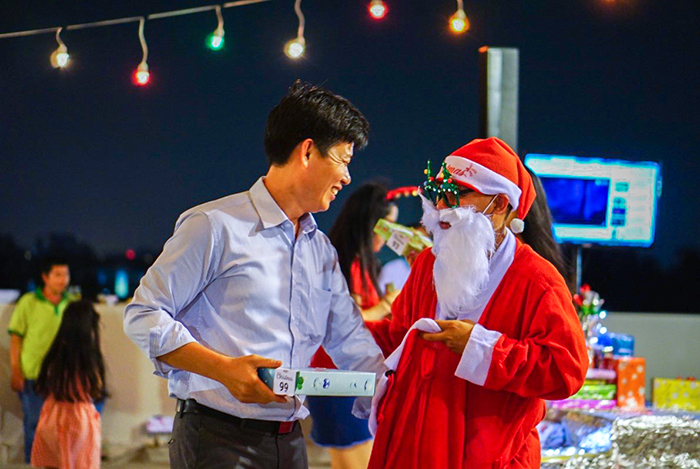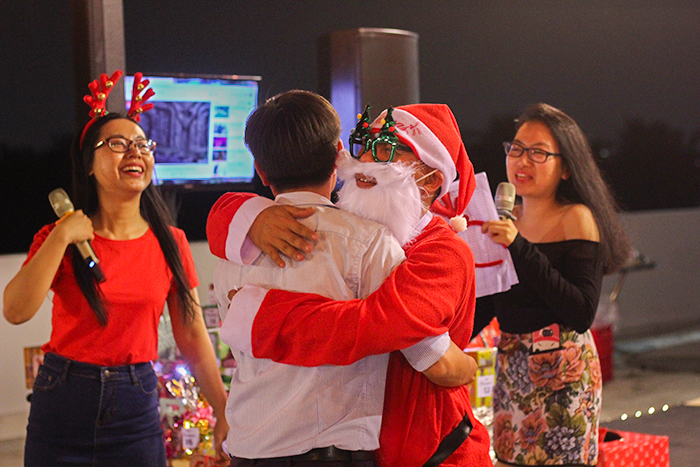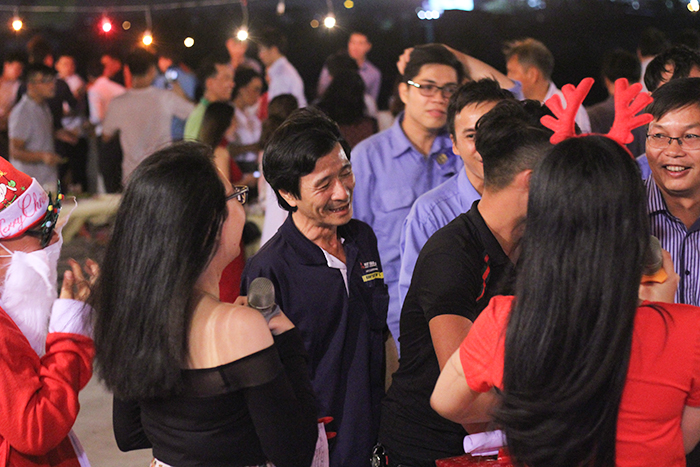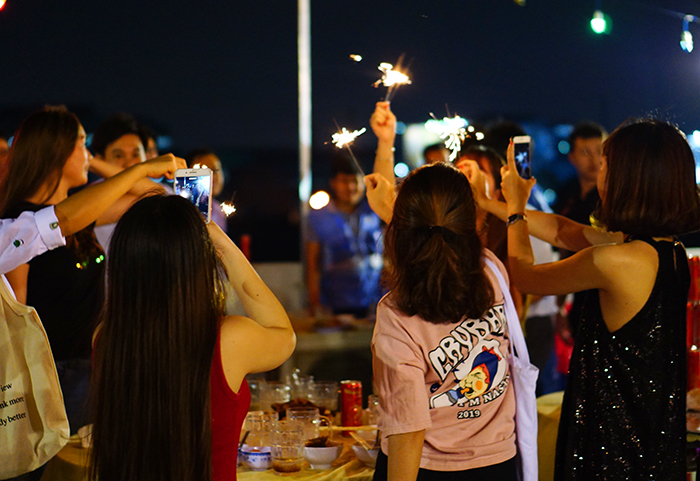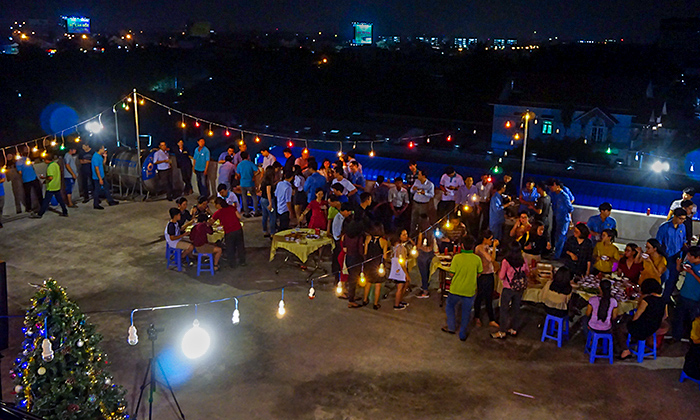 End the party in joy and happiness