Hao Phuong conducted inspections and power closures for phase 1 for the Vina Ha Nam project.
It is expected that this project will be completed and put into operation from the end of July 2017. This is the result of the efforts of Hao Phuong and Vina Ha Nam.
Starting from November 2016 with an investment of VND 250 billion, Vina Ha Nam project belongs to the investor of VINAFEED HA NAM Co., Ltd., including 3 production lines for feed for cattle, poultry and aquatic products. In particular, the project uses all major machinery imported from Europe, the US and Canada with a total capacity of 5.5MW. Among them, Hao Phuong provided important items including
1. The medium voltage part
– Supply floating medium voltage line, Recloser equipment (Schneider) and outdoor middle measuring and measuring system.
– Substation 35KV / 0.4 with 2 dry transformers 3000KVA and 2500KVA. Fuji Electric's transformer with 2 levels of input voltage of 33KV and 22KV for future power grid redundancy.
– RMU cabinet of ABB in combination with VCB 36kV and Protection relay simultaneously protects the Modbus RTU network on the Scada system to monitor station operation, input power consumption and fault warning.
2. The lower voltage part
– The power distribution system for all electrical loads in the factory including:
– Busway 4000 LS and 5000A from transformers to LV-MDB cabinets.
– MDB 5000A cabinet + Coupler + MDB 4000A uses Fuji switchgear and 2.200 KVAr EasyCan Schneider compensation system.
– Cabinet MCC system and control according to the technology process.
– Cabinet system DBs and Sub-DB for auxiliary loads.
– Lighting and grounding system.
3. Control system
– The industrial network system links and collects data of all devices in the chain via Ethernet IP, Modbus-RTU, CC-Link, Profibus DP.
– SCADA and HMI control system with a total of 3 selected operating structures to ensure the system is not interrupted in any situation
SCADA –PLC (truyền thông Ethernet IP)
The system of 5 computers with software and the interface is designed optimally through the experience of more than 10 years of Hao Phuong.
Touch Panel – PLC (Ethernet IP, Profibus DP, CC-Link communications): 15 touch panels will be operated when there is a SCADA problem.
Flowchart – PLC Mimic (CC-Link communication and interlock wired): will be operated when the two systems have problems. Thanks to the advice, urging and supervision of the rigorous work of Hao Phuong and the investor, the project was completed on schedule.
Vina Ha Nam project, when put into operation, will allow the production of 30,000 tons of animal feed/month, 15,000 tons of aquatic feed/month, and 10,000 tons of piglet feed/month. Total permitted capacity reaches 50,000 tons/month.
From here to completion of the project, there are 4 stages
Test each cluster with the seller
Run the test in combination with several imported and manufactured clusters in the country
Run the system load test
Run test with the full system load
To provide the most advanced solutions and products for projects.
Hao Phuong always selects well-known famous brands from numerous manufacturers and is committed to importing and distributing, promoting high-quality electrical automation products. This is not only enthusiasm but also the strategic vision of Hao Phuong in the market. Currently, Hao Phuong is still a distributor of industrial electrical products and automation of famous brands: Fuji Electric, Idec, Kansai, Takigen, Nichifu, Circutor … and also an integrator of automatic industrial systems in Vietnam's industry.
Pictures of Vina Ha Nam project in Hao Phuong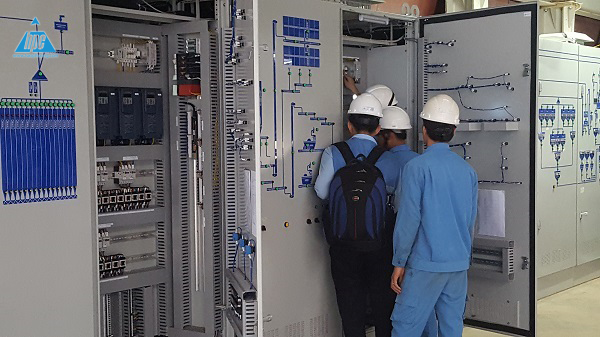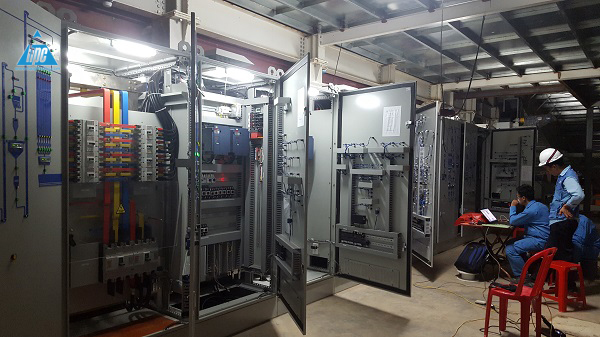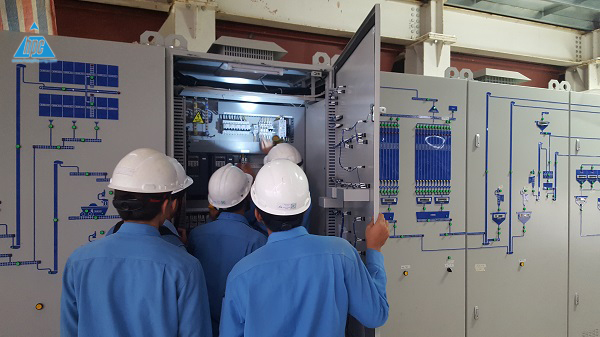 ​