When the clock reached 15:00, everyone from all departments gathered in the company's showroom room.
This time, the event organizers combine the birthday parties with members who have their birthdays in October and the day to honor Vietnamese women October 20. The sweet party took place in a warm and joyful atmosphere.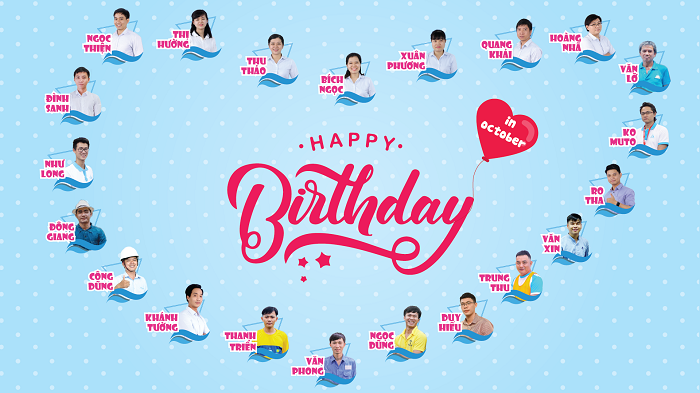 Sharing the joy to everyone, the party was broadcasted directly as a bridge between the members of the 3 branches participating.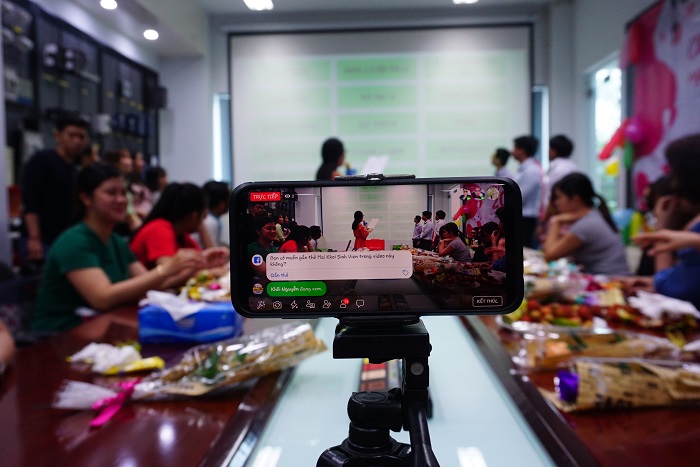 Celebrating the "October 20" of Hao Phuong family
Some brothers in the warehouse department, the production department and the Cambodia office represent the brothers in the company, sending sweet and loving greetings to the sisters in Hao Phuong's family: "Wishing you all in Hao Phuong's family on October 20, received much joy, meaning and happiness with family and colleagues ". Another humorous wish "I wish sisters in the CS room be happy and have lots of milk tea",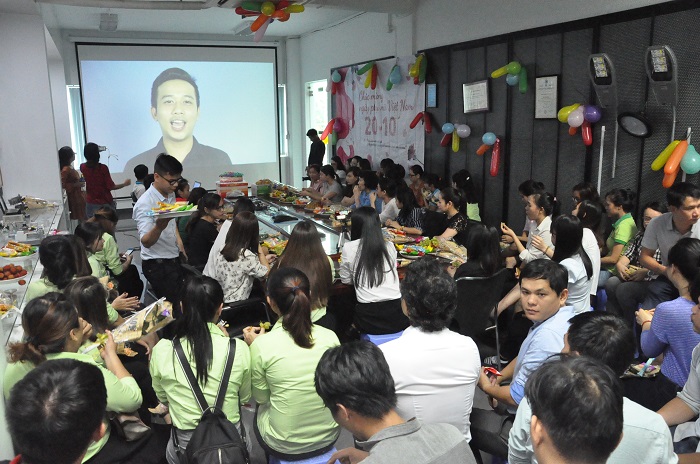 All The wishes with fresh flowers are sent to all the sisters on October 20.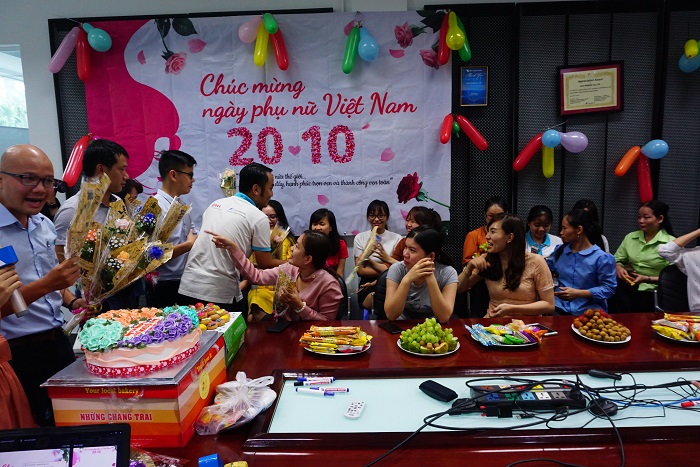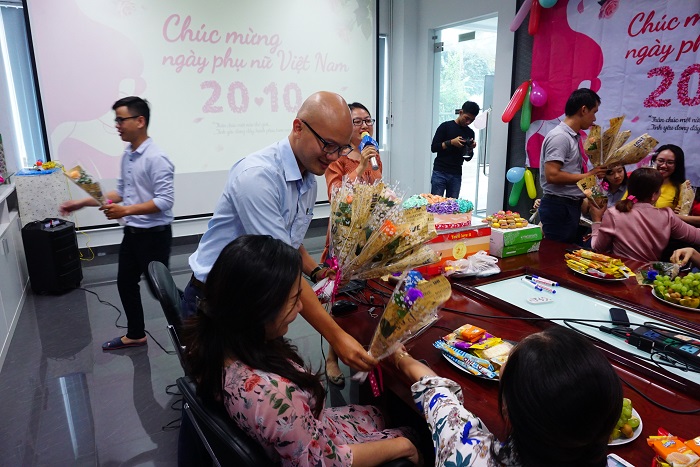 Celebrating the birthday of members with birthdays in October
Next to it is the birthday party of Hao Phuong members. Wishing members have birthdays in October healthier and happier in life.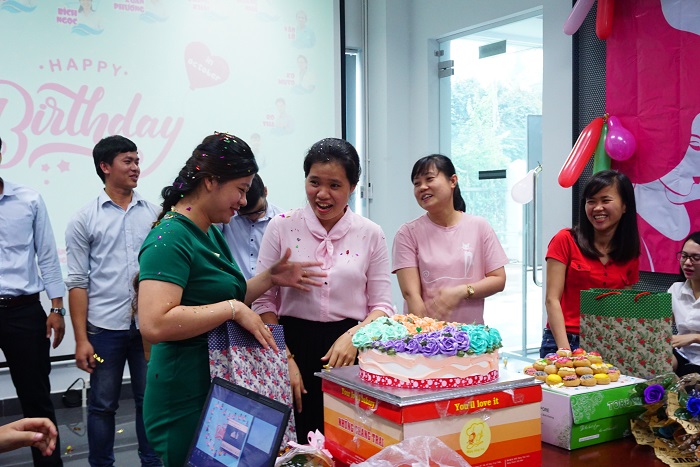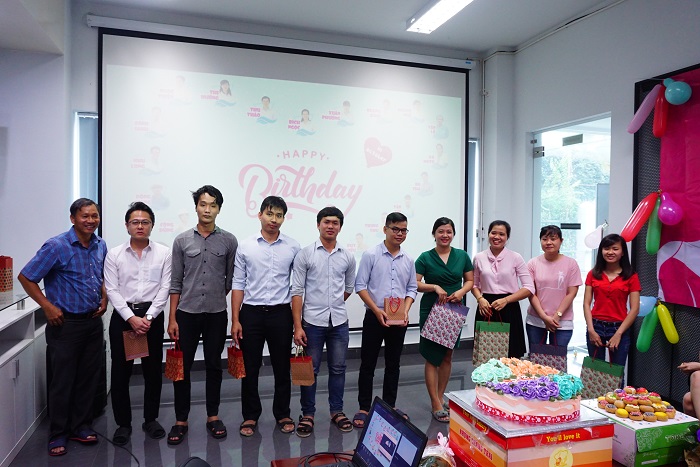 For the atmosphere of the party more lively and attractive, this time, organizers organized the game "Hardcore Memory Game" to show the spirit of teamwork between teams.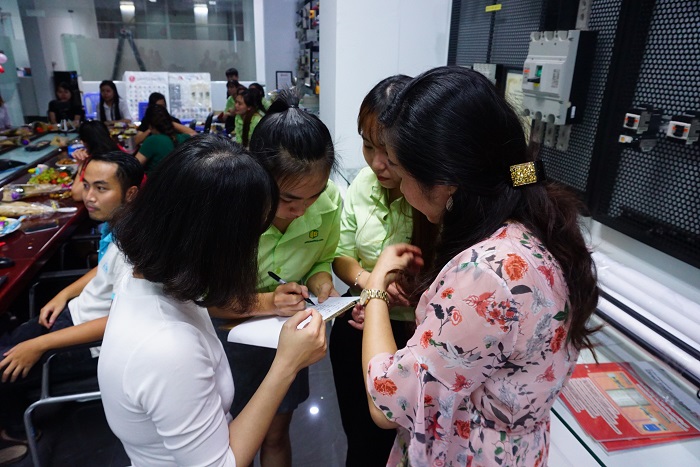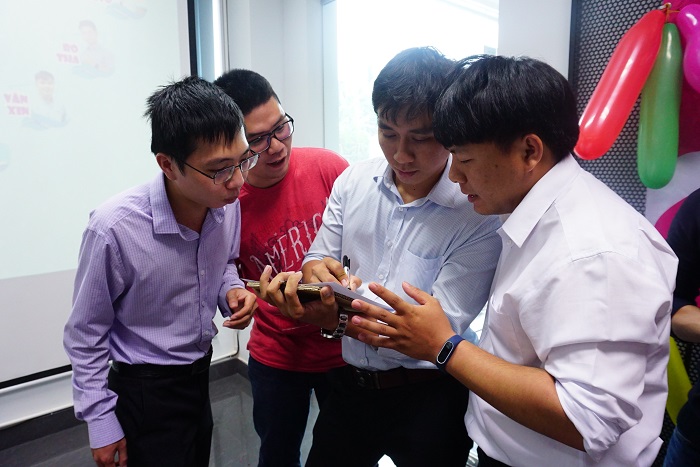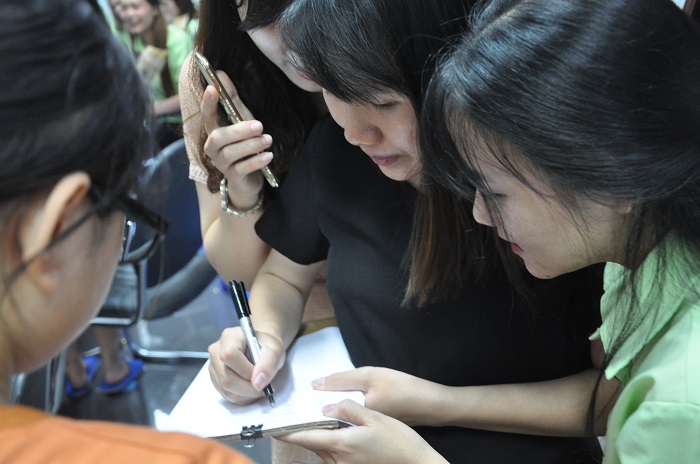 The Joy multiplied when receiving gifts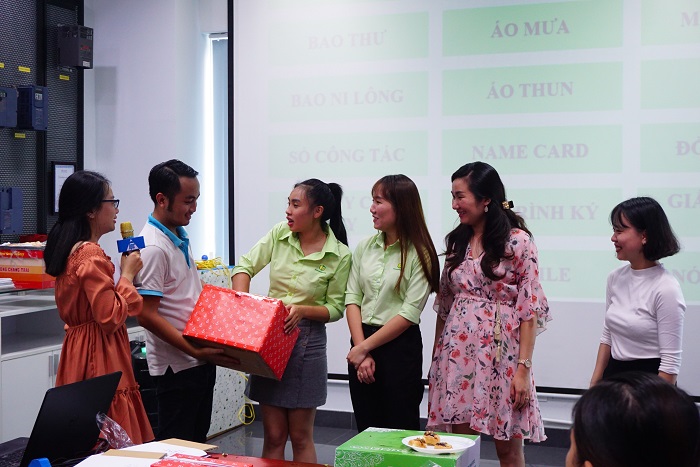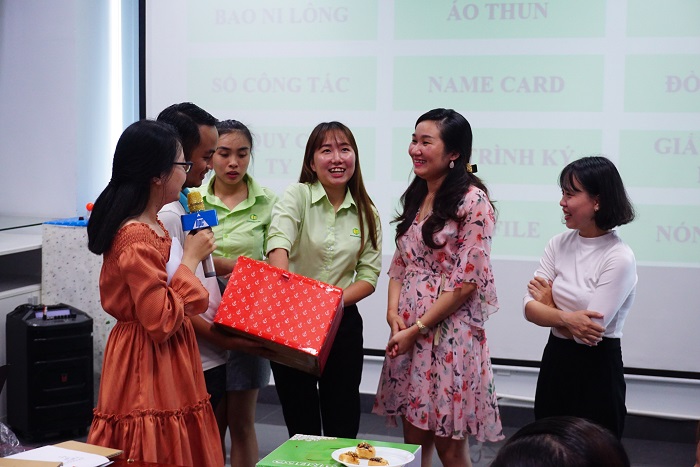 Board of Directors of Hao Phuong always cares about the spiritual life for employees in the company. Small parties have a deep meaning, create a joyful atmosphere and increase the spirit of solidarity among everyone in Hao Phuong's family.