Hao Phuong is cooperating with C.P Vietnam to implement the project of constructing an electric system of shrimp bran pellet compressor at Ben Tre branch. The project starts in September 2018 and is expected to be completed by July 2019.
Fisheries industry of our country is developing strongly
Vietnam is a geographically favored country. With ideal conditions, the fisheries sector is developing strongly and plays an important role in our country's economy. The fishery is an important source of food for humans. Moreover, this is an economic sector that creates jobs for many people. Especially in rural and coastal areas.
Chart the growth of the fisheries industry
Shrimp and pangasius are the two main types of seafood in Vietnam. They are mainly raised in the Mekong region. The government is currently promoting aquaculture expansion and shrimp farming. The goal of the agricultural sector is to increase the value of seafood exports from USD 3 billion (2016) to USD 10 billion (2025).
Hao Phuong in the approaching phase of Feedmill factories
Understanding the attractiveness of the industry, Hao Phuong has been involved in many projects in large and small animal feed factories across the country. The company wants to bring comprehensive solutions to the automation industry with advanced technologies and techniques today.
Some typical projects that Hao Phuong has participated in and received from customers' trust can be mentioned as: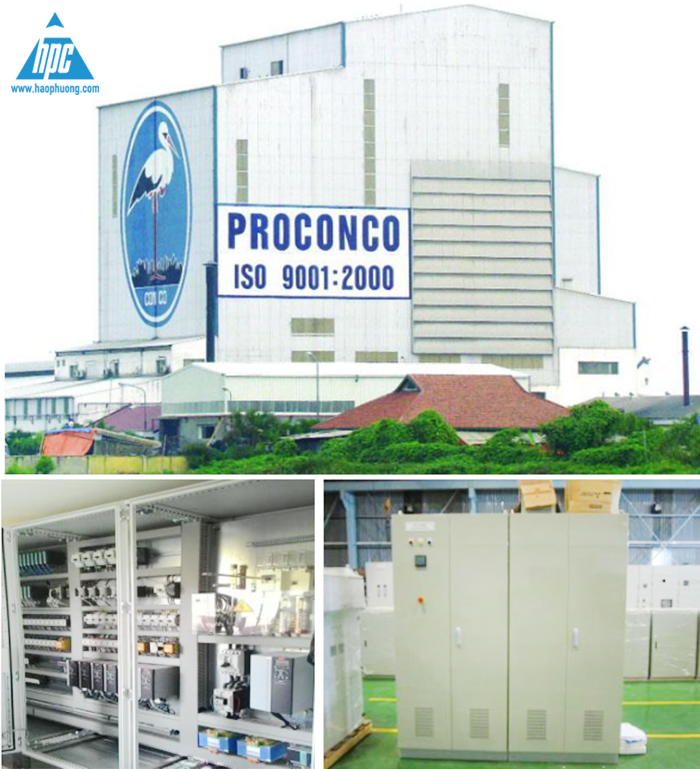 Proconco Can Tho Aquatic Feed Factory (Installation of electrical and cabinet systems LV, 2015)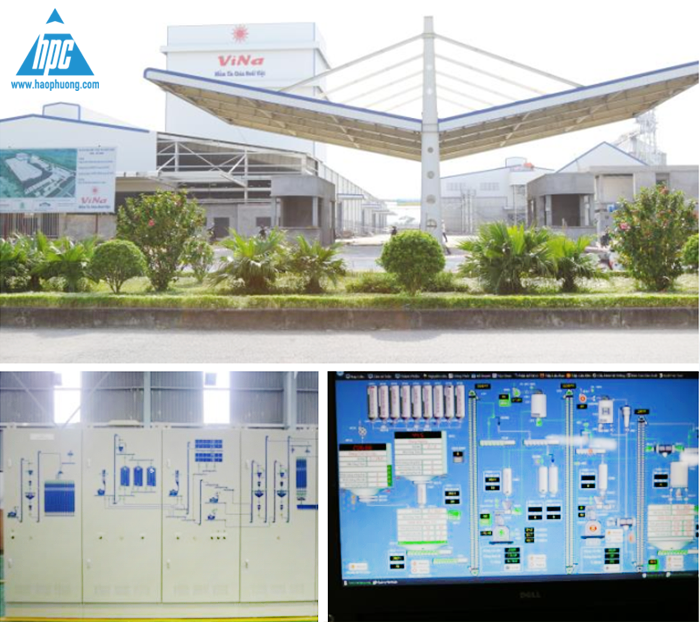 Vina Ha Nam animal feed factory (Installation of the electrical system, SCADA lighting and control system, 2016)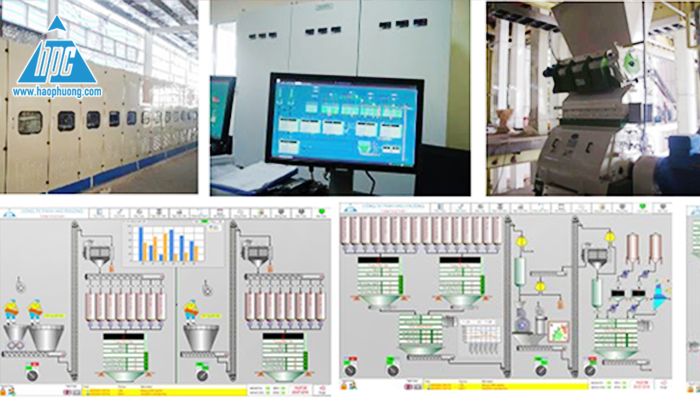 Hiep Tai – Can Tho Factory (Installing distribution cabinets, control cabinets and SCADA system, 2016)
The project of  installing an electrical system of compressor for bran shrimp feed line 11, 12, 13 and 14 at Ben Tre branch
Referring to the feed mill, not to mention the C.P Group. This is one of Thailand's largest private corporations in Thailand. C.P Group is the world's largest producer of animal feed. C.P Vietnam is one of the subsidiaries of the C.P Group.
Hao Phuong had the opportunity to cooperate with C.P Group in a number of important projects on a large scale. One of them is the project of constructing an electric system of compressors for bran shrimp lines 11, 12, 13 and 14 at Ben Tre branch. The project starts in September 2018 and is expected to be completed by July 2019.
Right from the start of the project implementation, the preparation work was organized thoroughly and methodically under the observation and coordination of the factory. A construction team is organized according to a tight diagram. The members are engineers who have many years of experience in projects from North to South. Besides the installation of office and workshop containers. Safety training at work is also done strictly.
On October 26, 2018, the construction engineers and many workers of Hao Phuong had a safety training session by handling unexpected situations.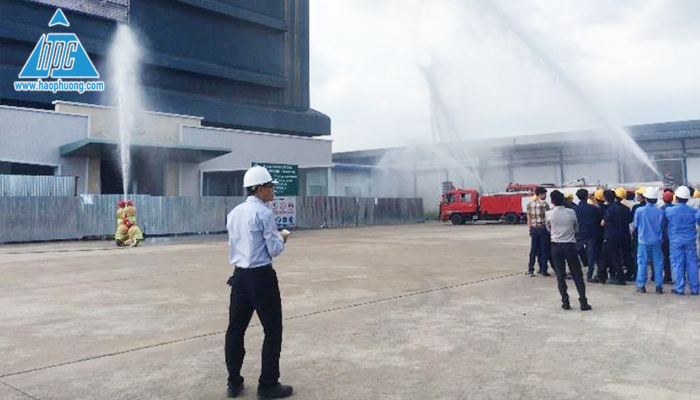 Training on safety in labor
Construction items of the project
Remove and modify the old fish bran system to shrimp bran
Dismantling 1 & 2 line extruder system
Modify PLC bran & shrimp bran system
Modify cabinet system MDB-1 & MCC Fish bran to shrimp bran
2. Installation of electrical systems for Phase 3 compressors
Installing the main power supply system
Dismantle transformer 2 system (Premix)
Installation of electric line system 11.12
Installation of electric line system 13,14
3. Installation of television screen control room
Some pictures of the project construction process: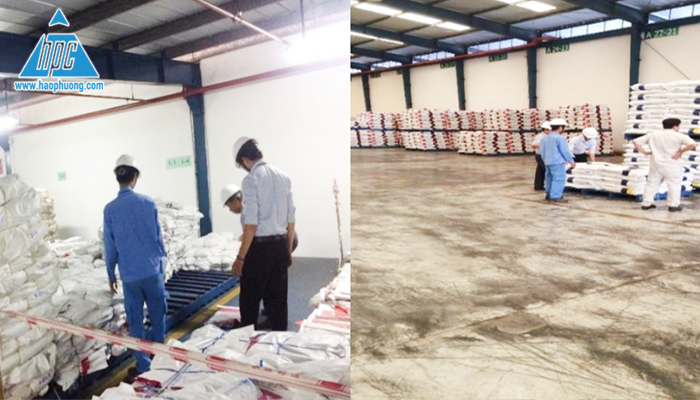 Surveying the packing area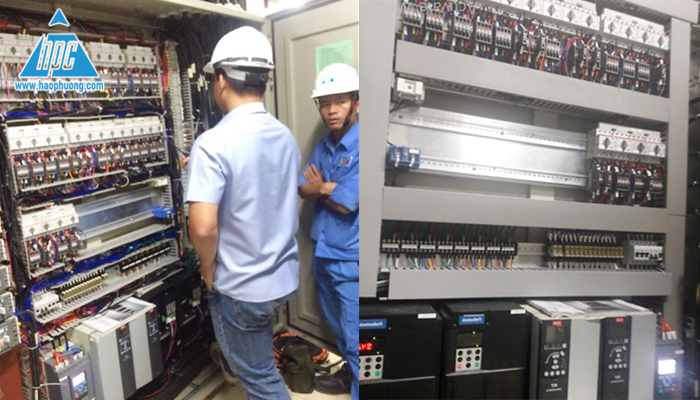 Modify MCC 42 and test converter signal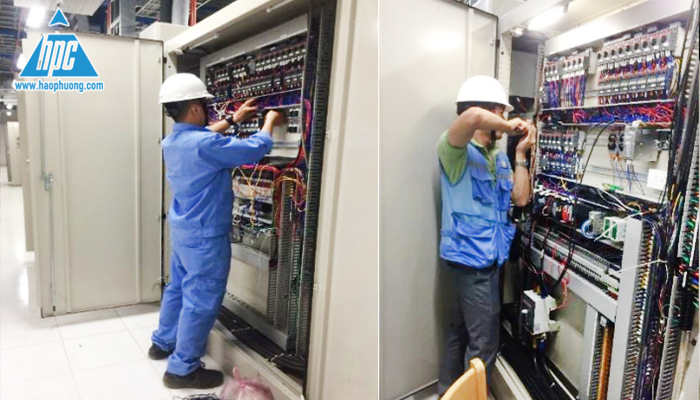 Modify MCC cable tray ladder cabinet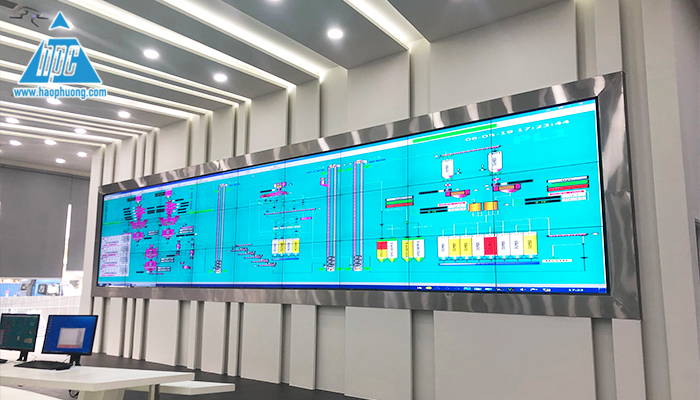 Image after installing television screen (control room)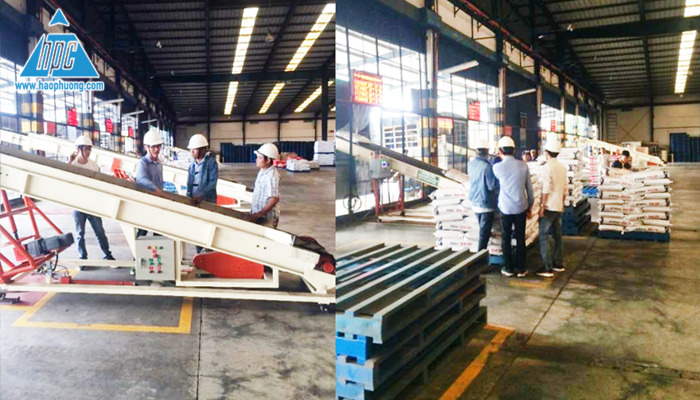 Survey and prepare to install the camera system to count bags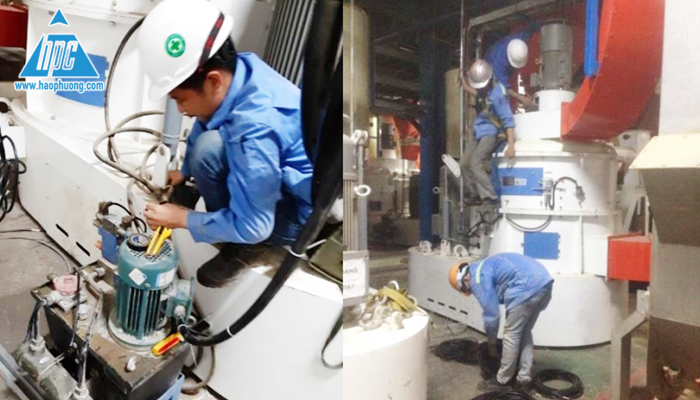 Measure insulation and test dimensional rotation line 12 grinding system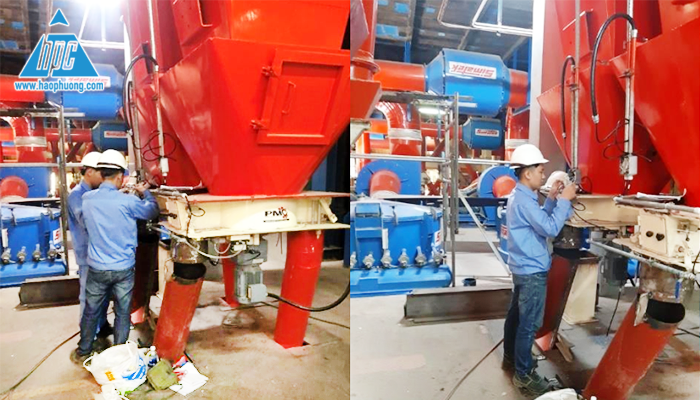 Signal testing of line 12 crushing control system
Hao Phuong and C.P Vietnam have close cooperation in this project
Accompanying throughout the project together with Hao Phuong, there is always the monitoring, interest, and help of the C.P Group team. The achievements of today are a tireless process of cooperation and work. The ultimate goal is to bring the right results as required by the job. At the same time, create and maintain credibility and trust from customers. It was these beliefs that cheered Hao Phuong to fulfill his mission. It is customer service, bringing value and useful contributions to society and the community.
The project is still in the completion phase of installation and construction. All stages are implemented as planned. Information about this project will continue to be updated in the following articles.