The fishery is one of the strongest economic sectors of our country. Recently, Hao Phuong had the opportunity to cooperate with C.P Vietnam in the project of building Dong Tam shrimp hatchery at the company's branch in Ben Tre.
Vietnam is ready to become the leading country in the world fishery industry
In recent years, Fisheries has played an increasingly important role in the country's economy. The Government of Vietnam has set a goal of making Vietnam the leading seafood exporter in the world. Currently, Vietnam is the 4th largest shrimp exporter in the world and Southeast Asia. (According to MARD and VASEP)
C.P. Group – One of the top 5 shrimp hatchery enterprises in Vietnam: 25 years with seafood
C.P Vietnam pays great attention to developing the process of breeding shrimp
   C.P. Livestock Joint Stock Company Vietnam belongs to the Thailand C.P Group. This is the world's leading corporation in the production of animal feed and research and development of animal breeds. Formed on that solid foundation, C.P. Vietnam has constantly grown and asserted its brand in the Vietnam market for the past 25 years (1993 – 2018).
   C.P Vietnam identifies the seed as one of the decisive factors that bring success or failure for shrimp farmers. Therefore, the company has continuously invested and improved the technology to create the best quality shrimp seed. C.P. Vietnam has a modern shrimp seed production process by microbiological technology. Especially do not use antibiotics.
C.P. broodstock is C.P. Vietnam imports directly from the parent shrimp farm of C.P. Group. Group Thailand. This is a center specialized in researching, breeding, nurturing and producing broodstock. The purpose is to provide the Group's subsidiaries such as C.P. Thailand, C.P. Vietnam, C.P. China … This center was also welcomed by the Director of the Directorate of Fisheries to visit, work and allow the export of seed into Vietnam.
C.P Vietnam's development plans for the shrimp industry
   At the company's customer conference in 2018, Mr. Adisak Torsakul – Senior Vice President in charge of seafood industry C.P. Livestock Joint Stock Company. Vietnam said the company will continue to expand and build new shrimp hatcheries. Specifically in localities such as Quang Binh, Binh Thuan, Ben Tre, Vung Tau, Bac Lieu. The estimated capacity is 25 billion seeds.
Hao Phuong is the package constructing unit of C.P Vietnam shrimp hatchery, Ben Tre branch.
Hao Phuong – leading mechatronics and construction unit
   Hao Phuong honored to become the construction unit of the whole shrimp breeding farm for Branch 3 C.P. Vietnam in Ben Tre. This is a project to strengthen and affirm our capacity. Hao Phuong is confident to be a reliable partner in providing M&E packages and construction packages for customers and partners.
Some information about this work
   Dong Tam Shrimp Breeding Project – Branch 3 of C.P Joint Stock Company in Ben Tre was started in early January 2019. The work was started after receiving a construction permit issued by the People's Committee of Binh Dai District. It is expected that this shrimp hatchery will be completed in early 2020. This work will include 7 new shrimp nursery houses. Each nursery house has 10 nursery tanks and 2 tanks with a capacity of 24 m3. In addition, the Hao Phuong company team will renovate 4 shrimp nurseries. The total number of nursery tanks in these 4 houses is 102. Each nursery has a capacity of 10 m3.
   Besides, Dong Tam shrimp farm has other works. It is 1 incubator, 7 algae growers, 1 algae experiment house, 2 seawater treatment houses. It also includes office area, rest house, garage, security house. Along with that is the packing house, the maintenance house, the generator house, the transformer, the pump, and the sewage treatment system.
Some actual photos of Dong Tam shrimp hatchery construction process to date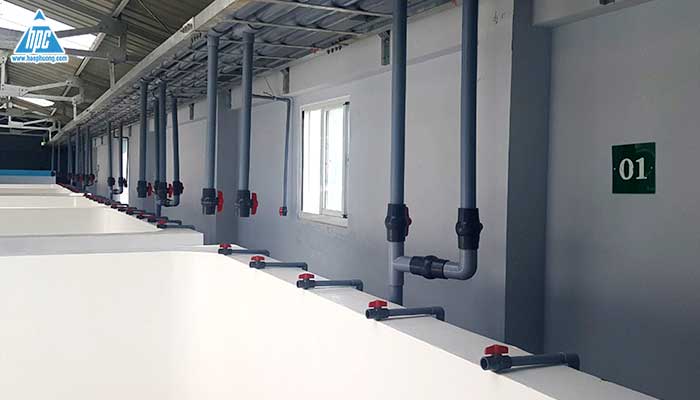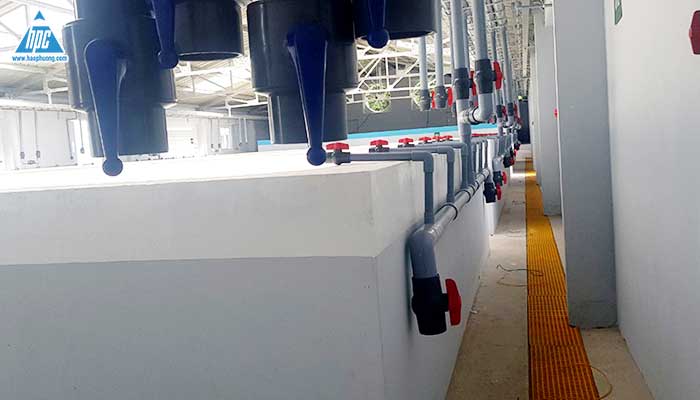 The plumbing system of the shrimp nursery house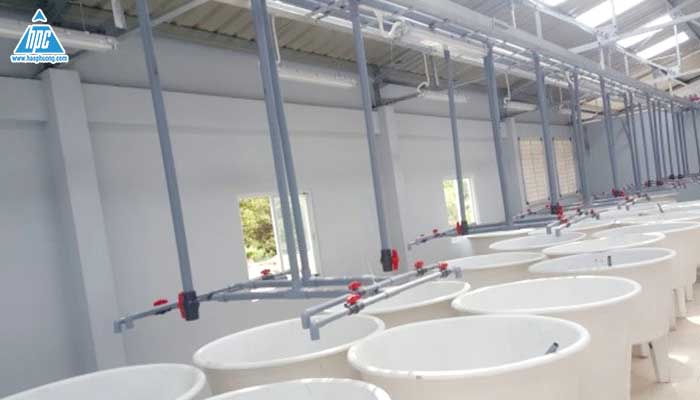 The Construction of water pipes for incubators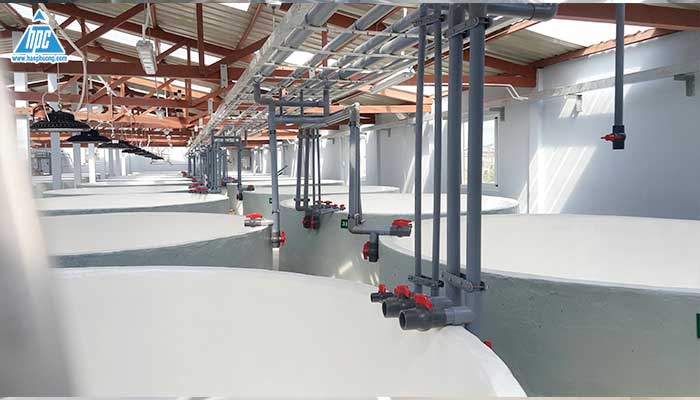 The Construction of water pipes for algae houses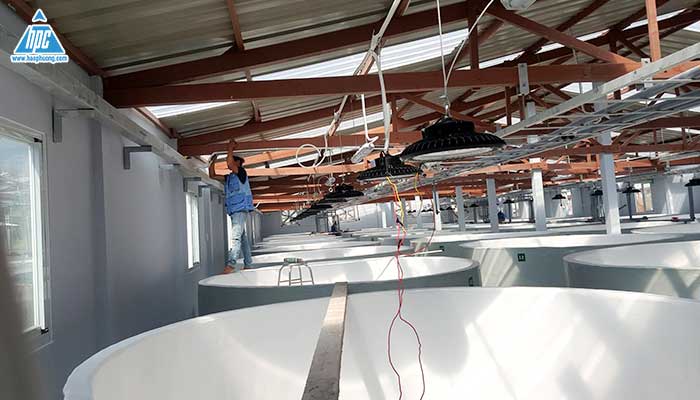 The Construction of lighting systems for algae houses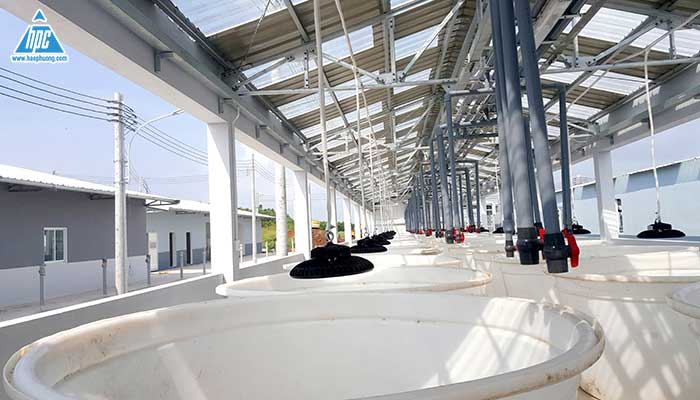 The Construction of water pipes and lamps for algae houses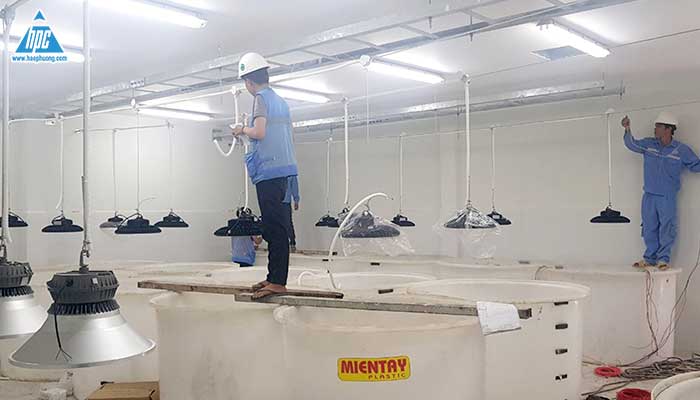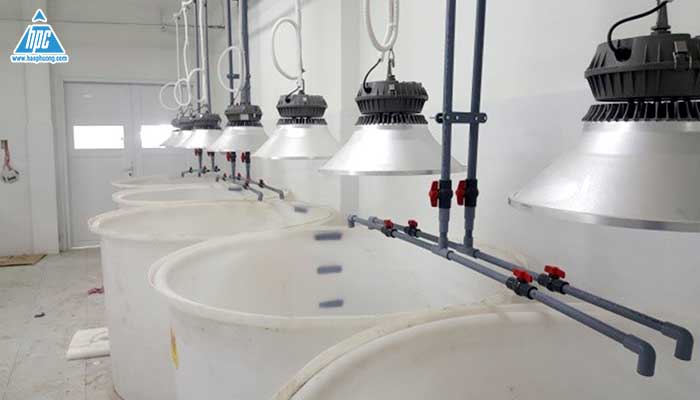 The Construction of water pipes, gas pumps for algae laboratory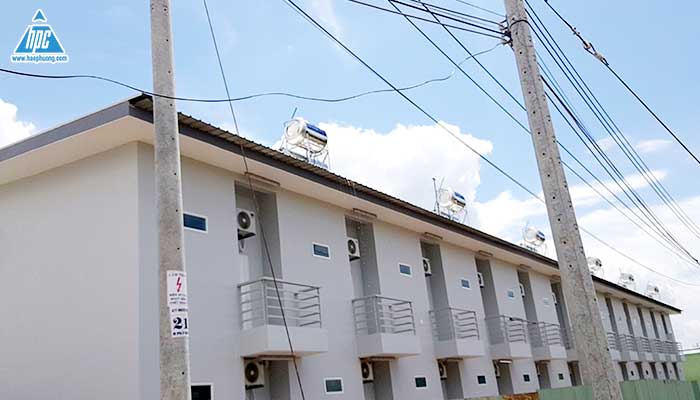 The work shifts resting area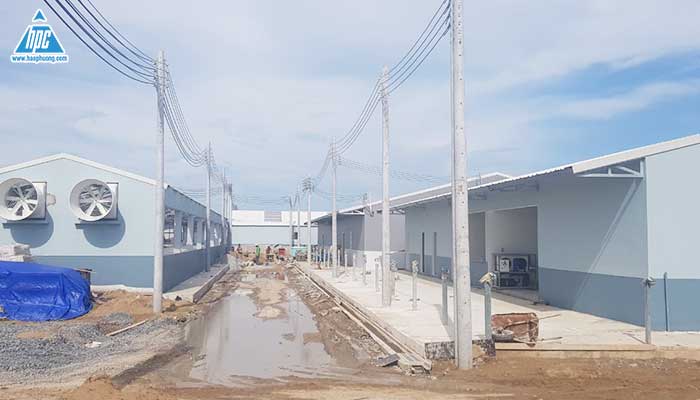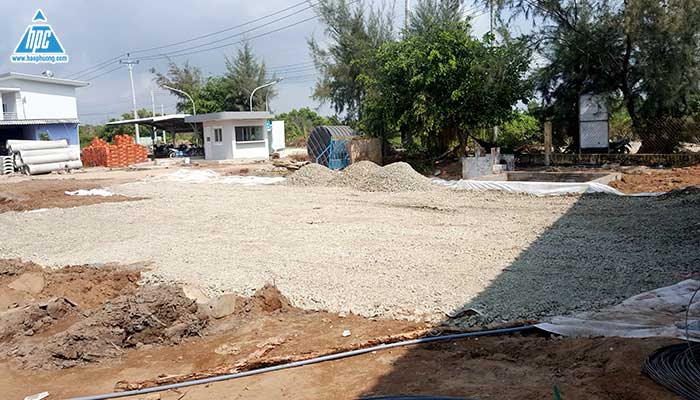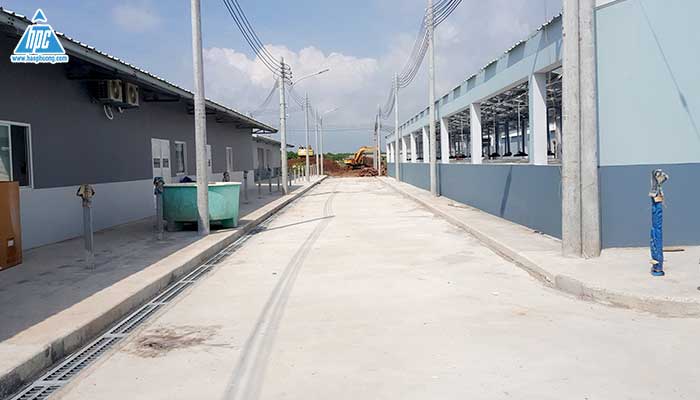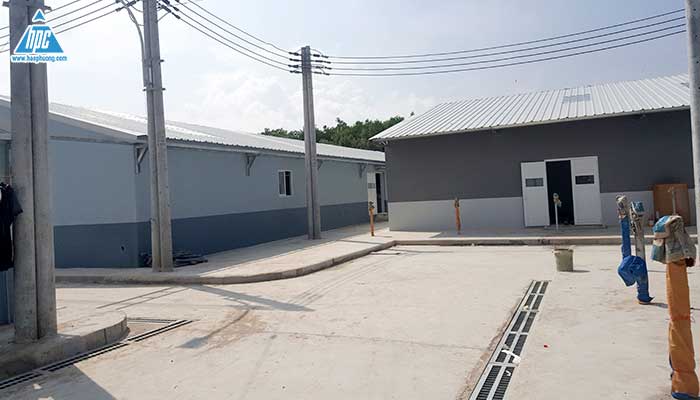 The Construction of internal roads
Each project, construction is an opportunity for Hao Phuong to perfect its capabilities. We are always confident to be a reliable companion of our customers and partners in the process of building and developing businesses.
Looking for more information:
Hao Phuong is an importer and distributor of industrial electrical equipment of major brands in the world. At the same time, Hao Phuong is also a leading contractor of the construction and industrial integration system in Vietnam.
Call us immediately via Hotline for more information: 1800 6547
Or leave your contact information, we will contact you as soon as possible!