The 2019 VIMF exhibition has entered the second day. The atmosphere of the Hao Phuong booth is very active. let's follow the hot news directly from the exhibition.
The exhibition's atmosphere was getting hotter from the opening.
Right from 8:30 am, Hao Phuong staff was present at the exhibition. Everyone together set up the booth again. The equipment is also checked again to ensure visitors get the best experience.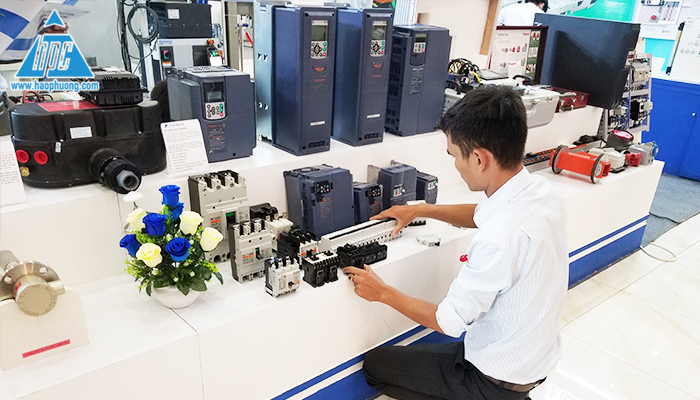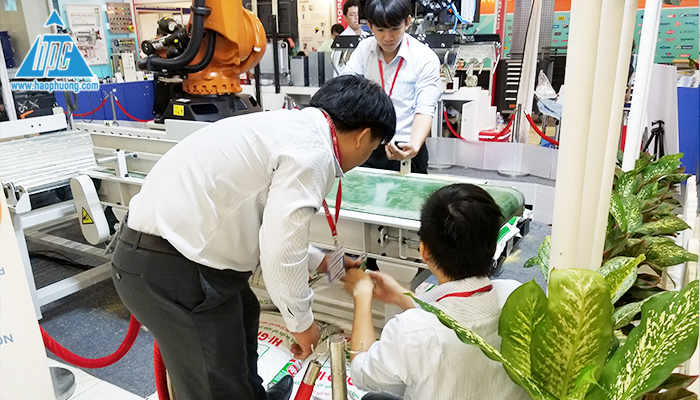 The booth is set up for visitors to have the best experience
Robot solutions at this year's exhibition of Hao Phuong received great attention. Most customers visiting the company's booth stopped to consider the operation of these robots. The number of questions raised for the company's consultant has proved the level of customer interest in these products.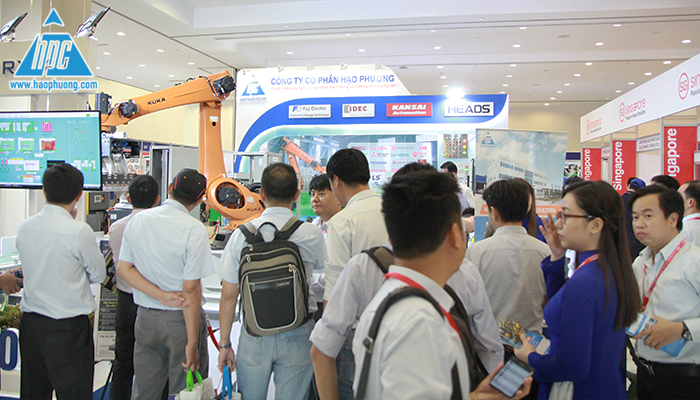 Visitors were very interested in Hao Phuong's robot solutions at this year's exhibition
Many visitors visited Hao Phuong's booth and left their information. The business department of the company will soon contact and give more advice to customers. Hao Phuong hopes to have opportunities to cooperate with many potential customers. Especially after the 2019 VIMF exhibition.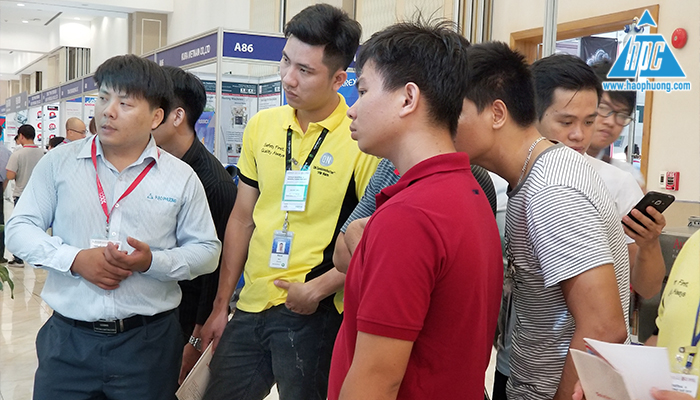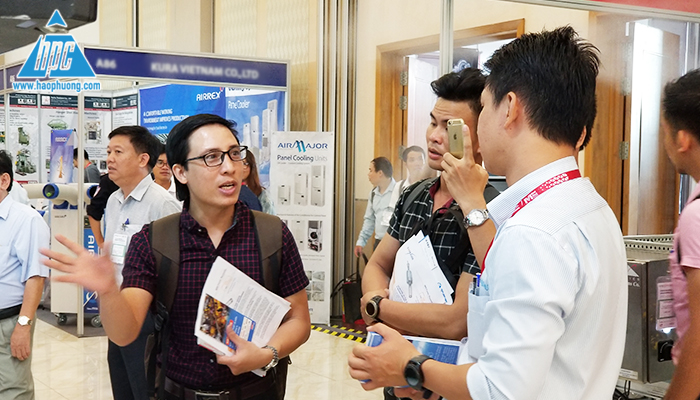 Visitors visit Hao Phuong's products on the 2nd day of the exhibition.
Important partners visited the Hao Phuong booth at the VIMF exhibition.
Beside new customers, Hao Phuong booth continues to welcome loyal customers. There are also important partner partners to visit and exchange on the 2nd day of the exhibition. Specifically, Mr. Bunjong Chawalitruangrith – General Director of KSP Vietnam company visited Hao Phuong booth. KSP is a subsidiary of C.P Vietnam. This is an important partner of Hao Phuong.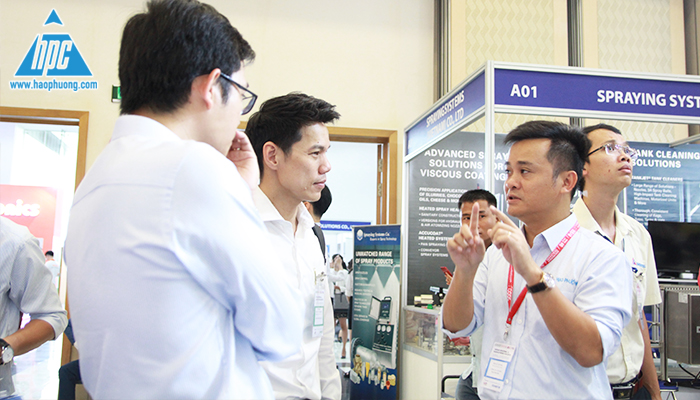 General Director of KSP Vietnam Company visited Hao Phuong booth.
C.P Vietnam and Hao Phuong have collaborated on many important projects. This time, C.P, as well as KSP, are very interested in automation solutions provided by Hao Phuong. Certainly, the two sides will soon continue to have future cooperation. Especially in projects with automatic robots.
Danfoss representative also visited Hao Phuong booth at noon on June 13. Hao Phuong has just become an official distributor of Danfoss products in Vietnam. Through the exhibition, this year, we hope the two sides will understand each other better for long-term cooperation.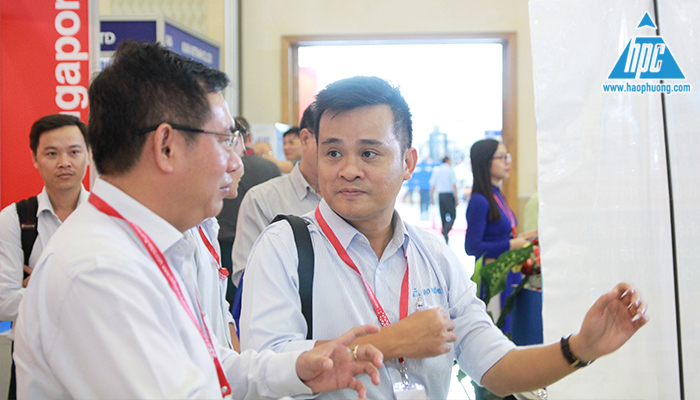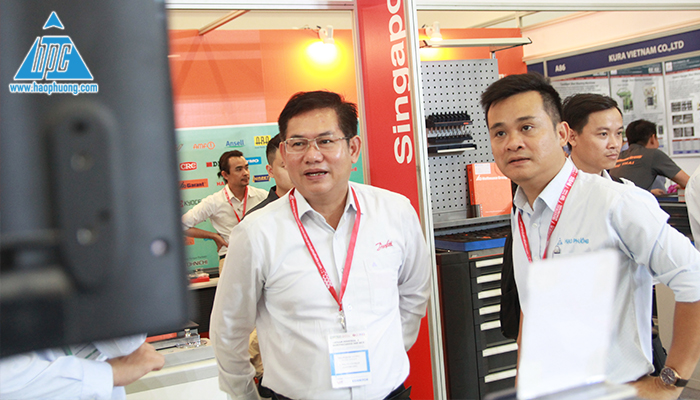 Danfoss representative came to visit Hao Phuong booth
Here are some other notable images at the Hao Phuong booth at the VIMF exhibition on 13/6.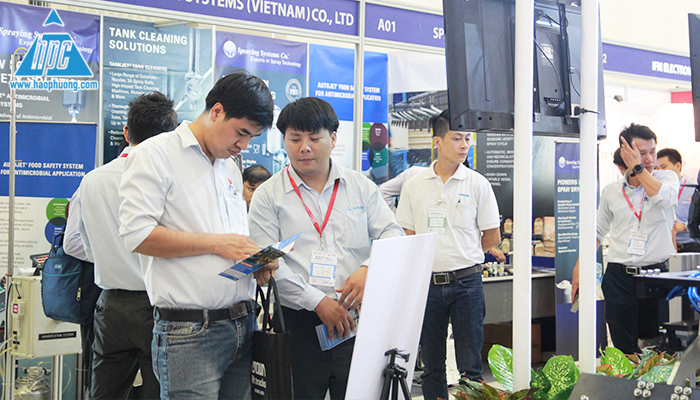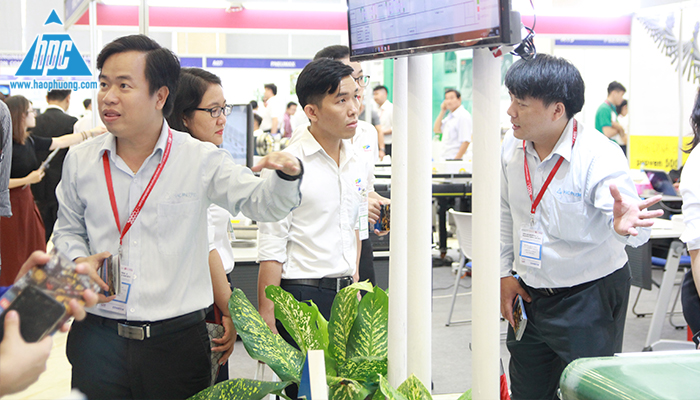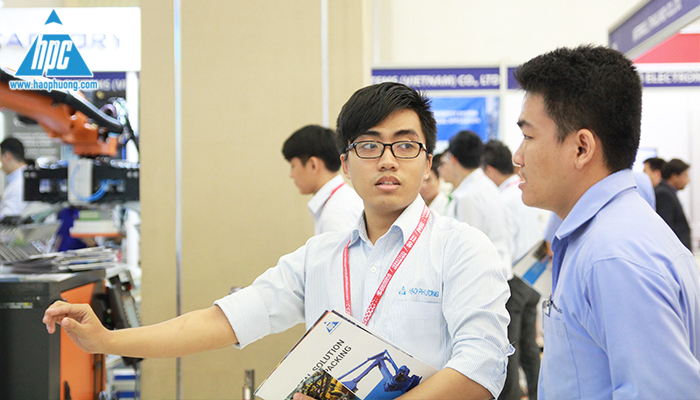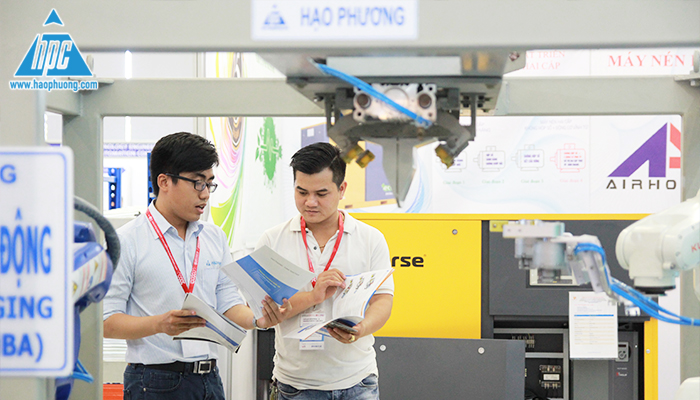 Information and images of Hao Phuong in the framework of the 2019 VIMF will be continuously updated.